Jaroslav Hašek
By: Jacob Mikanowski
April 30, 2012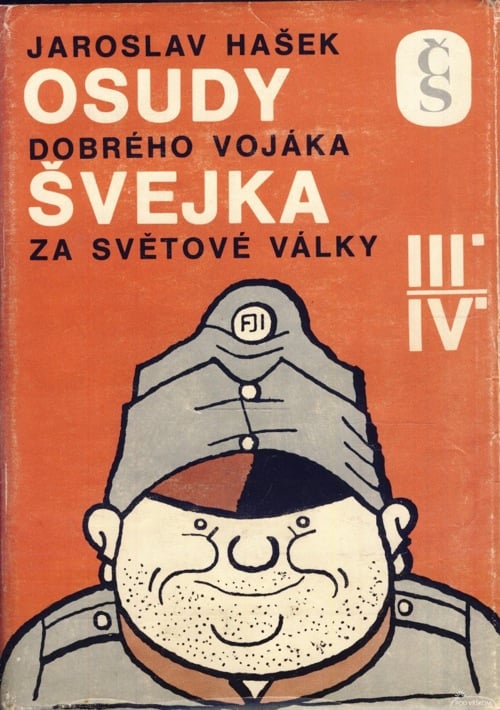 A bohemian from Bohemia, JAROSLAV HAŠEK (1883-1923) was born in Prague, the same year as Kafka. Over the course of his short life he was a journalist, bank teller, chemist's assistant, dog breeder, sketch writer, soldier, POW, anarchist, Bolshevik, bigamist, and drunkard. Hašek had trouble taking anything very seriously. Early in his career as a newspaperman, he created the Party of Moderate Change within the Boundaries of the Law, wrote its manifesto and ran for office under its banner. A publication called Animal World fired him for inventing animals and advertising werewolves, after which he started a business selling stolen dogs with forged pedigrees. The Russians captured him at the start of WWI because he took too long tightening his puttees. In Russia, he defected from the Czech legion and joined the Bolsheviks, becoming a commissar in Tatarstan. When the legionnaires retook Samara he escaped disguised as the half-witted son of a German colonist. It was around this time that he began work on his masterpiece, The Good Soldier Švejk and His Adventures in the World War. A potato-headed, pipe-smoking dognapper and chaplain's orderly, Švejk is the Sancho Panza of the Galician Front. A simpleton adrift in a sea of cretins, he bounces between Prague, army camps, battlefields, jail cells and asylums, using a combination of witless enthusiasm and maddening loquacity to keep the war at bay. In Czech, Švejk's name is now a verb, and a strategy of passive resistance close to Zen: to rebel against the world it's enough to agree to everything, completely.
***
On his or her birthday, HiLobrow irregularly pays tribute to one of our high-, low-, no-, or hilobrow heroes. Also born this date: Willie Nelson, Reverend Gary Davis, Alice B. Toklas.
READ MORE about men and women born on the cusp between the Psychonaut (1874-83) and Modernist (1884-93) Generations.