The Scarlet Plague (12)
By: Jack London
April 5, 2012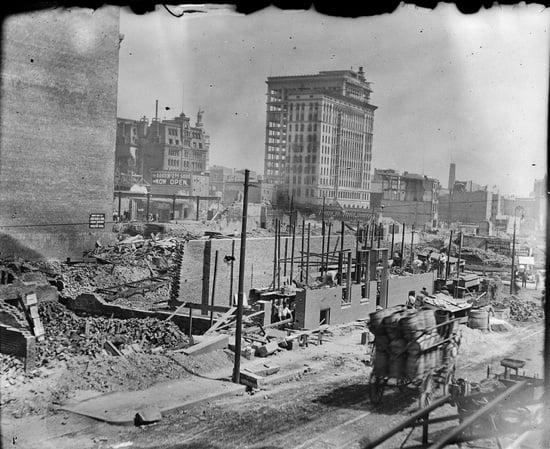 HILOBROW is pleased to present the twelfth and final installment of our serialization of Jack London's The Scarlet Plague.
London's post-apocalyptic novel is partly set in 2013; 2012 marks the centennial of its first serialization. In May, HiLoBooks will publish a beautiful new edition of The Scarlet Plague, checked against the 1915 first published edition (Macmillan), with an introduction by science fiction author (and HiLobrow cofounder) Matthew Battles. NOW AVAILABLE FOR PRE-ORDERING.
SUBSCRIBE to HILOBROW's serialized fiction via RSS.
LAST WEEK: "I estimate the present population of the world at between three hundred and fifty and four hundred — provided, of course, that there are no scattered little tribes elsewhere in the world. If there be such, we have not heard from them."
ALL EXCERPTS: 1 | 2 | 3 | 4 | 5 | 6 | 7 | 8 | 9 | 10 | 11 | 12
***
CHAPTER SIX (excerpt 2 of 2)
"And, my grandsons, let me warn you against the medicine-men. They call themselves doctors, travestying what was once a noble profession, but in reality they are medicine-men, devil-devil men, and they make for superstition and darkness. They are cheats and liars. But so debased and degraded are we, that we believe their lies. They, too, will increase in numbers as we increase, and they will strive to rule us. Yet are they liars and charlatans. Look at young Cross-Eyes, posing as a doctor, selling charms against sickness, giving good hunting, exchanging promises of fair weather for good meat and skins, sending the death-stick, performing a thousand abominations. Yet I say to you, that when he says he can do these things, he lies. I, Professor Smith, Professor James Howard Smith, say that he lies. I have told him so to his teeth. Why has he not sent me the death-stick? Because he knows that with me it is without avail. But you, Hare-Lip, so deeply are you sunk in black superstition that did you awake this night and find the death-stick beside you, you would surely die. And you would die, not because of any virtues in the stick, but because you are a savage with the dark and clouded mind of a savage.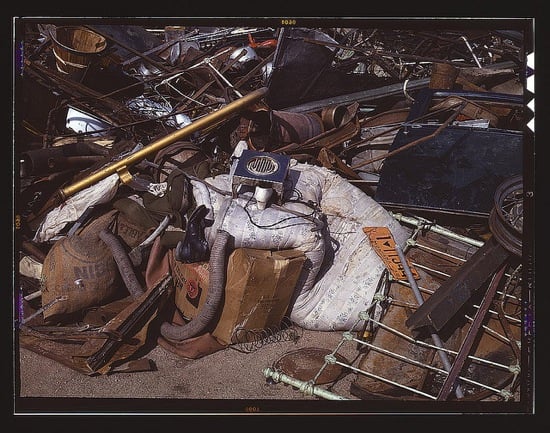 "The doctors must be destroyed, and all that was lost must be discovered over again. Wherefore, earnestly, I repeat unto you certain things which you must remember and tell to your children after you. You must tell them that when water is made hot by fire, there resides in it a wonderful thing called steam, which is stronger than ten thousand men and which can do all man's work for him. There are other very useful things. In the lightning flash resides a similarly strong servant of man, which was of old his slave and which some day will be his slave again.
"Quite a different thing is the alphabet. It is what enables me to know the meaning of fine markings, whereas you boys know only rude picture-writing. In that dry cave on Telegraph Hill, where you see me often go when the tribe is down by the sea, I have stored many books. In them is great wisdom. Also, with them, I have placed a key to the alphabet, so that one who knows picture-writing may also know print. Some day men will read again; and then, if no accident has befallen my cave, they will know that Professor James Howard Smith once lived and saved for them the knowledge of the ancients.
"There is another little device that men inevitably will rediscover. It is called gunpowder. It was what enabled us to kill surely and at long distances. Certain things which are found in the ground, when combined in the right proportions, will make this gunpowder. What these things are, I have forgotten, or else I never knew. But I wish I did know. Then would I make powder, and then would I certainly kill Cross-Eyes and rid the land of superstition —"
"After I am man-grown I am going to give Cross-Eyes all the goats, and meat, and skins I can get, so that he'll teach me to be a doctor," Hoo-Hoo asserted. "And when I know, I'll make everybody else sit up and take notice. They'll get down in the dirt to me, you bet."
The old man nodded his head solemnly, and murmured:
"Strange it is to hear the vestiges and remnants of the complicated Aryan speech falling from the lips of a filthy little skin-clad savage. All the world is topsy-turvy. And it has been topsy-turvy ever since the plague."
"You won't make me sit up," Hare-Lip boasted to the would-be medicine-man. "If I paid you for a sending of the death-stick and it didn't work, I'd bust in your head — understand, you Hoo-Hoo, you?"
"I'm going to get Granser to remember this here gunpowder stuff," Edwin said softly, "and then I'll have you all on the run. You, Hare-Lip, will do my fighting for me and get my meat for me, and you, Hoo-Hoo, will send the death-stick for me and make everybody afraid. And if I catch Hare-Lip trying to bust your head, Hoo-Hoo, I'll fix him with that same gunpowder. Granser ain't such a fool as you think, and I'm going to listen to him and some day I'll be boss over the whole bunch of you."
The old man shook his head sadly, and said:
"The gunpowder will come. Nothing can stop it — the same old story over and over. Man will increase, and men will fight. The gunpowder will enable men to kill millions of men, and in this way only, by fire and blood, will a new civilization, in some remote day, be evolved. And of what profit will it be? Just as the old civilization passed, so will the new. It may take fifty thousand years to build, but it will pass. All things pass. Only remain cosmic force and matter, ever in flux, ever acting and reacting and realizing the eternal types — the priest, the soldier, and the king. Out of the mouths of babes comes the wisdom of all the ages. Some will fight, some will rule, some will pray; and all the rest will toil and suffer sore while on their bleeding carcasses is reared again, and yet again, without end, the amazing beauty and surpassing wonder of the civilized state. It were just as well that I destroyed those cave-stored books — whether they remain or perish, all their old truths will be discovered, their old lies lived and handed down. What is the profit —"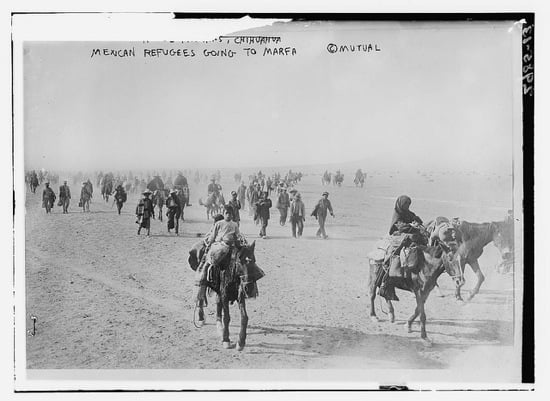 Hare-Lip leaped to his feet, giving a quick glance at the pasturing goats and the afternoon sun.
"Gee!" he muttered to Edwin, "The old geezer gets more long-winded every day. Let's pull for camp."
While the other two, aided by the dogs, assembled the goats and started them for the trail through the forest, Edwin stayed by the old man and guided him in the same direction. When they reached the old right of way, Edwin stopped suddenly and looked back. Hare-Lip and Hoo-Hoo and the dogs and the goats passed on. Edwin was looking at a small herd of wild horses which had come down on the hard sand. There were at least twenty of them, young colts and yearlings and mares, led by a beautiful stallion which stood in the foam at the edge of the surf, with arched neck and bright wild eyes, sniffing the salt air from off the sea.
"What is it?" Granser queried.
"Horses," was the answer. "First time I ever seen 'em on the beach. It's the mountain lions getting thicker and thicker and driving 'em down."
The low sun shot red shafts of light, fan-shaped, up from a cloud-tumbled horizon. And close at hand, in the white waste of shore-lashed waters, the sea-lions, bellowing their old primeval chant, hauled up out of the sea on the black rocks and fought and loved.
"Come on, Granser," Edwin prompted.
And old man and boy, skin-clad and barbaric, turned and went along the right of way into the forest in the wake of the goats.
THE END
***
RADIUM AGE SCIENCE FICTION: "Radium Age" is HILOBROW's name for the 1904–33 era, which saw the discovery of radioactivity, the revelation that matter itself is constantly in movement — a fitting metaphor for the first decades of the 20th century, during which old scientific, religious, political, and social certainties were shattered. This era also saw the publication of genre-shattering writing by Edgar Rice Burroughs, Sax Rohmer, E.E. "Doc" Smith, Jack London, Arthur Conan Doyle, Aldous Huxley, Olaf Stapledon, Karel Čapek, H.P. Lovecraft, Charlotte Perkins Gilman, Yevgeny Zamyatin, Philip Gordon Wylie, and other pioneers of post-Verne/Wells, pre-Golden Age "science fiction." More info here.
HILOBOOKS: The mission of HiLoBooks is to serialize novels on HiLobrow; and also, as of 2012, operating as an imprint of Richard Nash's Cursor, to reissue Radium Age science fiction in beautiful new print editions. So far, we have published Jack London's The Scarlet Plague, Rudyard Kipling's With the Night Mail (and "As Easy as A.B.C."), Arthur Conan Doyle's The Poison Belt, H. Rider Haggard's When the World Shook, Edward Shanks's The People of the Ruins, William Hope Hodgson's The Night Land, and J.D. Beresford's Goslings. Forthcoming: E.V. Odle's The Clockwork Man, Cicely Hamilton's Theodore Savage, and Muriel Jaeger's The Man with Six Senses. For more information, visit the HiLoBooks homepage.
READ: You are reading Jack London's The Scarlet Plague. Also read our serialization of: Rudyard Kipling's With the Night Mail | H. Rider Haggard's When The World Shook
ORIGINAL FICTION: HILOBROW has serialized three novels: James Parker's The Ballad of Cocky The Fox ("a proof-of-concept that serialization can work on the Internet" — The Atlantic) and Karinne Keithley Syers's Linda Linda Linda. We also publish original stories and comics.