Anna Politkovskaya
By: Alix Lambert
August 30, 2011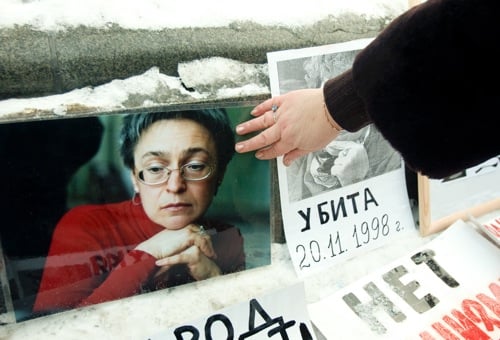 Russian journalists who report on corruption of any kind are putting their lives at risk every day. ANNA POLITKOVSKAYA (1958–2006) reported extensively for The Novaya Gazeta on the Chechen conflict, among many other topics. She survived numerous attempts on her life, including a poisoning and a mock execution, about which she said:
A lieutenant colonel with a swarthy face and dull dark bulging eyes said in a businesslike tone: "Let's go. I'm going to shoot you." He led me out of the tent into complete darkness. The nights here are impenetrable. After we walked for a while, he said, "Ready or not, here I come." Something burst with pulsating fire around me, screeching, roaring, and growling. The lieutenant colonel was very happy when I crouched in fright. You don't get used to this, but you learn to live with it.
Politkovskaya was gunned down in 2006 in the elevator of her building. She was shot and killed with a 9mm Makarov pistol. She had been to the store and was returning home with bags of groceries. As with almost every murdered journalist case in Russia, the status of her case remains: unsolved.
When I spoke with Politkovskaya's son Ilya, he said to me: "In the months before she was killed, she was completely absorbed in preparations for the birth of her granddaughter. Everything was pretty quiet, to the extent that it could be with my mother. Mind you, there were always threats directed at her. For the most part she didn't pay attention to them. Her position was, 'Everything that I know, I publish.' Right now, no one covers Chechnya the way she did. I hope that the editorial office that now bears her name will continue on with her work."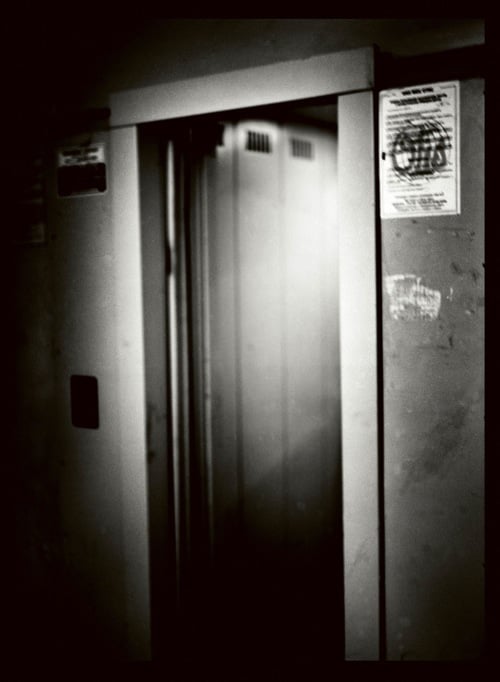 ***
On his or her birthday, HiLobrow irregularly pays tribute to one of our high-, low-, no-, or hilobrow heroes. Also born this date: Virginia Lee Burton and Fred MacMurray.
READ MORE about members of the Original Generation X (1954-63).