Fred MacMurray
By: Katie Hennessey
August 30, 2009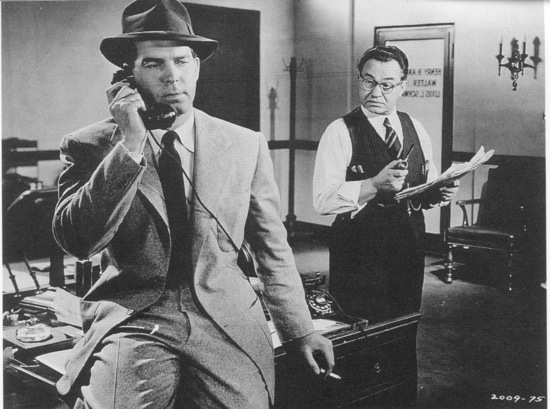 Though often cast as a lovable father in middlebrow comedies like The Shaggy Dog and the long-running TV show My Three Sons, FRED MACMURRAY (1908-91) was more convincing in noir films. In Double Indemnity (1944), for example, he played an affable but cold-blooded insurance salesman who, upon confessing to the murder of his lover's husband, asked: "How could I have known that murder can sometimes smell like honeysuckle?" MacMurray's charming demeanor and crooked smile may have disarmed a generation of housewives and Disney fans, but his ability to pull off the role of scheming murderer with such aplomb leads me to wonder if he was an evil Mister Rogers, hiding a black heart beneath his cardigan.
***
Each day, HILOBROW pays tribute to one of our favorite high-, low-, no-, or hilobrow heroes on that person's birthday.
READ MORE about the Partisans Generation (1904-13).
READ MORE HiLo Hero shout-outs.
SUBSCRIBE to HiLo Hero updates via Facebook.
SHARE this post, by clicking on the toolbar below.