Agnetha Fältskog
By: Douglas Wolk
April 5, 2010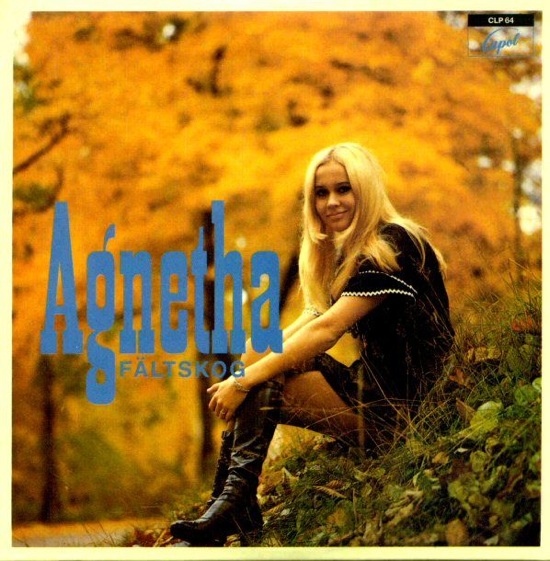 AGNETHA FÄLTSKOG (born 1950) was already a full-on star in Sweden — a singer/songwriter with a series of hits to her name — when she became the blonde one in ABBA. (If the only thing she'd ever recorded was her devastated performance on "The Winner Takes It All," she'd still belong to the catalog of pop heroines.) For the last couple of decades, she's mostly kept the silence of someone who's conquered the world already. In 2004, though, she made one more album, a collection of covers of the pop songs she'd loved as a '60s kid — the kind of songs with orchestrations and a spotlight on their pretty young singers, not the kind hippies listened to. Most of My Colouring Book was a perfectly nice application of a familiar voice to familiar material, but its first single was one last crackling bolt of lightning: a version of Cilla Black's 1969 single "If I Thought You'd Ever Change Your Mind," on which Agnetha again sounds absolutely defeated, boxed in by forces beyond her control and sustained only by fantasies that curdle the moment she dares to articulate them.
***
READ MORE about the Blank Generation.
Each day, HILOBROW pays tribute to one of our favorite high-, low-, no-, or hilobrow heroes on that person's birthday. Click here for more HiLo Hero shout-outs. To get HiLo Heroes updates via Facebook, click here.
SHARE this post, by clicking on the toolbar below. Shortcut: http://bit.ly/Agnetha