Social Darwikians: 1983-92
By: Joshua Glenn
May 24, 2010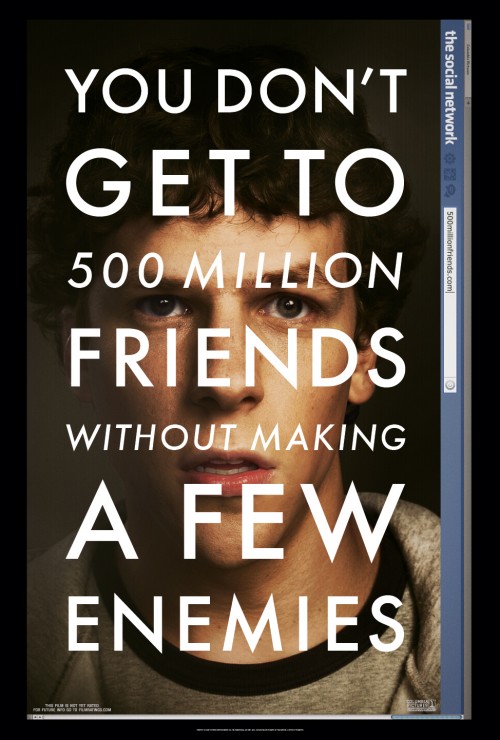 The cohort whose members are currently in their teens and early 20s, and who in the Twenty-Tens (2014-23; not to be confused with the 2010s) will graduate college, start careers, and generally come into their own, was miscategorized from the start.
In their 2000 bestseller Millennials Rising, the pop demographers William Strauss and Neil Howe claimed that a "Millennial Generation" was born between 1982 and 2000-ish. The catchy moniker came first and the sketchy periodization after that — Strauss and Howe picked 1982 for a cynical, self-serving reason having little to do with anything besides promoting their generational schema: Because men and women born that year would graduate from high school in the millennial year 2000. Why does anyone listen to these guys?
Journalists and marketers have adopted Strauss and Howe's term, but because it's an invented generation, the periodization has remained… fluid. The consumer research outfit Iconoculture, for example, claims that the first Millennials were born in '78; Newsweek has described the Millennials as the cohort born between '77 and '94; and The New York Times, which prefers the equally bogus term "Generation Y," has suggested, in various trend pieces, that the so-called Millennial cohort was born from 1976-90, from 1978-98, and "mostly in the 1980s and 1990s." NOTE: There's no such thing as the Millennial Generation, or Generation Y.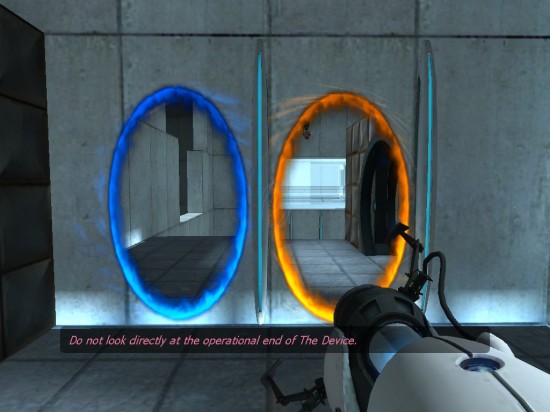 I wrote the original version of this post in 2008. At the time, I said that it felt wrong to comment on a generation whose oldest members were only in their mid-20s; at the time, their best-known members were all actors and musicians. Today, however, the generation boasts a number of figures well-known for other sorts of pursuit. At first, I dubbed this cohort the Throwbacks — because, back in the early 2000s, the rest of us were constantly being told how trustworthy, loyal, helpful, friendly, courteous, kind, obedient, cheerful, thrifty, brave, clean, and reverent these young folks were. In 2013, I re-dubbed them the Social Darwikians.
Notable Social Darwikians include: Aaron Swartz, Andrey Ternovskiy, Aziz Ansari, Chris ("We are the 99%" tumblr), Christina Xu, Christopher Poole (moot), Daniel Ek, Dizzee Rascal, Ellen Page, John Resig, Jon Johansen, Jonah Hill, Lady Gaga, Lindsay Lohan, Mark Zuckerberg, Micah White, Michael Cera, Michael Gregory, Miley Cyrus, Nate Blecharczyk, Nicki Minaj, Rihanna, Seth Rogen, and Tim Hwang.
PS: For some reason having to do with seismic cultural shifts the nature of which I am attempting to ascertain, the oldest members of this cohort — born in and around 1983 — normally would have been members of the Revivalist Generation. Instead, they became pioneers of the Social Darwikians cohort. Was it 9/11? Web 2.0? I'm open to opinions on the topic.
***
A reminder of my 250-year generational periodization scheme:
1755-64: [Republican Generation] Perfectibilists
1765-74: [Republican, Compromise Generations] Original Romantics
1775-84: [Compromise Generation] Ironic Idealists
1785-94: [Compromise, Transcendental Generations] Original Prometheans
1795-1804: [Transcendental Generation] Monomaniacs
1805-14: [Transcendental Generation] Autotelics
1815-24: [Transcendental, Gilded Generations] Retrogressivists
1825-33: [Gilded Generation] Post-Romantics
1834-43: [Gilded Generation] Original Decadents
1844-53: [Progressive Generation] New Prometheans
1854-63: [Progressive, Missionary Generations] Plutonians
1864-73: [Missionary Generation] Anarcho-Symbolists
1874-83: [Missionary Generation] Psychonauts
1884-93: [Lost Generation] Modernists
1894-1903: [Lost, Greatest/GI Generations] Hardboileds
1904-13: [Greatest/GI Generation] Partisans
1914-23: [Greatest/GI Generation] New Gods
1924-33: [Silent Generation] Postmodernists
1934-43: [Silent Generation] Anti-Anti-Utopians
1944-53: [Boomers] Blank Generation
1954-63: [Boomers] OGXers
1964-73: [Generation X, Thirteenth Generation] Reconstructionists
1974-82: [Generations X, Y] Revivalists
1983-92: [Millennial Generation] Social Darwikians
1993-2002: [Millennials, Generation Z] TBA
LEARN MORE about this periodization scheme | READ ALL generational articles on HiLobrow.
***
Meet the Social Darwikians.
HONORARY SOCIAL DARWIKIANS (born 1982): Micah White (activist, came up with the idea for Occupy Wall Street), Seth Rogen (actor), Dennis M. Moran (hacker, also known as Coolio; denial-of-service attacks), Evan Goldberg (Seth Rogen's writing partner), Martin Starr (actor, Freaks and Geeks), Jay Baruchel (actor), Cory Monteith (actor, Glee), Kate Middleton (Catherine, Duchess of Cambridge).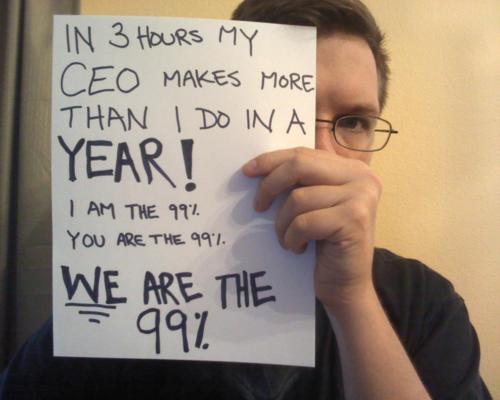 1983: Chris (activist, started the "We Are the 99%" tumblr), Jonah Hill (actor), Aziz Ansari (comic, actor), Alexis Ohanian (geek, Reddit, Breadpig, Hipmunk, Y Combinator), Steve Huffman (geek, Reddit, Hipmunk), Ben Silbermann and Evan Sharp (founded Pinterest), Daniel Ek (founded Spotify), Jonathan James (hacker, known as c0mrade; the first juvenile incarcerated for cybercrime in the United States), Kim Swift (project lead, Portal), Ben Milne (founded Dwolla), Lucas Buick and Ryan Dorshorst (founded Hipstamatic), Joe Green (programmer, NationBuilder; was Mark Zuckerberg's Harvard roommate), Nate Blecharczyk (programmer, Airbnb), Hugh Evans (social entrepreneur, The Global Poverty Project), Latoya Peterson (blogger, Racialicious), Drew Houston (cofounded Dropbox), David Cho (media entrepreneur, publisher of The Awl), Marina Kim (social entrepreneur, Ashoka U), Lily Liu (social entrepreneur, PublicStuff), JR (guerrilla artist), Kevin Systrom (founded Instagram), John Hering (cyber-security: Mobile Threat Network), Taylor Hanson (frontman, Hanson), Emily Blunt (actor), Peter Deng (director of product management at Facebook), Kate Bosworth (actor, Wonderland), Jon Johansen (programmer, wrote the DeCSS program to decrypt DVDs), Andrew Garfield (actor), Greta Gerwig (actor), Alexander Wang (fashion designer), Donald Glover (actor), Mamie Gummer (actor, Meryl Streep's daughter), Gabourey Sidibe (actor, Precious), Pippa Middleton (British socialite), Michelle Branch (singer/songwriter), Virgil Griffith (programmer, WikiScanner), Nicky Hilton (heiress), Dustin Pedroia (baseball player), Yung Joc (rapper), Chris Hemwsorth (actor, Thor), Sherman Austin (Activist, RaiseTheFist.com), Ari Berman (journalist), Leelee Sobieski (actor), Amber Tamblyn (actor), Aaron Rodgers (football player), Carrie Underwood (American Idol winner), Miguel Cabrera (baseball player), Maggie Grace (actor, Lost), Michael Carneal (school shooter), Andrew Wurst (school shooter), George Zimmerman (killed Trayvon Martin). HONORARY REVIVALISTS: Amy Winehouse (singer), Mila Kunis (actor, Jackie on That '70s Show), Jesse Eisenberg (actor, Wonderland, The Social Network).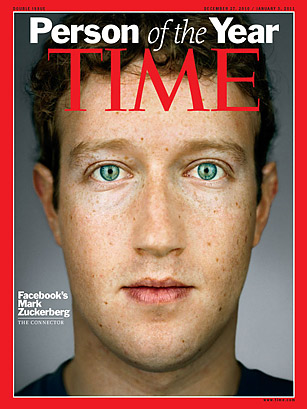 1984: Mark Zuckerberg (founder, Facebook), Nicki Minaj (pop musician), Katy Perry (pop musician), Scarlett Johansson (actor), Michael Gregory (Autotune the News), Randall Munroe (geek, cartoonist: xkcd), John Resig (programmer, lead developer of the jQuery JavaScript library), Adam DeVine (comic, Workaholics), Blake Anderson (comic, Workaholics), Jude Gomila (geek, Heyzap), Chris Harrison (human-computer interaction: Touché, Skinput), Carly Cushnie (fashion designer), Kyle Newacheck (director, Workaholics), Aubrey Plaza (comic, actor, Parks and Rec), Maria Popova (media entrepreneur, Brain Pickings), Kim Jong Un (head of state, North Korea), Eric Koger & Susan Gregg Koger (ModCloth), Jeremy Johnson (education activist, 2u), Daniel Stephens and Joseph Ray (dubstep: Nero), Jiquan Ngiam (education activist, Coursera), Pratheev Sreetharan (tiny pop-up machines), Seth Bannon and Ben Lamothe (social entrepreneurs, Amicus), Michael Calce (hacker, known as MafiaBoy; denial-of-service attacks), Avril Lavigne (pop star), Amanda Hocking (super-successful YA paranormal romance author), Kelly Osbourne (TV personality), Will Byrne (social entrepreneur, Groundswell), Patrick Stump and Joe Trohman (musicians, Fall Out Boy), Fantasia Barrino and Katharine Hope McPhee (American Idol stars), Mandy Moore (singer), Matt Mullenweg (entrepreneur, founding developer of WordPress), Paul Dano (actor, Little Miss Sunshine, There Will Be Blood), Helen Oyeyemi (British novelist), Duffy (Welsh singer-songwriter), Khloé Kardashian (reality TV star), America Ferrera (actress, Ugly Betty), Noah Fleiss (actor, Brick, Josh and S.A.M.), Lucas Grabeel (actor, High School Musical), Prince Harry (British royalty), Karolina Kurkova (supermodel), Adam Lamberg (actor, Gordo on Lizzie McGuire), James O'Keefe (conservative activist, ACORN sting video), Omarion (musician), Ashlee Simpson (singer), Rachael Taylor (actor), Olivia Wilde (actor), Eva Marcille (actor, winner of America's Next Top Model), Dana Davis (actor, Heroes), Ryan Lochte (Olympic swimmer), LeBron James (basketball star), Seung-Hui Cho (school shooter, Virginia Tech Massacre), Nick Lazzarini (dancer, So You Think You Can Dance winner), Martha MacIsaac (actress, Superbad), Naima Mora (model, winner of America's Next Top Model), Tyson Ritter (frontman, All-American Rejects), Benji Schwimmer (dancer, So You Think You Can Dance winner), Jena Malone (actress, Donnie Darko), Christy Carlson Romano (actor, voice of Kim Possible), Amanda Hearst (model, heiress), Liesel Matthews (actress, heiress), Melody Thornton (singer, Pussycat Dolls), Anneliese van der Pol (actress, singer), Adina Fohlin (model), Ai Tominaga (model), Chiaki Kuriyama (actress, Kill Bill), Laura Vandervoort (actress, Supergirl on Smallville).
1985: Dizzee Rascal (British garage rapper), Melody Gardot (musician), Andrew Alan Escher Auernheimer (hacker, known as weev; self-described Internet troll), Pete Cashmore (media entrepreneur, Mashable), Clark Duke (actor, Kick-Ass; with Michael Cera, created the web series Clark and Michael), Keira Knightley (actor), Lady Sovereign (British rapper), Brian Bordainick (education activist, 4.0 Schools), Rooney Mara (actor), Raven-Symoné (actor, That's So Raven), Mohamed Bouazizi (martyr, set off the Arab Spring), Lily Allen (British singer), Arash Ferdowsi (cofounded Dropbox), Alexander Garfield (Evil Geniuses, pro videogame team), Cristiano Ronaldo (soccer star), Bruno Mars (musician), Michelle Trachtenberg (actor, Buffy the Vampire Slayer), Ciara (Crunk&B singer), Haylie Duff (actor), David Gallagher (actor, Simon on 7th Heaven), Zac Hanson (musician, Hanson), Tina Majorino (actor, Napoleon Dynamite), Kris Allen (musician, American Idol winner), Crystal Bowersox (musician, American Idol), Lee Malvo (one of two Washington Snipers), Frankie Muñiz (actor, Malcolm on Malcolm in the Middle, racecar driver), Emile Hirsch (actor), Jack Osbourne (reality TV figure), Michael Phelps (Olympic swimmer), Amanda Seyfried (actor, Mean Girls, Big Love), Ashley Tisdale (actor, High School Musical, Maddie on Zack and Cody), Dan Byrd (actor, Heroes), Drew Sidora (actress, That's So Raven), Dani Evans (model, winner of America's Next Top Model), Jessica Szohr (actress, Vanessa Abrams on Gossip Girl), CariDee English (model, winner of America's Next Top Model), Chace Crawford (actor, Nate Archibald on Gossip Girl), Douglas Smith (actor, Big Love), Isabel Lucas (Australian actress), Tom Fletcher (frontman, McFly), Charlie Simpson (frontman, Fightstar).
1986: Aaron Swartz (computer programmer, co-invented RSS; open-access activist), Lady Gaga (singer), Lindsay Lohan (actor), David Karp (founded Tumblr), Amber Case (geek, cofounded Geoloqi), Lea Michele (actor, Glee), Ashley and Mary-Kate Olsen (actors, businesswomen), Robert Pattinson (actor, Edward in Twilight), Dianna Agron (actor, Glee), Lana Del Rey (singer), Nic Borg (education activist, Edmodo), Lena Dunham (actor, director), Jwoww (reality TV actor, Jersey Shore), Matt Charles (videogame producer, Borderlands 2), Charlyne Yi (actress, comic, Paper Heart), Erica Berger (media entrepreneur, Storyful), Lee DeWyze (musician, American Idol), Umar Farouk Abdulmutallab (Nigerian underwear bomber), Ellie Goulding (English musician), Mischa Barton (actor, Marissa Cooper on The O.C.), Drake Bell (Actor, Drake and Josh), Jamie Bell (actor), Elijah Kelley (actor), Justin Berfield (actor, Reese on Malcolm in the Middle), Usain Bolt (Olympic sprinter), Amanda Bynes (actor), Lauren Conrad (TV Personality), Megan Fox (actor), J-Kwon (rapper), Solange Knowles (pop star), Shia LaBeouf (actor), Leighton Meester (actor, Gossip Girl), Heidi Montag (TV Personality), Rafael Nadal (tennis star), Josh Peck (actor, Drake and Josh), James and Oliver Phelps (actors, Fred and George Weasley in Harry Potter), Kellie Pickler (country singer, American Idol), Emmy Rossum (actor), Brittany Snow (actor), Shaun White (snowboarder), Olesya Rulin (actor, High School Musical), Ashley Alexandra Dupre (prostitute), Raviv Ullman (actor, Phil on Phil of the Future).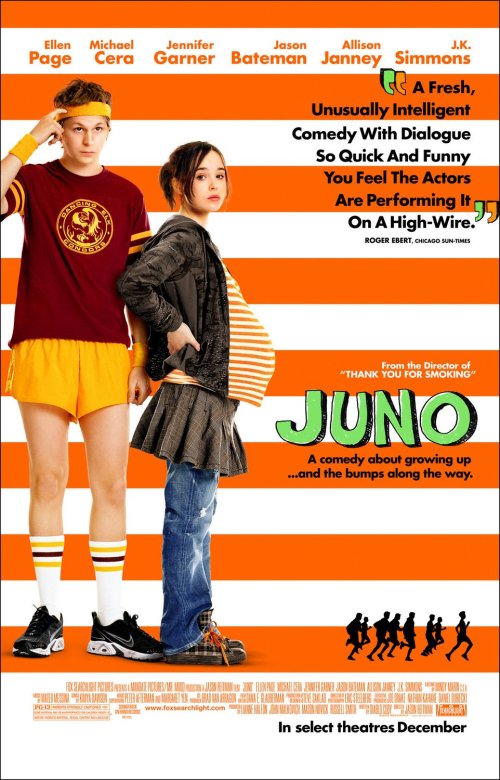 1987: Ellen Page (actress, Juno), Tim Hwang (geek, ROFLCon, Awesome Foundation), Diana Kimball (ROFLCon), Flourish Klink (fan fiction), Zac Efron (actor, High School Musical), Evan Rachel Wood (actor, Thirteen, The Wrestler), Snooki (reality TV actor, Jersey Shore), McKay Coppins (politics editor of BuzzFeed), Bradley Manning (US Army infantryman accused of leaking an almost unfathomably huge quantity of classified material to the whistleblower website Wikileaks), James Holmes (Aurora Theater shooter), Abby Elliott (comic, Saturday Night Live), Katie Leung (actor, Harry Potter movies), Hilary Duff (actor, pop star), Aaron Carter (singer), Chris Crocker (performance artist), Wiz Khalifa (rapper), Tom Felton (actor, Draco Malfoy in Harry Potter films), Ana Ivanovic (tennis star), Kevin Jonas (musician, The Jonas Brothers), Blake Lively (actor, Gossip Girl), Jesse McCartney (singer), William Moseley (actor, The Chronicles of Narnia), Carrie Prejean (Miss California USA 2009, dethroned), Maria Sharapova (tennis star), Elizabeth Smart (kidnap victim), Joss Stone (singer), Kaavya Viswanathan (YA novelist, alleged plagiarist), Bow Wow (rapper), Jessica Lee Rose (lonelygirl15), Brendan Urie (singer, Panic! at the Disco), Charlotte Kemp Muhl (model who dates Sean Lennon), Anne Suzuki (Japanese actress), Daniel Logan (actor, young Boba Fett), Gemma Ward (model)
1988: Christina Xu (geek, Institute of Higher Awesome Studies, ROFLCon co-founder, Breadpig), Christopher Poole (known as moot; internet entrepreneur: 4chan, Canvas), Rihanna (singer), Michael Cera (actor, George-Michael Bluth on Arrested Development), Skrillex (electronic music producer), James Blake (post-dubstep musician), Danielle Fong (inventor, cofounded LightSail Energy), Leandra Medine (fashion blogger, Man Repeller), Anthony Burch (videogame writer, Borderlands 2), Leah Hennessey (frontwoman, Make Out), Rupert Grint (actor, Ron Weasley in the Harry Potter series), B.O.B. (rapper, ambassador for VH1's Save The Music Foundation), Emma Stone (actor, Superbad), Vanessa Anne Hudgens (actor, singer, High School Musical), Adele (British soul revivalist), Jared Loughner (Tucson Safeway shooter), Emily Browning (actor, A Series of Unfortunate Events), Sasha Grey (pornstar, The Girlfriend Experience), Haley Joel Osment (actor), Anna Popplewell (actor, Chronicles of Narnia), Ghyslain Raza (meme, The Star Wars Kid), Nikki Reed (actor, Twilight movies; co-wrote Thirteen), Alexa Vega (actor, Spy Kids), Mae Whitman (actor), Rumer Willis (daughter of Bruce Willis and Demi Moore), Brenda Song (actor, plays London on The Suite Life of Zack & Cody), Billy Gilman (country singer), Brady Corbet (actor), Caleigh Peters (Disney musician), Skye Sweetnam (Disney musician)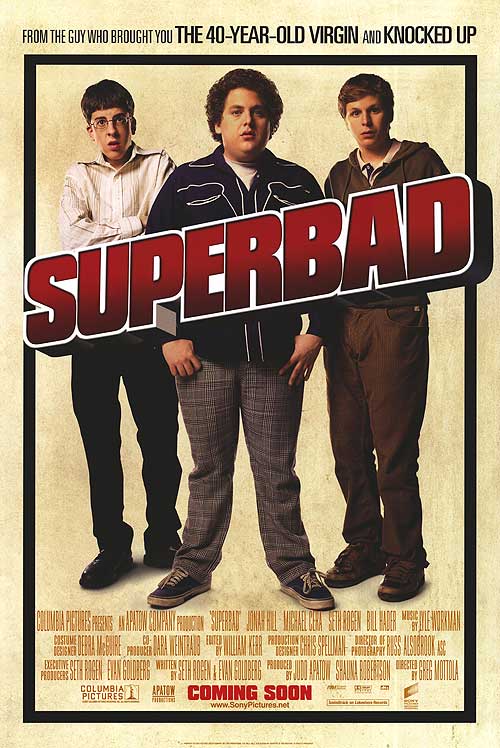 1989: Christopher Mintz-Plasse (actor, Superbad), Daniel Radcliffe (actor, Harry in Harry Potter movies), George Hotz (alias geohot, hacker; known for unlocking the iPhone, hacking the PlayStation 3), Kristina Vladimirovna Svechinskaya (Russian money mule hacker), Hayden Panettiere (actor, indestructable cheerleader on Heroes), Alia Shawkat (actor, Maeby on Arrested Development, Whip It!), Corbin Bleu (actor, High School Musical), Ryne Sanborn (actor, High School Musical), Matthew Lewis (actor, Neville in the Harry Potter movies), Paula DeAnda (Mexican-American pop singer), Peaches Geldof (socialite daughter of Bob Geldof), Joshua Allen (dancer, So You Think You Can Dance winner), Russell Ferguson (dancer, So You Think You Can Dance winner), David Henrie (actor, Wizards of Waverly Place), Nicholas Hoult (actor, About A Boy), Joe Jonas (musician, The Jonas Brothers), Bill Kaulitz (frontman, Tokio Hotel), Brie Larson (actor, Hoot, Cody Linley (actor, Jake Ryan on Hannah Montana), Jake Lloyd (actor, Anakin Skywalker in Episode I), Sanjaya Malakar (loved/hated singer, American Idol), Lil' Romeo (rapper), Mackenzie Rosman (actor, Ruthie Camden on 7th Heaven), Ryan Sheckler (skateboarder), Jordin Sparks (winner, 6th season American Idol), Taylor Swift (country musician), Michelle Wie (golfer), Chris Brown (R&B singer), Chanel Iman (fashion model), Brie Larson (actor, singer), Kimmie Meissner (figure skater)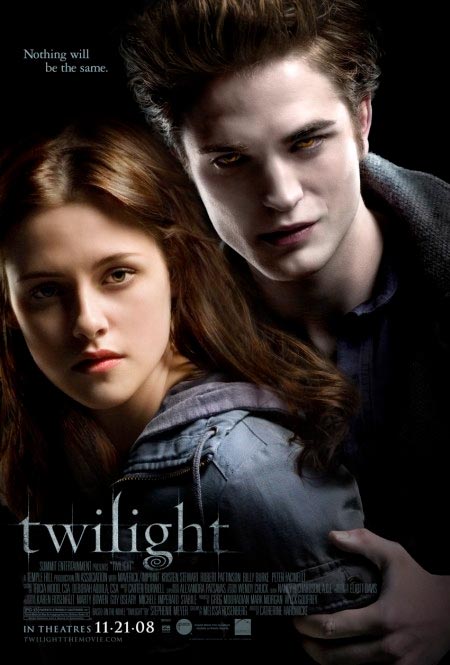 1990: Kristen Stewart (actor, Twilight movies, Adventureland), Mia Wasikowska (actor), Emma Watson (actor, Hermione in Harry Potter movies), Chris Colfer (actor, Glee), Zach Sims (founder, Codeacademy), Jake Thomas (actor, Lizzie McGuire), Liam Aiken (actor, A Series of Unfortunate Events), Catharine Bellinger and Alexis Morin (cofounders, Students for Education Reform), David Archuleta (singer, American Idol winner), JoJo (singer), Bristol Palin (Sarah Palin's daughter), Dev Patel (actor, Slumdog Millionaire), JonBenét Ramsey (victim), Connor Paolo (actor, Gossip Girl), Bethany Hamilton (surfer who survived a shark attack), Jonathan Lipnicki (actor, Ray in Jerry Maguire), Q'Orianka Kilcher (actor, Pocahontas in The New World)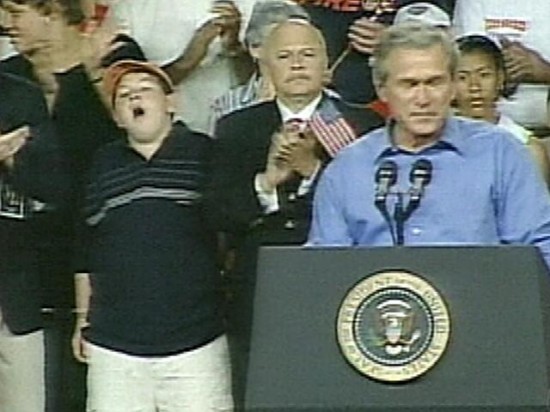 1991: Tyler Crotty (Bored Bush Kid meme), Erik Per Sullivan (actor, Dewey on Malcolm in the Middle), Dale Stephens (education activist, UnCollege), Bonnie Wright (actor, Ginny in Harry Potter movies), Evanna Lynch (actor, Luna in Harry Potter movies), Jeanine Mason (dancer, So You Think You Can Dance winner), Jamie Lynn Spears (sister of Britney Spears), Jonah Meyerson (actor, played Uzi in The Royal Tenenbaums), Dyllan Christopher (actor, Unaccompanied Minors), Joey Gaydos (actor, Zack Mooneyham in School of Rock), Skandar Keynes (actor, Edmund in The Chronicles of Narnia), Emma Roberts (actor, Nancy Drew in Nancy Drew), Carter Jenkins (actor)
1992: Miley Cyrus (actor, singer, Hannah Montana), Andrey Ternovskiy (Russian programmer, Chatroulette), Taylor Lautner (actor, Sharkboy and Lavagirl, Twilight movies), Frances Bean Cobain (Kurt and Courtney's child), Adam Lanza (Newtown school shooter), Selena Gomez (actor, Wizards of Waverly Place), Josh Hutcherson (actor, Bridge to Terabithia), Nick Jonas (musician, The Jonas Brothers), Daryl Sabara (actor, Spy Kids), Cole and Dylan Sprouse (actor, The Suite Life of Zack and Cody), Tyler James Williams (actor, plays Chris on Everybody Hates Chris), Tequan Richmond (actor, plays Drew on Everybody Hates Chris), Jennette McCurdy (actor, Sam on iCarly). HONORARY GENERATION TBA (born 1992): TBA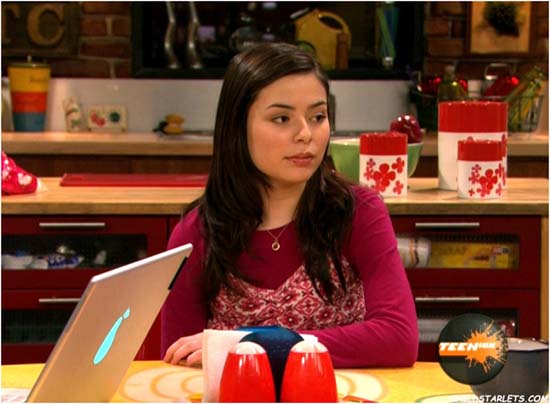 HONORARY SOCIAL DARWIKIANS (born 1993): Miranda Cosgrove (Drake & Josh, Carly on iCarly), Scotty McCreery (American Idol contestant)
***
Below are notes from previous versions of this post.
THE OCCUPY MOVEMENT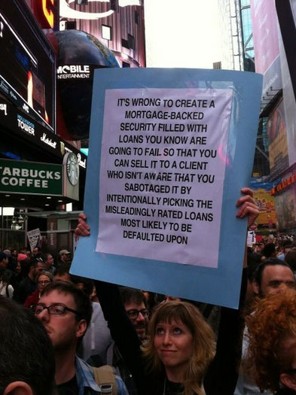 "I really enjoyed your series on generations, but don't you think in the light of recent events (both globally and in the US) Millennials should be reexamined?" writes a Polish reader of HiLobrow. "I agree with majority of [what you wrote], but you miss cynicism and distance that I think is response to factors that you correctly identify ('DISNEYFICATION'). Or maybe those where not visible from outer perspective at the time you wrote this article. Anyway, we are as pissed as you were when you were young ;), and we intend to fix things up. Not that we know how. Yet."
Excerpt from a fair-minded opinion piece in the International Herald Tribune, on Oct. 21, 2011:
If the Occupy Wall Street protests were a band, I'd say the closest corollary would probably be the legendary '90s grunge band Nirvana — both meaningful and murky, tapping into a national angst and hopelessness, providing a much-needed catharsis and gaining a broad and devoted following while quickly becoming the voice of a generation.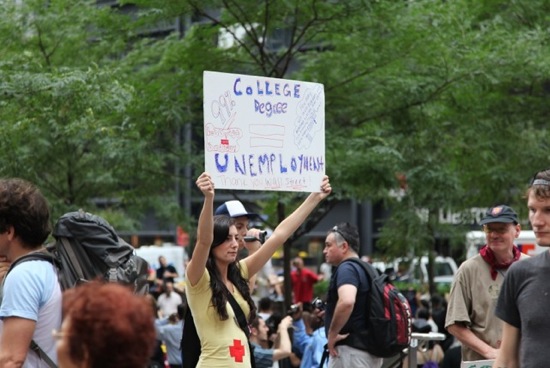 Stay tuned for further developments.
THE RE-DISNEYFICATION OF AMERICAN YOUTH
"Meet the Millennials, and rejoice," wrote Anna Quindlen in the January 1, 2000 issue of Newsweek. Strauss and Howe claim the Millennials "are on track to become a powerhouse generation, full of technology planners, community shapers, institution builders, and world leaders."
As a Reconstructionist, I'm hardwired to be both awe-stricken by and scornful of what they tell me is your edgeless perfection — in fact, isn't that the premise of entertainments like School of Rock and Arrested Development? If what journalists say about this generation is true, it's… too good to be true.
During the Fifties (1954-63), the Walt Disney Co. achieved a hegemonic grip on the imaginative life of that decade's children and adolescents — i.e., the Boomers. In 1954, Walt Disney unveiled Disneyland Park; and throughout the decade, Disney's weekday afternoon children's program, The Mickey Mouse Club, and its animated and live-action TV specials and movies (including Lady and the Tramp, the Davy Crockett movies, Johnny Tremain, The Shaggy Dog, Swiss Family Robinson, One Hundred and One Dalmatians, The Parent Trap, and The Sword in the Stone defined middlebrow values — i.e., slightly conservative, slightly liberal. Following the death of Uncle Walt in '64, the brand began to tank; OGXers and Reconstructionists were raised to think of the adjective "Disneyfied" as a pejorative referring to a fairy tale, national culture, or real-world locale that's been repackaged in a sanitized and commodified form. Worse, Jean Baudrillard described Disneyland as a simulation that had come to "precede" (trump) that which it simulated, i.e., America.
But Disney has made a comeback! Just like it Disneyfied New York's Times Square, the company has Disneyfied the worldview of Social Darwikians. Launched in '83, The Disney Channel gave us the canned heat of Fergie and Jennifer Love Hewitt via the sitcom-cum-music-video Kids Incorporated; and its show The All-New Mickey Mouse Club foisted two-dimensional spectacles like Britney Spears, Christina Aguilera, and Justin Timberlake upon us. Despite warnings from Linda Lee, Douglas Coupland, and others about the bubblegum-ization of the Revivalist generation, though, that cohort didn't turn out so squeaky clean. So perhaps it's premature to draw conclusions from the two-dimensionality of the stars of Disney Channel shows like Even Stevens (Shia LaBeouf), Lizzie McGuire (Hilary Duff), That's So Raven (Raven-Symoné), Hannah Montana (Miley Cyrus), The Suite Life of Zack & Cody (Cole and Dylan Sprouse), not to mention the Disney Channel movie High School Musical (Zac Efron, Vanessa Anne Hudgens, Ashley Tisdale) and the pseudo-cool, Disney-produced Jonas Brothers.
THE PRINCE & PRINCESS DIARIES
Disney's influence has been indirect, as well as direct; this is the definition of hegemony. Nickelodeon has given us the stars of Drake & Josh (Drake Bell and Josh Peck), The Amanda Show"(Amanda Bynes), and Zoey 101 (Britney's sister Jamie Lynn Spears). Female Social Darwikians have been inundated with princessiana: Mandy Moore (supporting role in The Princess Diaries), Hilary Duff (A Cinderella Story, plus she's sort of a princess in Material Girls and The Lizzie McGuire Movie), Amanda Bynes (What A Girl Wants), Michelle Trachtenberg (Ice Princess). Globe film critic Ty Burr pointed out that
the most successful TV shows aimed at young girls today push the personal-celebrity meme with a vengeance: Nickelodeon's "iCarly" is about a schoolgirl with a globally popular website, and in the omnipresent, omnipotent "Hannah Montana," Miley Cyrus plays an average kid by day who's a rock 'n' roll superstar by night. For millions of tweenage girls singing into their hairbrushes in front of mirrors, this isn't fantasy – it's their inner lives sold like shirts at Delia's.
Why shouldn't Social Darwikians be good kids? After all, their Boomer and OGXer parents were and remain obsessed with parenting. Throughout their formative years, Social Darwikians' moms tirelessly carpooled them to practices and games, not to mention the community service projects that became para-mandatory for American youth around that time. In the early 2000s, college administrators began to complain about "helicopter parents," who stay in close touch with Social Darwikians undergrads via cellphone, visit campus every weekend, and run interference for them with the administration. ("Black Hawks" is what we call those those parents who cross the line — for example, by writing their children's college application essays for them.) Reportedly, the parents of the oldest Social Darwikians have now taken to calling businesses to negotiate internships and jobs on behalf of their children.
Adolescents of the previous few generations were either prematurely grown-up (cynical OGXers, hyper-articulate Revivalists), or else they refused ever to stop being adolescents ("rejuvenile" Reconstructionists). Social Darwikian adolescents are something new: "tweens." Adopted in the Nineties by marketers, the term refers to children between the ages of 8 and 14 who demand (and are granted) the privileges of teendom without its responsibilities or anxieties. They own cellphones, video games, and iPods; they have access to the Internet and email, and they shop online. "The message this group is receiving is that the country is in great shape," Teen-Age Research Unlimited told the Times in 1998. "The economy is not an issue for their parents, so therefore it is not an issue for them. They are not being told no as much as Generation X was."
***
READ MORE essays by Joshua Glenn, originally published in: THE BAFFLER | BOSTON GLOBE IDEAS | BRAINIAC | CABINET | FEED | HERMENAUT | HILOBROW | HILOBROW: GENERATIONS | HILOBROW: RADIUM AGE SCIENCE FICTION | HILOBROW: SHOCKING BLOCKING | THE IDLER | IO9 | N+1 | NEW YORK TIMES BOOK REVIEW | SEMIONAUT | SLATE
Joshua Glenn's books include UNBORED: THE ESSENTIAL FIELD GUIDE TO SERIOUS FUN (with Elizabeth Foy Larsen); and SIGNIFICANT OBJECTS: 100 EXTRAORDINARY STORIES ABOUT ORDINARY THINGS (with Rob Walker).