Melody Gardot
By: Adam McGovern
February 2, 2012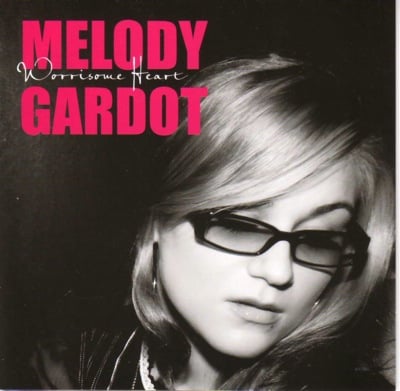 The story is well-known, like every instant legend: While a fashion student in Philadelphia MELODY GARDOT (born 1985) was catastrophically stricken by a careless driver while she was biking through a green light. Immobile for a year and neurologically injured for life, she was brought back with Buddhism, macrobiotics, physical therapy and most of all music, which she started writing while she healed. But that music has brought back even more. As if sent just short of heaven with a window on everything that witty, wistful jazz 'n' torch ever was and she could be, Gardot reincarnates and revives the America Songbook with all new contributions (though you also haven't heard "Over the Rainbow" for the first time 'til you've heard hers); in a strong voice that quavers ghostly at the edges, the pitch of confidence itself knowing where it blurs on the dark, unavoidable shore of human vulnerability. The ear for tunes you want to haunt you is as sure as the eye for lying and longing hearts, in librettos as supernaturally sophisticated as her melodic sixth sense. The elegant small-ensemble arrangements of the first full CD (Worrisome Heart, 2008), a spare winter forest of sound, gave way to the string-orchestra windstorms of her second (My One and Only Thrill, 2009), both eerie and sublime, like breaths of summer exhilarating and already on their way to somewhere else. But Gardot's brilliance is built to last, a limitless inner landscape with a clear view of our fragile essence and a sure echo of the perfect, unbreakable note.
***
On his or her birthday, HiLobrow irregularly pays tribute to one of our high-, low-, no-, or hilobrow heroes. Also born this date: James Joyce and Stan Getz.
READ MORE about members of the Social Darwikian Generation (1983-92).