Margaret Atwood
By: Mark Kingwell
November 18, 2014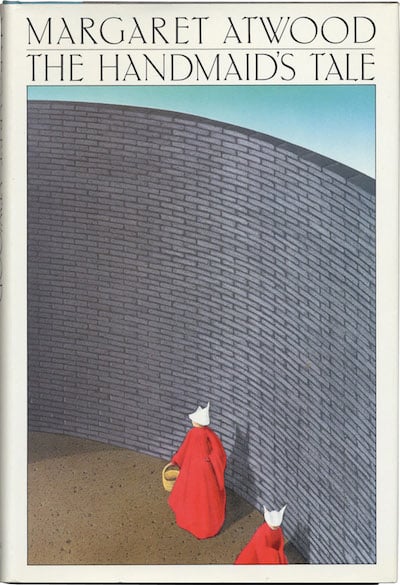 Prolific Canadian writer and intellectual MARGARET ATWOOD (born 1939) belongs to the small, cherished company of writers (Lethem, Burgess, Amis) who execute thought-provoking speculative fiction without losing grip on the finest reaches of fiction period. The Handmaid's Tale (1985) marked the already distinguished naturalistic novelist's first foray into the realm of near-future projection. This tale of right-wing evangelical dystopia is so finely imagined that the colour-saturated Volker Schlöndorff and Harold Pinter film adaptation (1990) seems far less vivid by comparison. The recent trilogy of novels that begins with Oryx and Crake (2003) confirms Atwood's ability to imagine, with eerie prescience, downward trends of social and cultural life. Meanwhile, her long stretch of novels about life in bourgeois Toronto, beginning with The Edible Woman (1969) and reaching a pinnacle with Cat's Eye (1988), has been constantly supplemented by poetry, short fiction, children's books, and essays of razor-sharp intelligence. Atwood likes to play with technology as much as words, engaging regularly via social media with an energy that any younger writer must envy. Famed for her fierceness, she's actually sweet: seated next to her at a dinner party once, I complained of stiffness in my shoulders. Without comment, she commenced a soothing massage (for the record, it was totally nice and non-creepy).
***
On his or her birthday, HiLobrow irregularly pays tribute to one of our high-, low-, no-, or hilobrow heroes. Also born this date: Kirk Hammett, Bruce Conner, Wyndham Lewis, Alan Moore, Don Cherry.
READ MORE about members of the Anti-Anti-Utopian Generation (1934-43).