10 Robinsonades & Survival
By: Joshua Glenn
November 24, 2013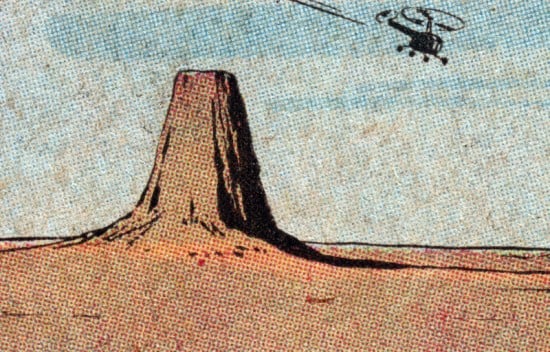 Recently, I compiled a list of two hundred of my favorite adventures published before the Eighties (1984–1993).
Five of the titles on that list are Robinsonades; and two are survival adventures. Also, via the following posts — Best 19th Century Adventure (1805–1903) | Best Nineteen-Oughts Adventure (1904–1913) | Best Nineteen-Teens Adventure (1914–1923) | Best Twenties Adventure (1924–1933) | Best Thirties Adventure (1934–1943) | Best Forties Adventure (1944–1953) | Best Fifties Adventure (1954–1963) | Best Sixties Adventure (1964–1973) | Best Seventies Adventure (1974–1983) — I listed another two hundred and fifty of my favorite adventures. One of the titles on those secondary lists is a Robinsonade; and two are survival adventures.
Thus — below, please find a list of ten of my favorite Robinsonades and survival adventures — arranged not qualitatively (which would be impossible) but chronologically. The titles marked with an asterisk (*) are from my Top 200 Adventures list; the others are second-tier favorites.
As I noted in three earlier posts, three distinct themes and memes animate the Robinsonade: DIY, Unalienated Work, and the Cozy Catastrophe. The invisible prisons from which the protagonists of Robinsonades have escaped — usually without intending to do so — are convenience, wage slavery, and civilization itself. The protagonist of the Robinsonade is persistent, calculating, careful, shrewd. She develops practical skills, and learns through trial and error how to survive. Unlike the wage slave, whose work — unlike that of the medieval yeoman or artisan's — tends to be an interminable sequence of repetitive, trivial, and meaningless motions directed by a manager, her work is varied, important, and personally significant. The alienation she experienced as a member of civilization's lonely crowd is resolved; she is supremely content.
The Survival Epic is a related sub-genre of Adventure. Here the invisible prison is physical frailty. The physical sensation of tramping, climbing, hunger and weariness is found in most adventure novels, but it is the whole point of this sub-genre. It's all about animal cunning, physical toughness, and those mental qualities that make endurance possible — in the face of Nature's deadly force.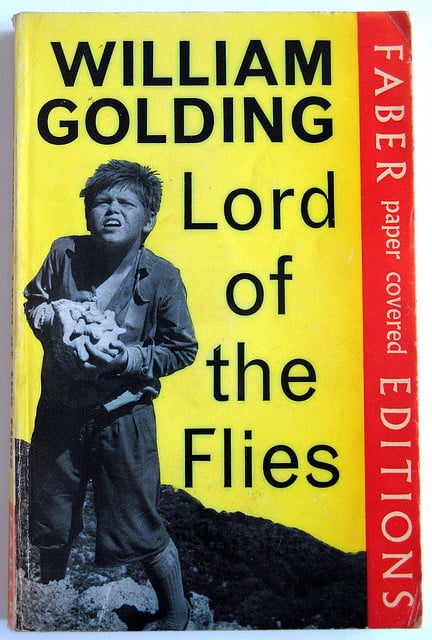 JOSH GLENN'S *BEST ADVENTURES* LISTS: BEST 250 ADVENTURES OF THE 20TH CENTURY | 100 BEST OUGHTS ADVENTURES | 100 BEST RADIUM AGE (PROTO-)SCI-FI ADVENTURES | 100 BEST TEENS ADVENTURES | 100 BEST TWENTIES ADVENTURES | 100 BEST THIRTIES ADVENTURES | 75 BEST GOLDEN AGE SCI-FI ADVENTURES | 100 BEST FORTIES ADVENTURES | 100 BEST FIFTIES ADVENTURES | 100 BEST SIXTIES ADVENTURES | 75 BEST NEW WAVE SCI FI ADVENTURES | 100 BEST SEVENTIES ADVENTURES | 100 BEST EIGHTIES ADVENTURES | 75 BEST DIAMOND AGE SCI-FI ADVENTURES | 100 BEST NINETIES ADVENTURES (in progress) | 1994 | 1995 | 1996 | 1997 | 1998 | 1999 | 2000 | 2001 | 2002 | 2003 | NOTES ON 21st-CENTURY ADVENTURES.
*
Why does my Top Adventures List project stop in 1983? Primarily because I figure that adventure fans already know which adventure novels from the Eighties, Nineties, and Twenty-Oughts are worth reading; I'm interested in directing attention to older, sometimes obscure or forgotten adventures. Also, I have friends who've published adventures since 1983 — I don't want these lists to be biased!
In chronological order, here is the list of my Top 11 Robinsonades & Survival Adventures.
THE NINETEENTH CENTURY

* 1847. James Fenimore Cooper's sea-going adventure The Crater. Fun fact: Adventure aficionados consider this one much superior to his Leatherstocking tales!

THE TWENTIES (1924–1933)

* 1930. Arthur Ransome's YA adventure novel Swallows and Amazons. During holidays in northwestern England, the Walker siblings and tomboys Nancy and Peggy Blackett roam around in sailboats. Their imaginative, grownup-free adventures are influenced by their mutual love of Treasure Island. Which is to say, Ransome was writing meta-fictional adventure.

THE THIRTIES (1934–1943)

1937. Arthur Ransome's YA adventure We Didn't Mean to Go to Sea.

THE FORTIES (1944–1953)

* 1950. Nevil Shute's WWII adventure A Town Like Alice. Having served as a prisoner of the Japanese in Malaya, a young Englishwoman returns after the war to build a well in a village… then travels to Australia, in search of a former fellow prisoner whom she had believed dead. Once there, she makes improvements to a primitive town in the Queensland outback. An endearing combination of a prisoner-of-war adventure with an entrepreneurial Robinsonade.

* 1949. Hammond Innes's survival adventure The White South. Duncan Craig, captain of a whaling ship, is trapped in the Antarctic — along with the crew of an enormous factory ship. "I can still hear the roar of the ice as the great bergs close in upon those stranded men of the whaling fleet," Daphne du Maurier said of this novel… which the author researched on location.

THE FIFTIES (1954–1963)

1954. William Golding's Lord of the Flies is a sardonic inversion of the Robinsonade. A group of civilized boys is stranded on a desert island, and (SPOILER ALERT) they revert to savagery.

THE SIXTIES (1964–1973)

* 1973. J.G. Ballard's survivalist adventure Crash… whose theme I describe as "survivalist" because the author's earlier novels were sardonic inversions of Adventure's survivalist sub-genre. Whereas those other books (The Drowned World, The Crystal World, etc.) were cataclysms set in the future; Crash takes place in the cataclysmic present, i.e., in a social order where catastrophe has become normalized. When "Ballard," our narrator, is involved in a car crash, he is drawn into the orbit of Dr. Vaughan, leader of a cult of crash victims who are sexually aroused by re-enacting fatal celebrity car crashes.

THE SEVENTIES (1974–1983)

* 1975. J.G. Ballard's atavistic adventure High-Rise. An ultra-modern apartment block in London populated by well-to-do yuppies who rarely leave the premises gradually becomes a self-sustaining vertical city. At which point social relations between different groups of tenants worsen; they stratify into three castes — depending on which floor you live on. A new social order emerges, one in which "all life within the high-rise revolved around three obsessions — security, food and sex." Sardonic inversion of the atavistic sub-genre.

1979. Daniel Pinkwater's YA adventure Alan Mendelsohn, The Boy from Mars. It has fantasy and sf aspects, but I'm going to categorize Pinkwater's very funny book as a survivalist adventure — because it's about surviving adolescence.

* 1982. Paul Theroux's The Mosquito Coast. A sardonic inversion of a cozy-catastrophe-type Robinsonade The patriarch of a would-be Swiss Family Robinson tells his family that civilization has been destroyed — although it hasn't. Before that, he tries to bring an ice machine to the natives of a Central American jungle village; so it's also a sardonic inversion of a frontier epic.
***
20 ADVENTURE THEMES AND MEMES: Index to All Adventure Lists | Introduction to Adventure Themes & Memes Series | Index to Entire Series | The Robinsonade (theme: DIY) | The Robinsonade (theme: Un-Alienated Work) | The Robinsonade (theme: Cozy Catastrophe) | The Argonautica (theme: All for One, One for All) | The Argonautica (theme: Crackerjacks) | The Argonautica (theme: Argonaut Folly) | The Argonautica (theme: Beautiful Losers) | The Treasure Hunt | The Frontier Epic | The Picaresque | The Avenger Drama (theme: Secret Identity) | The Avenger Drama (theme: Self-Liberation) | The Avenger Drama (theme: Reluctant Bad-Ass) | The Atavistic Epic | The Hide-And-Go-Seek Game (theme: Artful Dodger) | The Hide-And-Go-Seek Game (theme: Conspiracy Theory) | The Hide-And-Go-Seek Game (theme: Apophenia) | The Survival Epic | The Ruritanian Fantasy | The Escapade