20 Apophenic & Treasure Adventures
By: Joshua Glenn
November 19, 2013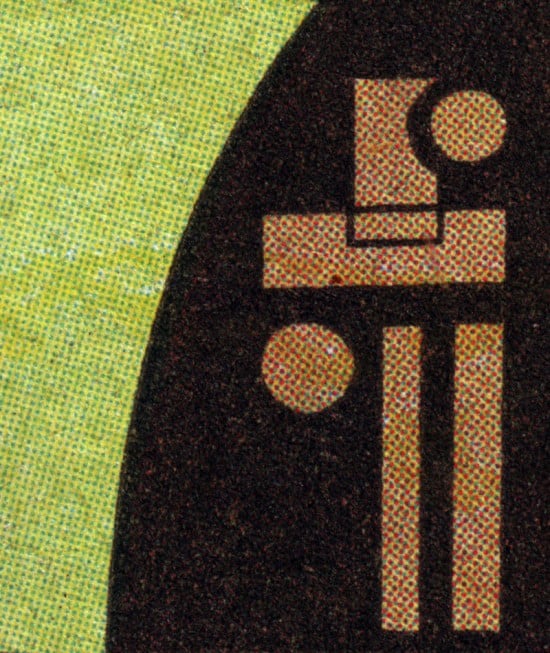 Recently, I compiled a list of two hundred of my favorite adventures published before the Eighties (1984–1993).
Six of the titles on that list are apophenic adventures; and five are treasure-hunt adventures. Also, via the following posts — Best 19th Century Adventure (1805–1903) | Best Nineteen-Oughts Adventure (1904–1913) | Best Nineteen-Teens Adventure (1914–1923) | Best Twenties Adventure (1924–1933) | Best Thirties Adventure (1934–1943) | Best Forties Adventure (1944–1953) | Best Fifties Adventure (1954–1963) | Best Sixties Adventure (1964–1973) | Best Seventies Adventure (1974–1983) — I listed another two hundred and fifty of my favorite adventures. Four of the titles on those secondary lists are apophenic adventures; and five are treasure-hunt adventures.
Thus — below, please find a list of twenty of my favorite apophenic and treasure-hunt adventures — arranged not qualitatively (which would be impossible) but chronologically. The titles marked with an asterisk (*) are from my Top 200 Adventures list; the others are second-tier favorites.
ALSO SEE: GLASNOST. My 10 favorite adventures with "glass" in the title.
As I've noted in an earlier post dedicated to Treasure Hunts, here the invisible prison is MEANINGLESSNESS. The hunt for treasure — in these stories — involves cracking codes, finding patterns, finding the signal in the noise. At the same time, it's a hunt — a chase, a race, a physical contest. Highbrow and lowbrow capacities are synthesized harmoniously in the treasure hunt. Why pair treasure hunts, in this post, with apophenic adventures? Because, as I've noted in an earlier post dedicated to apophenic adventures, apophenia is the unmotivated seeing of connections, accompanied by an experience of an abnormal meaningfulness. All of us seek patterns in random information; apophenics are more likely than others to find such patterns. In such thrillers, the mystery within the mystery is: Does anything mean anything? Can anything mean?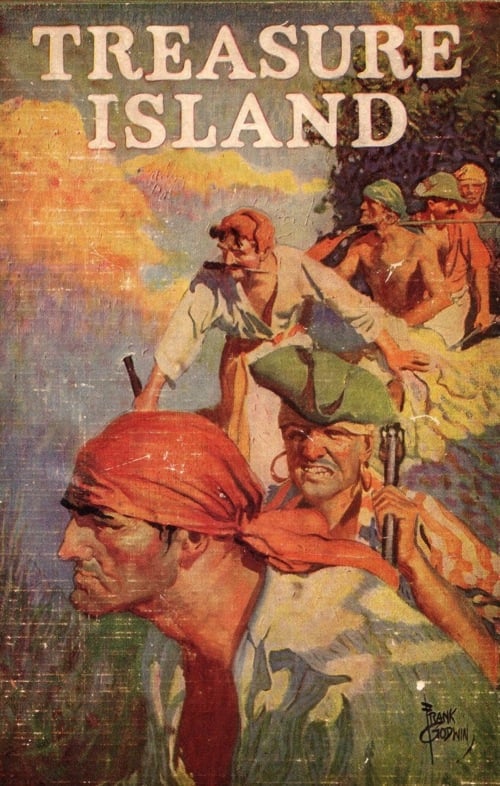 JOSH GLENN'S *BEST ADVENTURES* LISTS: BEST 250 ADVENTURES OF THE 20TH CENTURY | 100 BEST OUGHTS ADVENTURES | 100 BEST RADIUM AGE (PROTO-)SCI-FI ADVENTURES | 100 BEST TEENS ADVENTURES | 100 BEST TWENTIES ADVENTURES | 100 BEST THIRTIES ADVENTURES | 75 BEST GOLDEN AGE SCI-FI ADVENTURES | 100 BEST FORTIES ADVENTURES | 100 BEST FIFTIES ADVENTURES | 100 BEST SIXTIES ADVENTURES | 75 BEST NEW WAVE SCI FI ADVENTURES | 100 BEST SEVENTIES ADVENTURES | 100 BEST EIGHTIES ADVENTURES | 75 BEST DIAMOND AGE SCI-FI ADVENTURES | 100 BEST NINETIES ADVENTURES (in progress) | 1994 | 1995 | 1996 | 1997 | 1998 | 1999 | 2000 | 2001 | 2002 | 2003 | NOTES ON 21st-CENTURY ADVENTURES.
*
Why does my Top Adventures List project stop in 1983? Primarily because I figure that adventure fans already know which adventure novels from the Eighties, Nineties, and Twenty-Oughts are worth reading; I'm interested in directing attention to older, sometimes obscure or forgotten adventures. Also, I have friends who've published adventures since 1983 — I don't want these lists to be biased!
In chronological order, here is the list of my Top 20 Apophenic & Treasure-Hunt Adventures.
THE NINETEENTH CENTURY

* 1851. Herman Melville's sea-going adventure Moby-Dick is, we all know, much more than it appears to be on the surface. It is an allegory of (maybe) man's gnostic rage against the occluded world in which he lives, separated from real reality. Perhaps more than you want to know about how whaling works, but one of the all-time great yarns.
* 1883. Robert Louis Stevenson's 18th c. treasure-hunt adventure Treasure Island, which led to the popular perception of pirates as we know them today: e.g., peg-legged, one-eyed. Note that the castaway character Ben Gunn is a parody of Daniel Defoe's character Robinson Crusoe!

THE NINETEEN-OUGHTS (1904–1913)

* 1904. Joseph Conrad's treasure-hunt (sort of) adventure Nostromo. An ambitious longshoreman thwarts a worker revolution in a South American mining town… and attempts to enrich himself in the process.

THE TWENTIES (1924–1933)

1925. J.P. Marquand's treasure hunt adventure The Black Cargo.
1925. Blaise Cendrars's treasure hunt adventure L'Or.

1927/1935. B. Traven's treasure-hunt adventure The Treasure of Sierra Madre, in which three Americans hunt for gold in the rugged mountains of Mexico. A sardonic inversion; the author was an anarchist.

THE THIRTIES (1934–1943)

1939–40/1967. Flann O'Brien's metafictional adventure The Third Policeman. After it failed to find a publisher, the author withdrew the manuscript from circulation and claimed he had lost it. The book remained unpublished until after his 1966 death.
1938. Geoffrey Household's The Third Hour.

1941–42. Hergé's Tintin adventure The Shooting Star. Published as a color album in 1942.
* 1943. Carl Barks's 10-page Donald Duck comics are among the greatest achievements in the history of the medium. Barks didn't invent the character, but he placed Donald in the city of Duckburg, which he populated with Uncle Scrooge McDuck, the sinister Beagle Boys, Gyro Gearloose, and many others. Plus, Barks sent Donald (and Donald's nephews, armed with their Junior Woodchucks Guidebook) on great adventures — often treasure hunts.

THE FORTIES (1944–1953)

1946–48. Hergé's Tintin adventure Prisoners of the Sun. Color album published in 1949.

THE FIFTIES (1954–1963)

1959. Shirley Jackson's psychological/occult thriller The Haunting of Hill House. Filmed as The Haunting in 1963.
* 1959. Richard Condon's The Manchurian Candidate, a political thriller about the son of a prominent US political family who is brainwashed into being an unwitting assassin for a Communist conspiracy. Condon's over-the-top style is strong medicine; as much as I like the 1962 John Frankenheimer movie adaptation, the novel is much better. "Raymond stood as though someone might have just opened a beach umbrella in his bowels."

* 1963. Thomas Pynchon's apophenic adventure V. — published on the cusp of the Sixties. I am fascinated by fiction from '63 — including YA lit — in so much of which we find a volatile admixture of seriousness (not earnestness) and irony. In Pynchon's début novel, which details the picaresque exploits of schlemiel Benny Profane and the Whole Sick Crew, in and underneath New York, characters in search of a plot (in the paranoid sense of the term), jazzman McClintic Sphere articulates Pynchon's cynical-yet-innocent worldview: "Keep cool but care."

THE SIXTIES (1964–1973)

* 1966. Thomas Pynchon's apophenic adventure The Crying of Lot 49. California housewife Oedipa Maas uncovers a centuries-old conflict between two mail distribution companies; or perhaps she's detecting signals where there is only noise. "The ordered swirl of houses and streets, from this high angle, sprang at her now with the same unexpected, astonishing clarity as the circuit card had. Though she knew even less about radios than about Southern Californians, there were to both outward patterns a hieroglyphic sense of concealed meaning, of an intent to communicate."
* 1966. Lionel Davidson's hunted-man adventure A Long Way to Shiloh (aka The Menorah Men). Caspar Laing, a British professor of Semitic Languages, is asked to translate an ancient scroll found in Israel — which appears to give directions to the hiding place of a sacred menorah rescued from the Jerusalem Temple in 70 AD. The Jordanians are also hunting for the menorah… and what's worse, the scroll is purposely misleading. Veers from deadly cat-and-mouse chills to hermeneutic thrills. Also, it's funny!

* 1972. Ishmael Reed's metafictional crime adventure Mumbo Jumbo, which is set in 1920s New York — locus of a virus known as "Jes Grew," which influences people to listen to ragtime and jazz, dance, and be happy. (It also infects the book — whose format is disrupted by radio dispatches, photographs, drawings, footnotes — itself. Agents of the white, western, Christian hegemony attempt to suppress the virus. Other agents — including the Mu'tafika, who steal historical artifacts from Western museums and return them to their places of origin — work against the hegemony. PaPa LaBas, a Voodoo practitioner, is drawn into the conflict.

THE SEVENTIES (1974–1983)

1976. Don DeLillo's Ratner's Star. A surrealistic work about young mathematics whiz charged with decoding a message from a distant star.

* 1979. Gilbert Sorrentino's meta-fictional adventure Mulligan Stew. On loan from Fitzgerald, O'Brien, Joyce, and Hammett, the characters in a "new wave murder mystery" rebel against its author. The book turns into an improvised soup of journal entries, erotic poetry, parodies of all kinds, love letters, interviews, lists, and — above all — intentionally bad writing, from incoherent ideas to clichés to stupid metaphors.
1979. Italo Calvino's meta-fictional adventure If on a Winter's Night a Traveler. The narrative is about a reader trying to read a book called If on a Winter's Night a Traveler.
***
20 ADVENTURE THEMES AND MEMES: Index to All Adventure Lists | Introduction to Adventure Themes & Memes Series | Index to Entire Series | The Robinsonade (theme: DIY) | The Robinsonade (theme: Un-Alienated Work) | The Robinsonade (theme: Cozy Catastrophe) | The Argonautica (theme: All for One, One for All) | The Argonautica (theme: Crackerjacks) | The Argonautica (theme: Argonaut Folly) | The Argonautica (theme: Beautiful Losers) | The Treasure Hunt | The Frontier Epic | The Picaresque | The Avenger Drama (theme: Secret Identity) | The Avenger Drama (theme: Self-Liberation) | The Avenger Drama (theme: Reluctant Bad-Ass) | The Atavistic Epic | The Hide-And-Go-Seek Game (theme: Artful Dodger) | The Hide-And-Go-Seek Game (theme: Conspiracy Theory) | The Hide-And-Go-Seek Game (theme: Apophenia) | The Survival Epic | The Ruritanian Fantasy | The Escapade