Running After Deer
By: Alix Lambert
March 19, 2012
When I lived in Los Angeles I used to go to the Wild Card Boxing Gym owned by Freddie Roach.
I was trained by Sammy "The Toy" Stewart.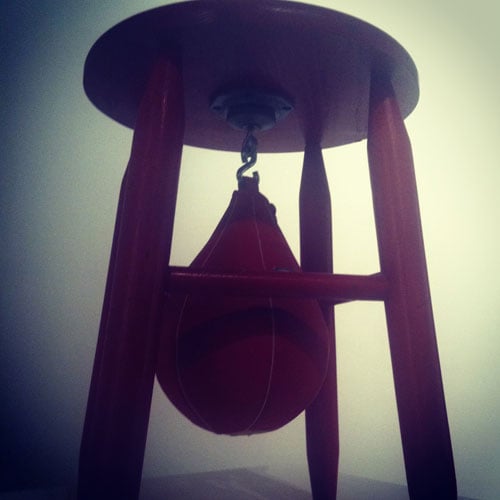 He got his nickname from his 5'4″ stature. I was working for HBO at the time, So if we had an early call, sometimes I would be at the gym at 5am. Sammy would talk … and talk. He told me about his 26 siblings, his life in Liberia, his concerns about politics, his thoughts about women. He was a coach, a friend, and an imparter of wisdom. He had lots of ideas for HBO. Often he would say to me, "I want you to make a show called Running After Deer." I was never sure what this show was that he wanted, until one morning he explained that it would be about hunting in different cultures around the world.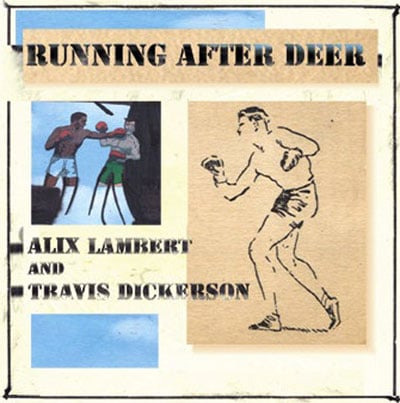 I had always wanted to record the sounds in the boxing gym and turn them into music. The sound of the the speed bag, the jumprope, the ring bell – there was a pace and a rhythm that I was in love with. I finally came to the gym with a sound recordist and we spent a couple of hours doing this – you could always hear Sammy somewhere in the background talking …. talking. So, I decided to take Sammy up to the recording studio and have him tell his story. We drove to my friend Travis Dickerson's Studio.
Sammy talked for the better part of a day. Travis recorded it all. Then Travis enlisted a number of extraordinary musicians, and together we made songs from a combination of Sammy's oral history, the sounds of the boxing gym, and the musical tracks.
Here is one track from Running After Deer.
The African Toy, by Alix Lambert and Travis Dickerson
***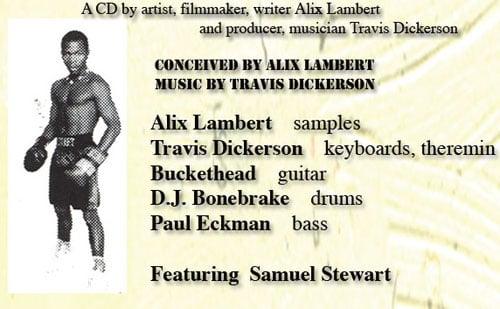 ***
Read more from artist-in-residence Alix Lambert on HiLobrow.
HILOBROW's Artist-in-residence archive.