K IS FOR KECAP MANIS
By: Tom Nealon
June 23, 2023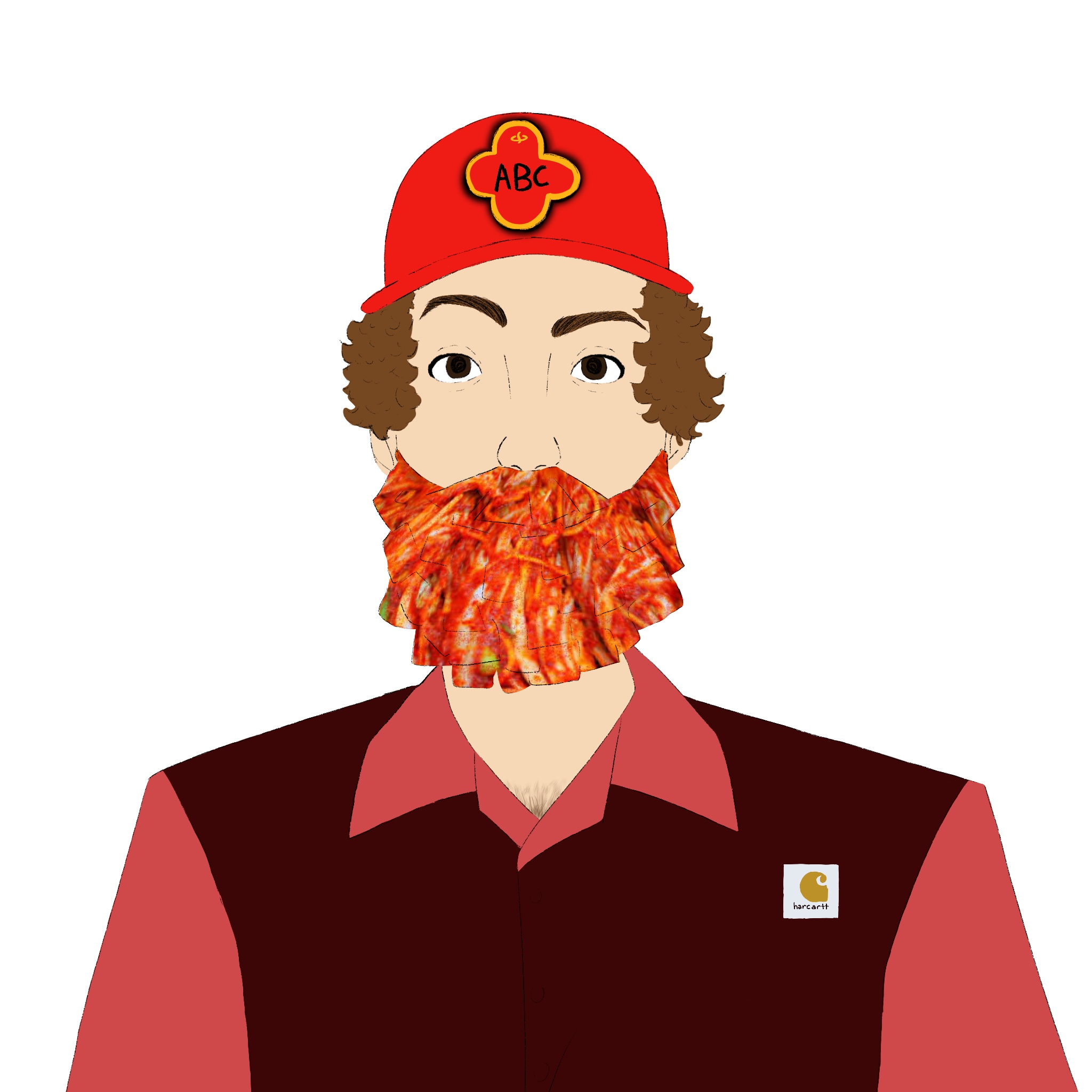 An installment in CONDIMENT ABECEDARIUM, an apophenic food-history series from HILOBROW friend Tom Nealon, author of the seminal book Food Fights and Culture Wars: A Secret History of Taste (2016 UK; 2017 US); and also — here at HILOBROW — the popular series STUFFED (2014–2020) and DE CONDIMENTIS (2010–2012).
CONDIMENT ABECEDARIUM: SERIES INTRODUCTION | AIOLI / ANCHOVIES | BANANA KETCHUP / BALSAMIC VINEGAR | CHIMICHURRI / CAMELINE SAUCE | DELAL / DIP | ENCURTIDO / EXTRACT OF MEAT | FURIKAKE / FINA'DENNE' | GREEN CHILE / GARUM | HOT HONEY / HORSERADISH | INAMONA / ICE | JALAPEÑO / JIMMIES | KECAP MANIS / KIMCHI | LJUTENICA / LEMON | MONKEY GLAND SAUCE / MURRI | NƯỚC CHẤM / NUTELLA | OLIVE OIL / OXYGALA & more to come.
---
K is for KECAP MANIS
---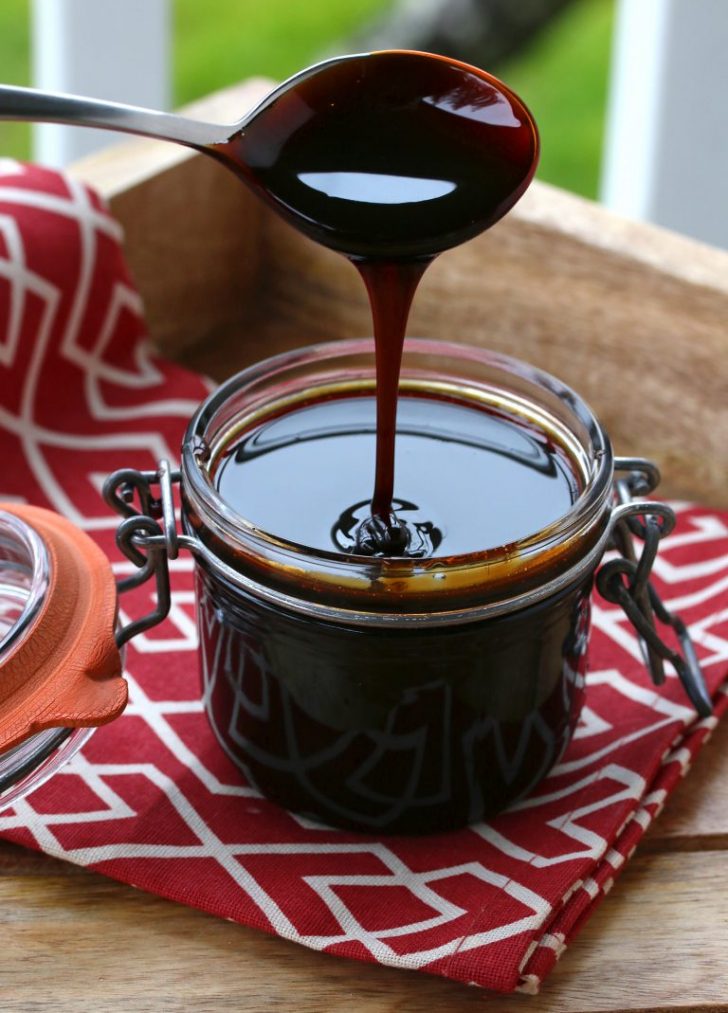 Growing up, soy sauce was presented to us as a monolith — a single, vast thing like ketchup or sugar. Of course, eventually you find out that there are many ketchups (mushroom, oyster, banana) and lots of sugars (cane, maple, grape, date, palm, coconut) but the breadth of soy sauces, like the cuisines they inhabit, is truly immense. The most popular Indonesian sauce, kecap manis, speaks to all of this plenty simultaneously. In fact, the first part of the name comes from the same source as the word for ketchup — from a Chinese word for a sort of fish sauce — or maybe the other way around (the ultimate language origin could just as easily be Malay). Meanwhile, the second part of the name means "sweet" because of the addition of palm sugar — lots of palm sugar — to the soy sauce base. Or, more accurately: Soy sauce is added to a base of palm sugar.
The soy sauce was brought in the 19th century by Chinese settlers and, by all counts, immediately added to the local sugar.
Though there were lots of sugars cultivated before sugar cane bathed the world in white granules, coconut palm sugar — made from the sap containing flowers of the coconut palm — is one of the earliest and most singular. Originating in the Malay peninsula, palm sugar is smoky and caramel and rich — as different from white sugar as molasses but with a subtleness that ensorcells the taste buds. It gives a warmth to kecap manis that is different from any other soy or related sauce — a flavor that evokes memories of comfort even in those of us with no memory of the actual flavor at all. A sort of Proustian sleight of hand via which comforting memories are created, boiled down to an essence, and sprung on us all in the same moment.
---
K was for KIMCHI
---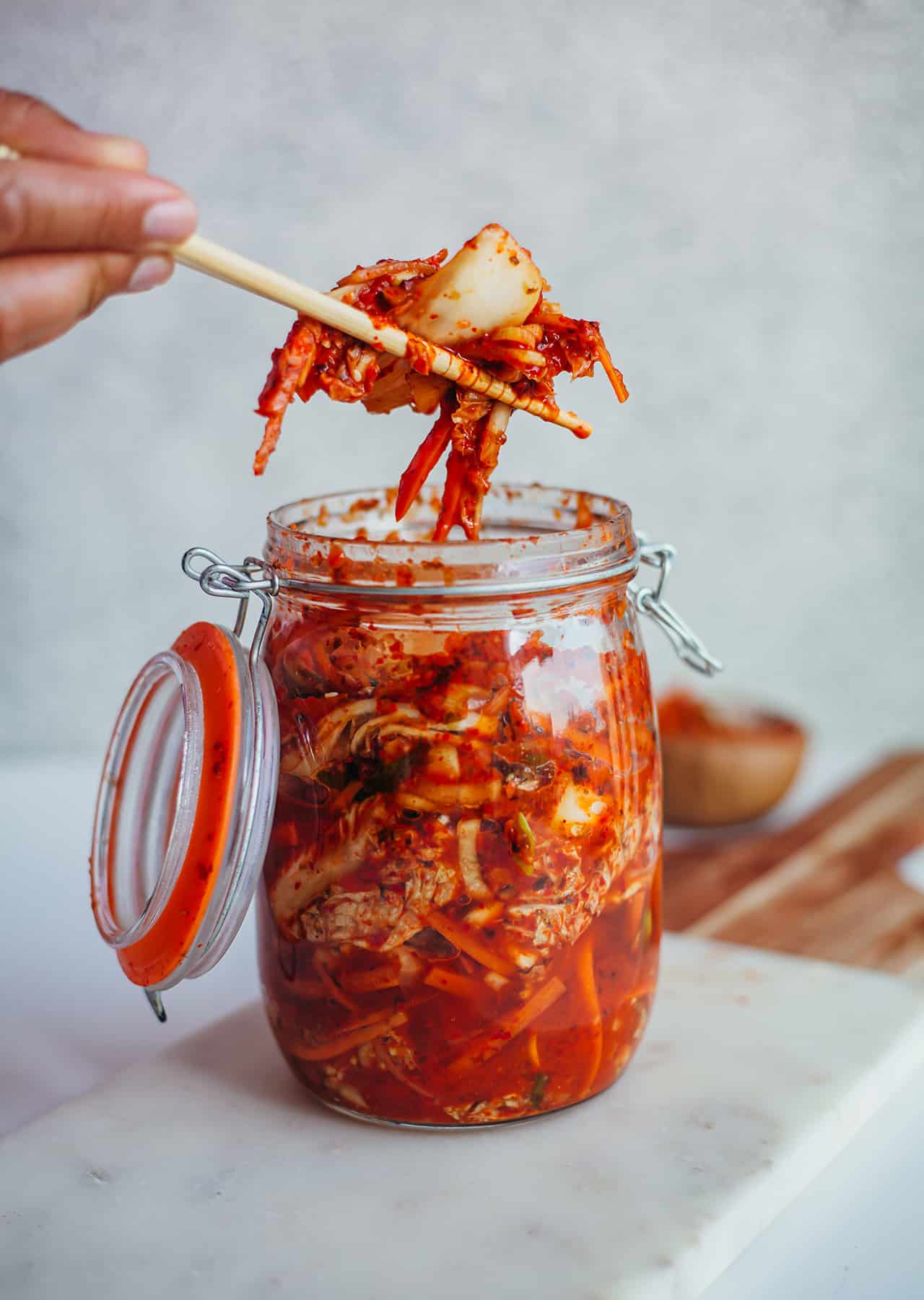 …until the hipsters got to it.
I'm just kidding — hipsters can only ruin things for other hipsters, while everyone else is blissfully unaware of what they are up to. But the history of kimchi and even the ideas of authenticity that hipsters tend to obsess about have been at the forefront of kimchi-talk over the last few decades as it has gained in popularity.
In 1984, Korea introduced kimchi to the world at the Los Angeles Olympics and followed that by making it the official food of the 1988 Seoul Olympics. Then in a shocking move at the 1996 Atlanta Olympics, Japan added kimchi as one of their cultural dishes. This was definitely a sort of gastro-nationalist move by Japan meant to irritate Korea. And it worked great — Korea was indeed super irritated, and it occasioned much teeth-gnashing and scientific articles and food-history work aimed at proving the unbroken chain of fermented vegetables from 3000+ years ago to today's kimchi. Just as this settled down, a couple years ago, the Korean government changed what they were calling kimchi in Chinese. Until then they had referred to kimchi in Chinese as pao cai, the name of a somewhat similar Chinese pickled vegetable dish, but now it would be called xinqi. This began another wave of scientific and historical articles — on both sides — aimed at proving that kimchi was 100% different and Korean or, alternately, was actually Chinese.
I am not going to wade all the way into this controversy — there are over 200 kinds of kimchi that include a wide variety of processes and methods and ingredients. And the fermenting of vegetables, so that the plenty of the harvest is spread more evenly over the year, is something that virtually every culinary tradition on earth shares. It's too complicated — plus it's really the purview of governments, gastro-nationalists, and people who like to fight about things online. However, it was interesting to read the scientific literature on fermentation methods (kimchi is frequently left uncovered, in order to attract a variety of wild yeasts in addition to the lacto bacteria, whereas pao cai is always closed up to ferment ) and unique ingredients (kimchi often includes jeotgal, a gelatinous fish sauce).
Notable in its absence was any talk of chile peppers which most people, I think, would agree are an important, perhaps even crucial element of kimchi. Chiles were brought in the late 16th century by the Portuguese from Mexico and have been an ingredient in kimchi for almost that long, and about as long, as far as I can tell, as jeotgal, which I suspect is not a coincidence. As proven by the sublime Vietnamese sauce nước chấm, umami fish sauce mixed with chile peppers and an acid is one of the world's most potent flavor combinations. This absence of chile pepper-kimchi discourse, I have to admit, makes it hard to take these arguments of priority and ownership seriously.
As a point of interest, baechu, the most popular type of kimchi, is made with Napa cabbage — which was invented in China in the 12th century (and came almost immediately to Korea) but was not documented in Japan until it was brought there in 1876, though the name (from the word for leafy) comes from the Japanese.
Anyway, kimchi, as you probably know, is delicious and clearly its own Korean thing — and if countries want to get involved in proxy wars over their cuisines, there is nothing any of us can do about that. But surely there are enough pickled vegetables to go around.
***
TOM NEALON at HILOBROW: CONDIMENT ABECEDARIUM series | STUFFED series | DE CONDIMENTIS series | SALSA MAHONESA AND THE SEVEN YEARS WAR | & much more. You can find Tom's book Food Fights & Culture Wars here.