HYPOCRITE IDLER 3Q2021
By: Joshua Glenn
September 29, 2021
To idle is to work on meaningful and varied projects — and to take it easy. The series title refers to this self-proclaimed idler's inability to take it easy.
HILOBROW is a noncommercial blog! The info below should not be construed as a vulgar advertisement for SEMIOVOX, UNBORED, THE ADVENTURER'S GLOSSARY, MIT PRESS's RADIUM AGE SERIES, SEMIOFEST SESSIONS, LOST OBJECTS, GO WEST, or any of my various more-or-less profitable projects. It is merely an update on my doings and undoings — in this case, during 3Q2021.
MORE HYPOCRISY: 2010 | 2011 | 2012 | 2013 | 2014 | 2015 | 2016 | 2017 | 2018 | 2019 | 2020 | 2021 | 2022 | 1Q2023.
Also see: HILOBROW 3Q2021.
***
---
THE ADVENTURER'S GLOSSARY
---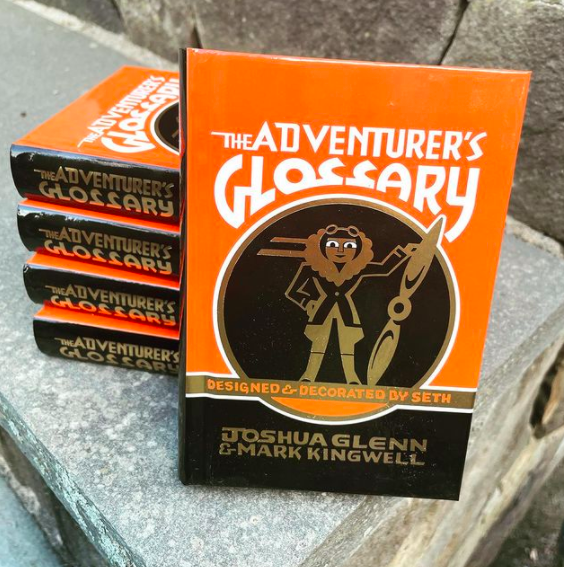 THE ADVENTURER'S GLOSSARY, a word-nerd exploration of the theory and practice of (all sorts of) adventure, will be published today — by McGill-Queen's University Press, one of Canada's preeminent academic publishers. It's my third collaboration with the philosopher Mark Kingwell and the cartoonist Seth. Hooray!
Mark, Seth, and I — who previously teamed up on The Idler's Glossary (2008) and The Wage Slave's Glossary (2011) — are grateful to our editor, Khadija Coxon, and to everyone at MQUP. I'm also grateful to our peer reviewers; their wise comments and keen criticisms are reflected on every page.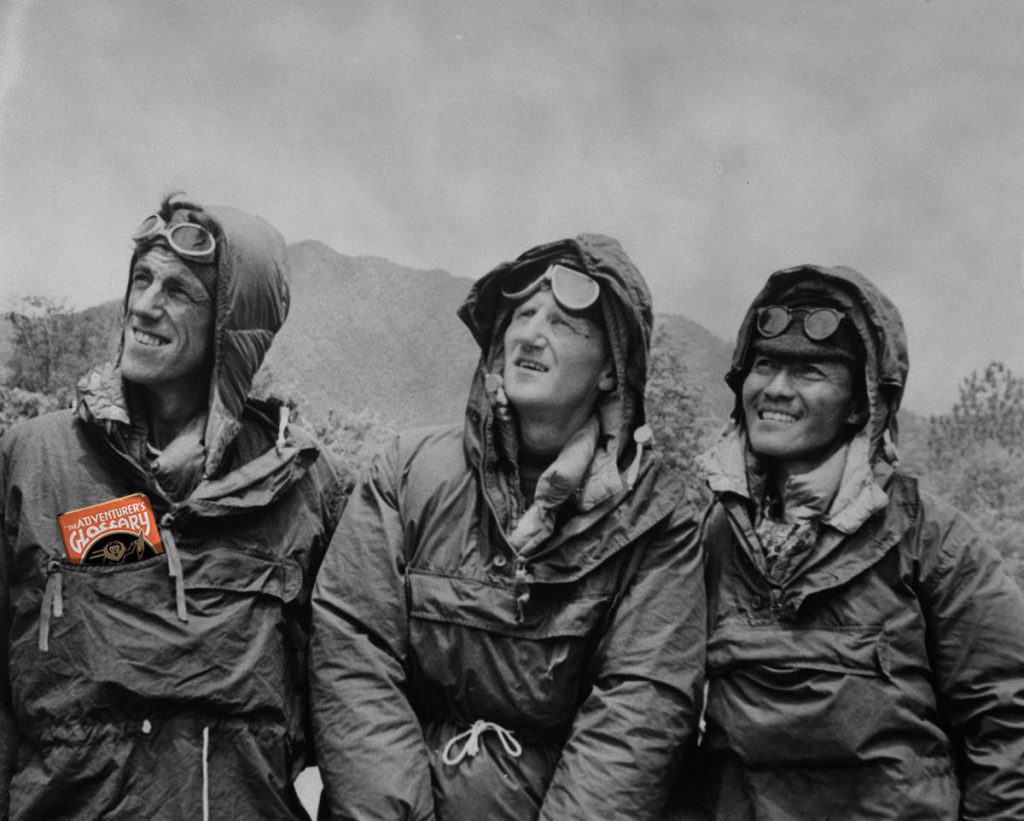 To read the back-cover endorsements, as well as excerpts from advance publicity the book has received — e.g., from The Boston Globe's IDEAS section, Quill & Quire, and Writer's Digest — please click here.
Researching and writing this book is something at which I've been fossicking, in a desultory fashion, for over a decade now. It's a thrill to see it in print.
---
COMMERCIAL SEMIOTICS
---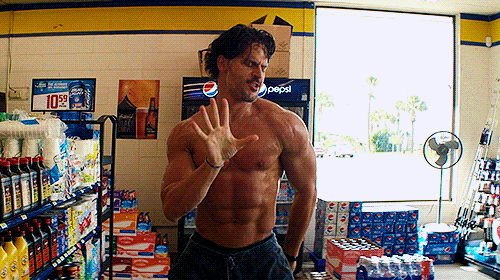 Seven years ago, I co-founded the semiotics-fueled brand consultancy SEMIOVOX. Our unique methodology provides insight and inspiration — to brands' marketing, design, innovation, and consumer insights teams, as well as to their agency partners — regarding the unspoken "codes" that shape perceptions and guide behavior around product and service categories and/or overarching sociocultural territories. Our projects are often global in scope; and we typically combine our audits with consumer research directed by my business partner's NYC-based innovation and brand agency, Consumer Eyes.
During 3Q2021 Semiovox conducted ambitious, fascinating studies in the US and (in partnership with a Shanghai-based semiotics agency) China, both within and across beverage categories that included RTD (ready-to-drink) Coffee and Tea. Augmented by consumer research and co-creation led by my Consumer Eyes colleagues, Semiovox's audits culminated not only in engaging, differentiated brand positioning platforms for our clients, but innovative new product concepts and adcepts too.
Going forward, in October we'll kick off an intriguing project in Japan — which will involve collaborating with a Tokyo-based agency with whom I've wanted to connect for a long time. Fun!
---
HILOBROW
---
I'm the editor, here at HILOBROW. To see what we've published during the past three months, please check out the HILOBROW 3Q2021 post. HILOBROW is published by King Mixer LLC.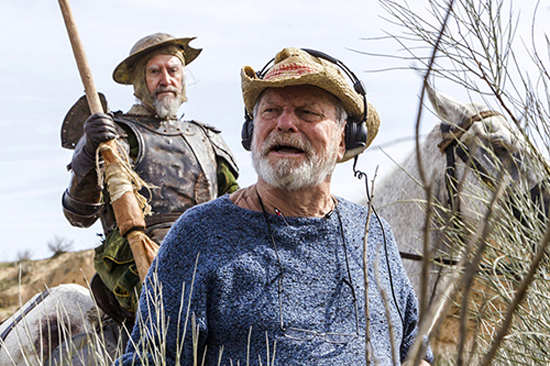 In this post, I'll just mention the following 3Q2021 highlights: SWERVE YOUR ENTHUSIASM, a 25-part series edited by Adam McGovern celebrating unfinished masterworks, legendary obscurities and cherished almost-weres; YUKO ODA, a 10-part series featuring works by the talented artist Yuko Oda; PARAMAX, a three-part series in which Max Glenn guides our listening to his latest musical release; and ongoing series by Peggy Nelson, Adam McGovern, and Matthew Battles.
And here's what's coming up, at HILOBROW, in the next few weeks and months: SNEAK PEEK 4Q2021.
---
WRITING
---
Other than a brief Writer's Digest item and other Adventurer's Glossary publicity efforts, I haven't written much for publication lately. However, here at HILOBROW during 3Q2021 I published the following:
Baudelaire's memo

LE HIBOU PHILOSOPHE. I contributed an installment — about a never-published journal of arts criticism proposed in 1852 by Baudelaire — to Adam McGovern's SWERVE YOUR ENTHUSIASM series.

BEAVER. I contributed a three-part installment on the subject of how the beaver shows up in 20th-century pop culture — to Matthew Battles's BESTIARY series.
I've also written installments for two forthcoming HILOBROW series: NERD YOUR ENTHUSIASM (ed. Peggy Nelson) and PROJECT:OBJECTIONABLE (ed. Adam McGovern). I'm working on a third BESTIARY series installments, too… about frogs.
---
SEMIOVOX
---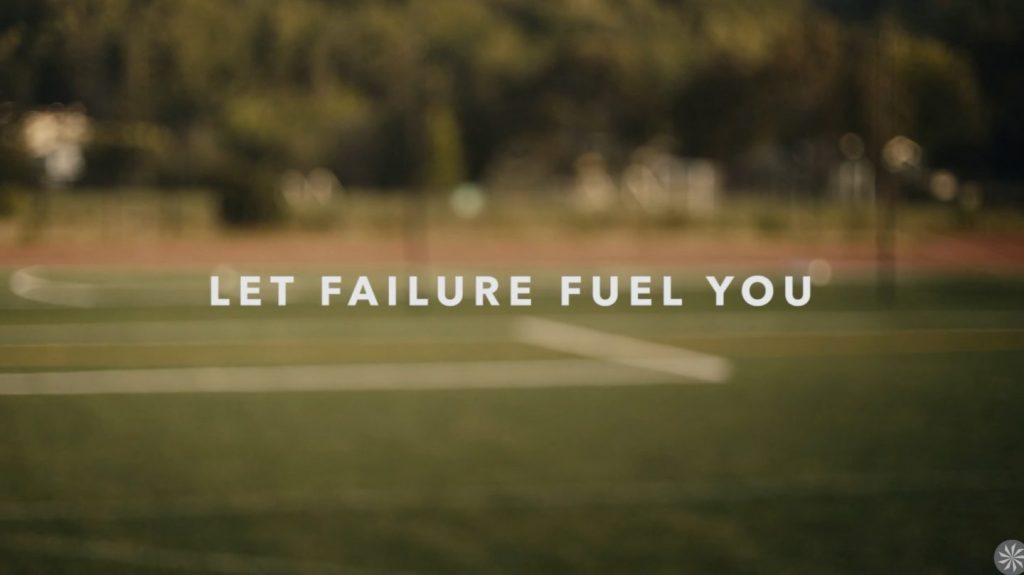 As mentioned above, I'm the cofounder of the commercial semiotics consultancy Semiovox. I'm also editor of the consultancy's eponymous website, SEMIOVOX.
During 3Q2021, SEMIOVOX posted the following installments in our CODE-X series, which offers a peek into various audits we've done: VISION QUEST | NEW NORMAL | EASY AS ABC | HEART & SOUL | FAIL FORWARD | REBEL REBEL | BATTLE TESTED | DIRT DON'T HURT | RUSTIC REAL | SUNRISE TO SUNSET | WORKING HARD | ALL WEATHER | UNSELFISH EFFORT | LIVE SIMPLY | ACTIONS SPEAK LOUDEST | NO BULL | SUBSTANCE VS. STYLE | HEART ON SLEEVE | RESPECT RITUALS | STUBBORN STYLE | RETRO VIBE | & more.
During 3Q2021, we also wrapped up THE WOLERY, a series about pop-culture owls, and kicked off BEAVERISH, a series about pop-culture beavers. Both series were cross-posted from HILOBROW.
---
SEMIOFEST SESSIONS
---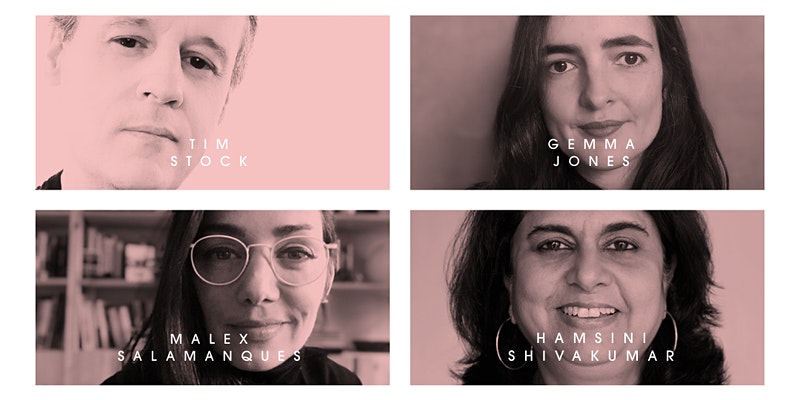 During 2021, I've taken the lead in convening a monthly series of informal online gatherings under the auspices of the applied-semiotics conference Semiofest.
The SEMIOFEST SESSIONS series is a means not only to surface and disseminate the best of applied semiotic thinking but also to strengthen the ties of friendship within the global community of semiotics practitioners. Here's the 3Q2021 lineup of sessions:
R/D/E: In July, Al Deakin, Natasha Delliston, and Malcolm Evans discussed new and improved ways for semiotic practitioners to deploy the Residual-Dominant-Emergent (RDE) framework. This was the first in a two-part miniseries on future-facing methodologies.
FUTURING: In August, Tim Stock, Gemma Jones, Malex Salamanques, and Hamsini Shivakumar shared their experiences in leveraging non-semiotic methodologies in the effort to help clients catch a glimpse of what the future might hold… and also to help shape that future.
BINARIES: In September, Thierry Mortier, Nick Gadsby, and Chris Arning shared their perspectives on the Saussurian notion that binary opposition is the means by which individual elements of a "semiosphere" have meaning.
I'm grateful to Semiofest board members Hamsini Shivakumar, Lucia Laurent-Neva, and Chris Arning for inviting me to play a role in organizing the series.
Follow Semiofest on LinkedIn for updates.
---
MIT PRESS RADIUM AGE SERIES
---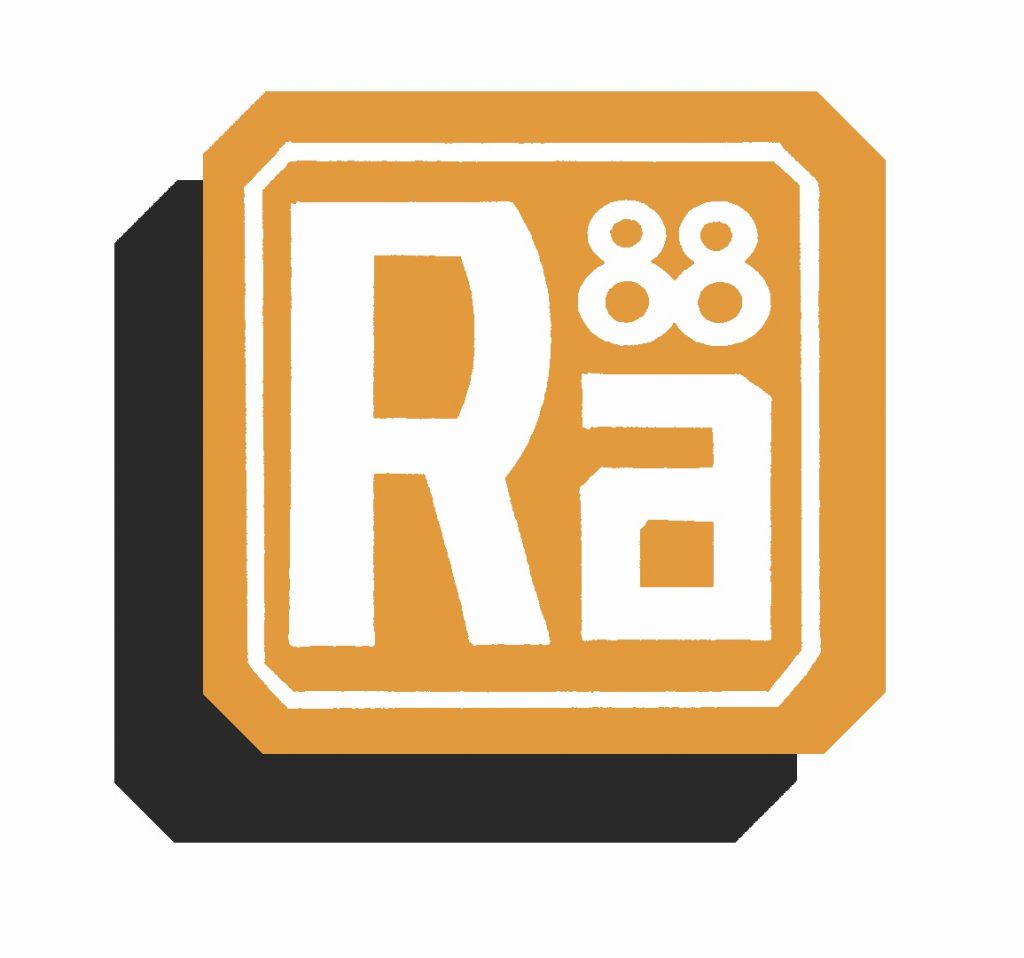 As previously announced, the first four titles in the RADIUM AGE series of reissued proto-sf (c. 1900–1935) stories, a brave new MIT Press publishing project that I'm heading up, will appear in Spring 2022.
We now have publication dates! J.D. Beresford's A World of Women and Voices from the Radium Age are scheduled for March 8, while E.V. Odle's The Clockwork Man and H.G. Wells's The World Set Free are scheduled for May 3.
During 3Q2021, I reviewed proofs of the Spring 2022 titles, and assigned introductions for the Spring and Fall 2023 titles. I also successfully pitched an English translation of a 1935 Bangla sf novel — the first, I hope, of many translations to come in this series. I'm grateful to RADIUM AGE series advisor Anindita Banerjee for connecting me with a terrific translator and scholar.
For a sneak peek at the seven titles forthcoming in 2022 (not to mention the cartoonist Seth's extraordinary cover illustrations), or if you simply want more info about Radium Age proto-sf novels and stories, visit this HILOBROW page.
---
LOST OBJECTS BOOK
---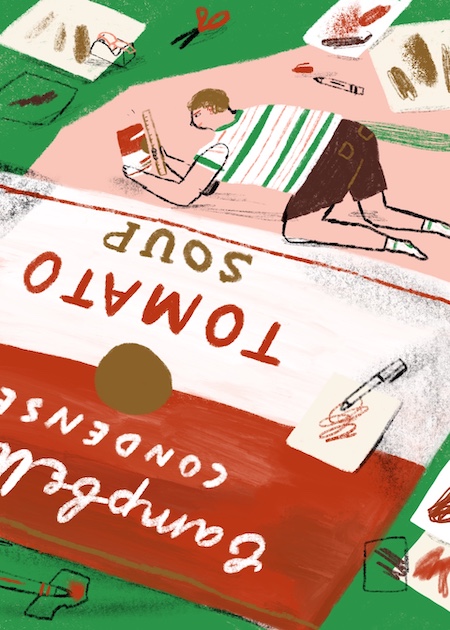 As previously announced, Rob Walker and I have inked an agreement with Hat & Beard Press to publish a print version of our (2017–2019) LOST OBJECTS series. Here's a draft of the catalog copy:
Things that may have slipped through our fingers… but will forever remain in our thoughts

Everyone has a "Rosebud" — some toy, say, or piece of jewelry, or knick-knack that continues to haunt us for years after it has escaped our possession. What is it about certain ordinary items that makes them so extraordinarily memorable? Why can't we just let them go? Curious about this little-understood phenomenon, the editors of Project:Object recruited 50 writers to recount true narratives of object-loss, then charged 50 artists with the task of illustrating the stories. This smart, gorgeous collection may inspire you to reconsider your own relation to the material world.
I'm thrilled to announce that Lost Objects will be designed by my friends at Leone Design Associates, with whom I have previously collaborated on many projects. During 3Q2021, we collected high-res versions of all the artwork, and kicked off the design process. Now Rob and I just have to buckle down and write a foreword.
---
GO WEST
---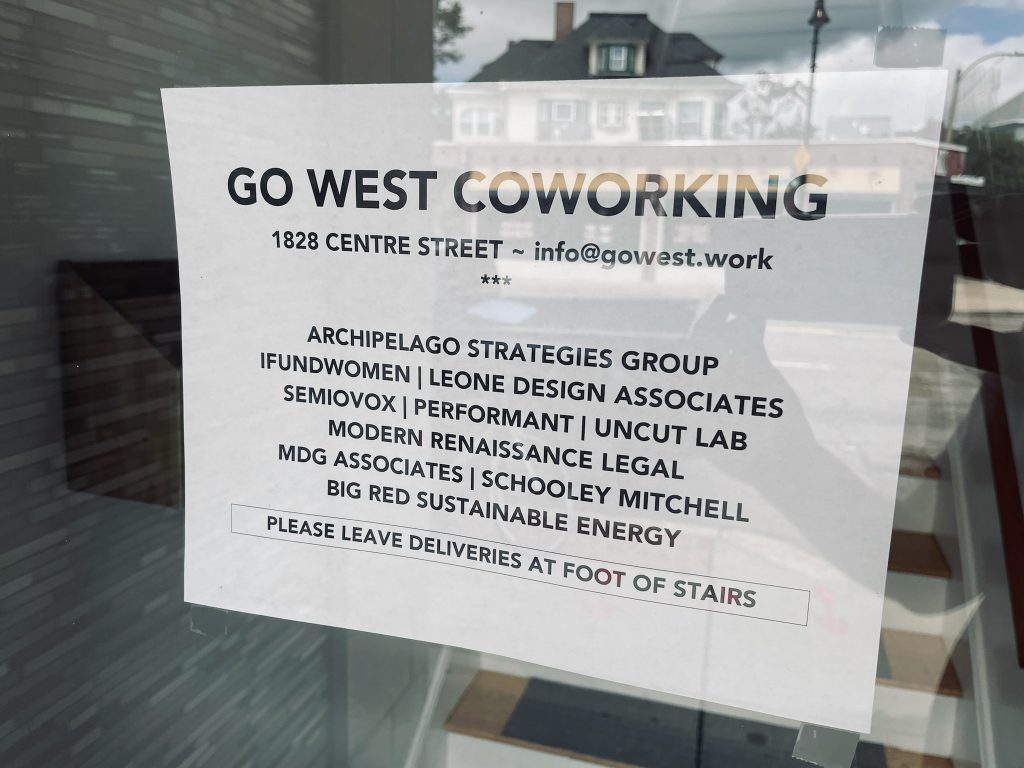 GO WEST, the coworking space that I co-founded and run in Boston's West Roxbury neighborhood, has evolved — because of COVID-era constraints — and survived, as a kind of hybrid office and coworking space. In fact, as of this summer we returned to full capacity. For the time being…
---
EMANATIONS
---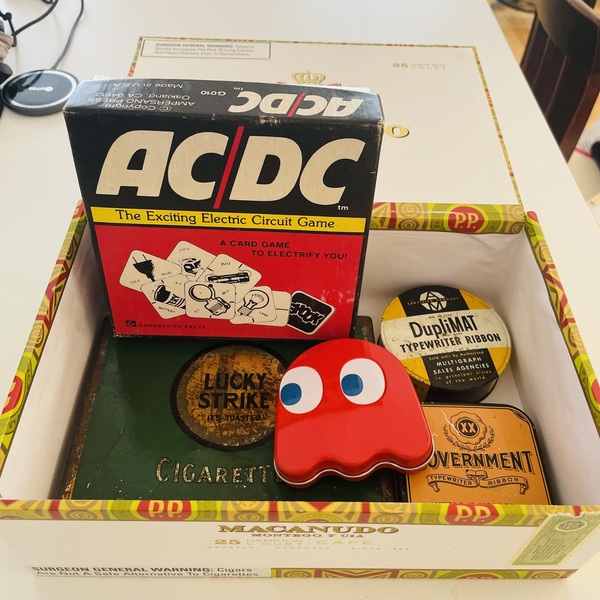 Each week, someone considered interesting by Claudia Dawson, editor of the newsletter WHAT'S IN MY…?, is invited to share "four favorite things in their bag or in their desk or fridge or closet or wherever they keep things." In July, it was my turn to share.
*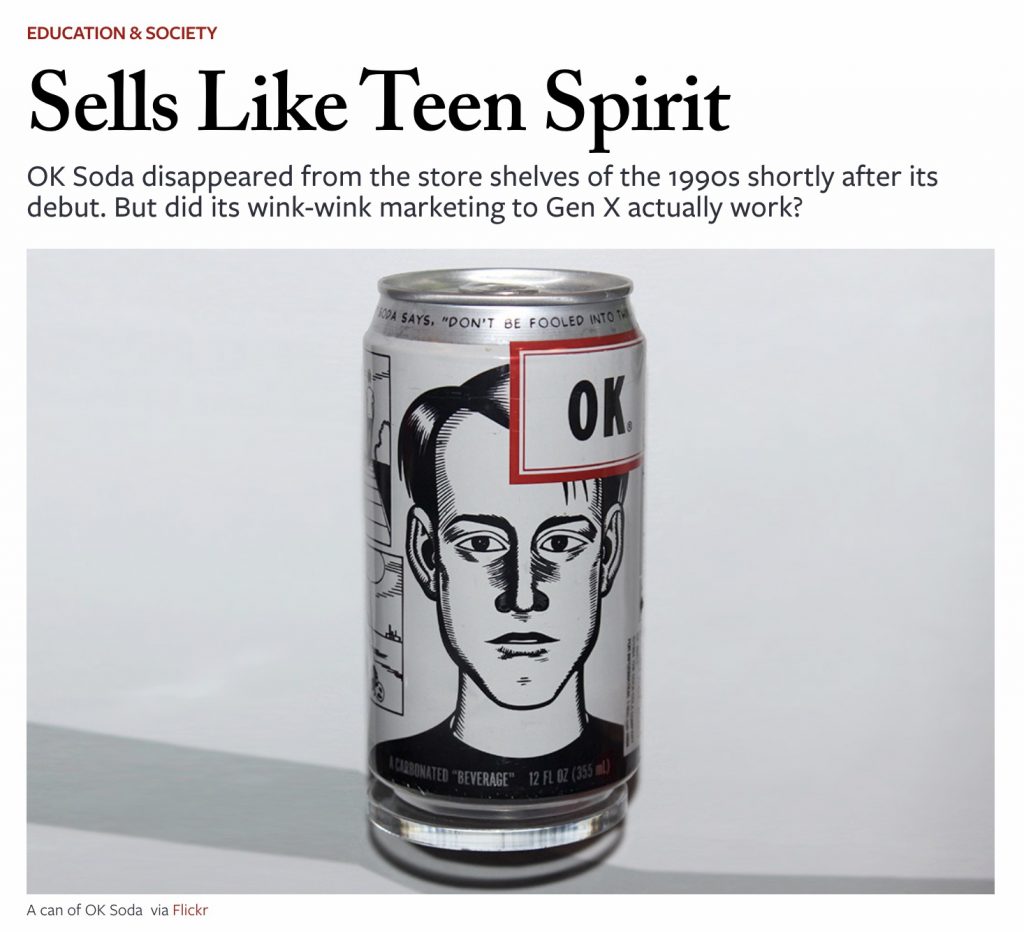 Writing in August for JSTOR DAILY, which taps into scholarship available via JSTOR's library of academic journals, books, and primary sources, Ashawnta Jackson touted a conspiracy theory that I concocted for The Baffler 20 years ago.
*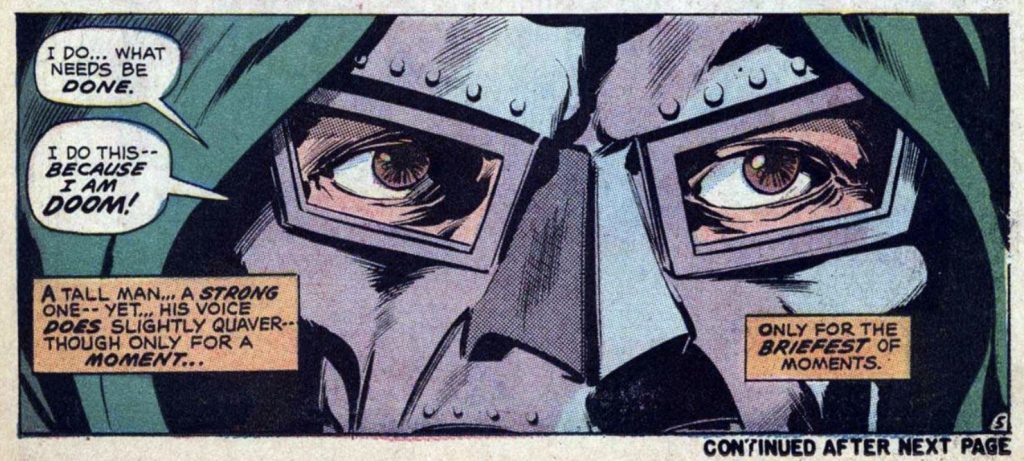 Also in August, Douglas Wolk's Doctor Doom-centric VOICE OF LATVERIA podcast aired an episode — No. 26: "…Though Some Call It Magic!" — in which I share some half-formed opinions about why the Doom story in 1971's Astonishing Tales #8 is my favorite. I'm overshadowed, though, by a truly special guest — legendary Marvel writer Gerry Conway.
*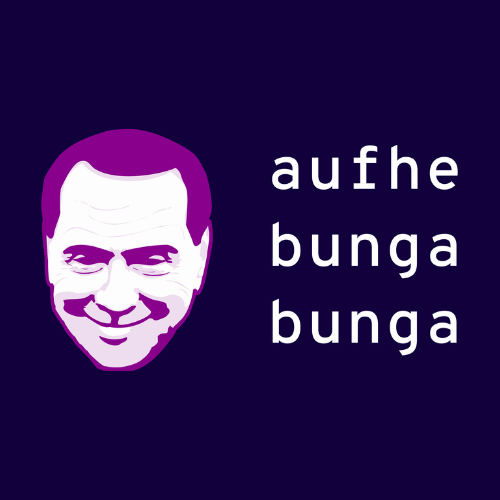 In September, Aufhebunga Bunga, the "global politics podcast at the end of the End of History. From a left perspective," began a five-part series (titled "OK BUNGER!") dedicated to generational consciousness and conflict. I make a guest appearance in the first episode, the theme of which is "the current, vexed discourse around generations, and … competing theories on how to understand generational cleavages."
I was interviewed because, way back when I was first publishing my zine Hermenaut in 1992, and again when I was writing a blog and column for the Boston Globe in the early 2000s, and then again in 2010 here at HILOBROW, I developed my own eccentric, semi-satirical, yet at the same time somehow 100% accurate generational periodization schema. More info here.
*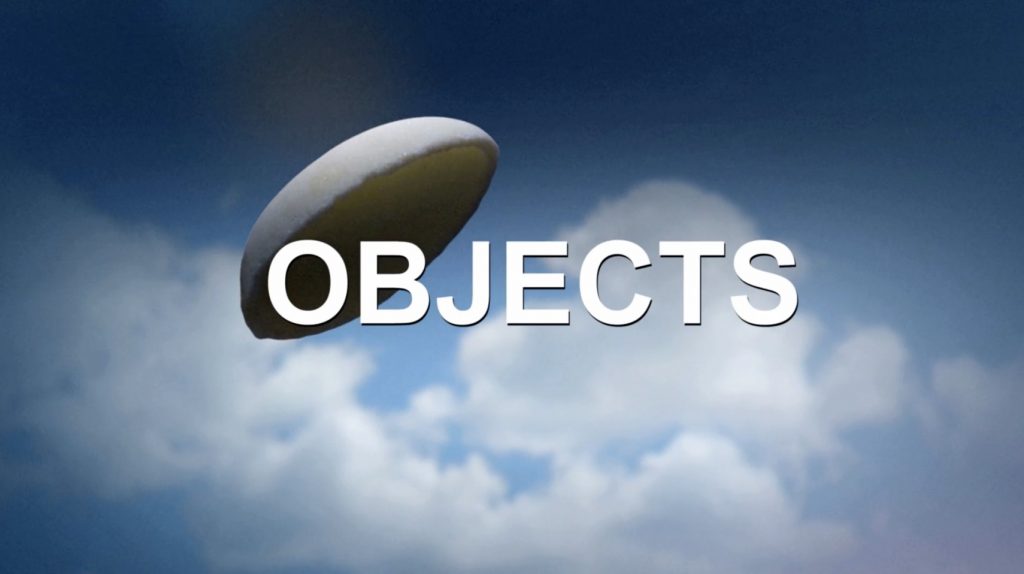 In the summer of 2015, Rob and I met up in a Central Square thrift shop to be filmed by Vincent Liota — who had read our book Significant Objects, as well as my earlier book Taking Things Seriously. This fall, Liota's documentary OBJECTS, which features the two of us in a couple of places, will be screened in festivals.
The film's world premiere will be at the DOC NYC festival, on November 14.
PS: Rick Rawlins's (half) sugar egg — which first appeared in Taking Things Seriously — plays a key role in Objects. (Shown above: the sugar egg's stunt double.) Liota was interviewed, by Radiolab in 2014, about his film in progress… which led to the sugar egg accidentally being destroyed. (Which means it's now a lost object.)
---
HERMENAUT
---
From 1992 through 2000-01, I published a DIY intellectual zine/journal called HERMENAUT. Co-conspirators included A.S. Hamrah, Jennifer Engel, Susan Roe, Clarke Cooper, Ingrid Schorr, James Parker, Dame Darcy, Chris Fujiwara, Lynn Peril, R. Sikoryak, and Lisa Carver. Carrie Ingoglia and Richard Grijalva were key staffers. Over the summer, Brown University Library scanned the complete run of Hermenaut that — as previously mentioned — I've recently donated to their zine archive.
I'm discussing a possible HERMENAUT book project with a publisher now — we'll see.
---
TAKING IT EASY
---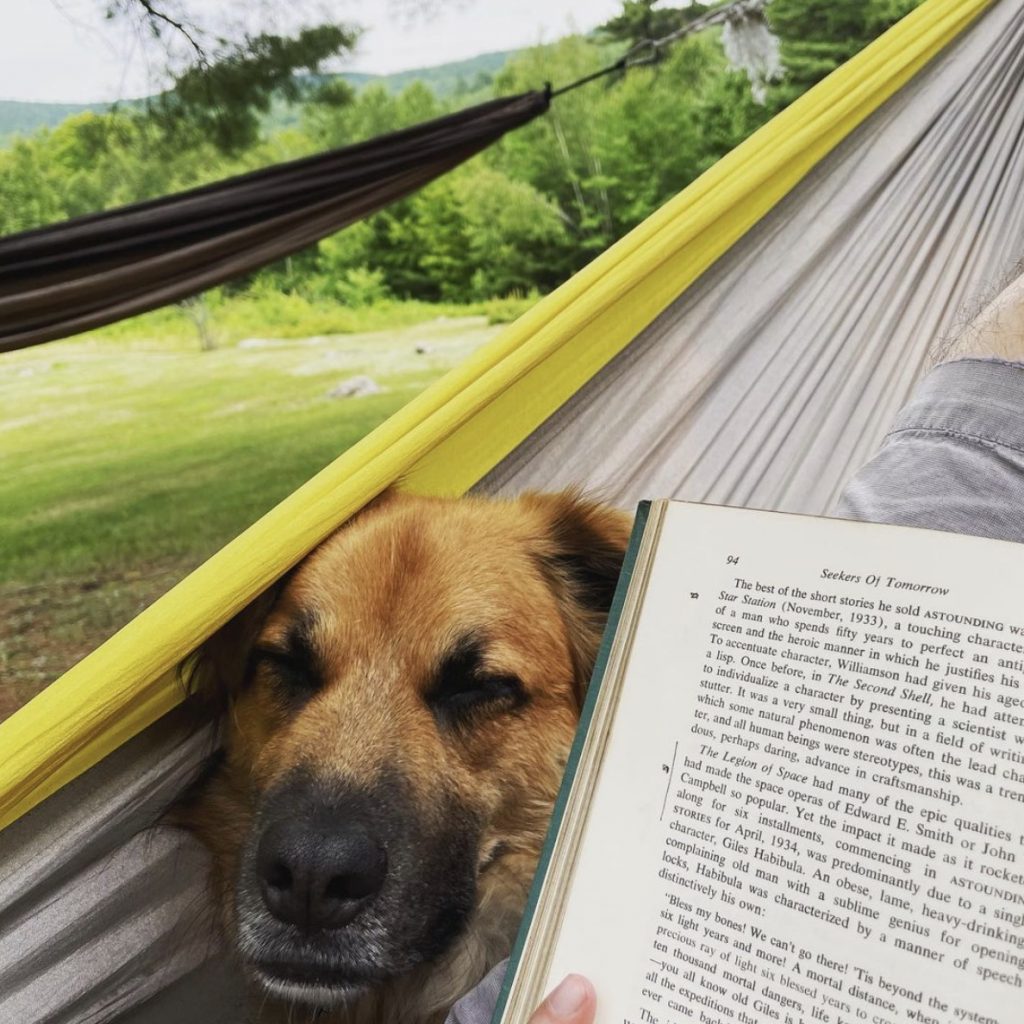 In July, Susan and I spent three weeks in New Hampshire. We reconnected with friends, swam in swimming holes, and lounged in hammocks.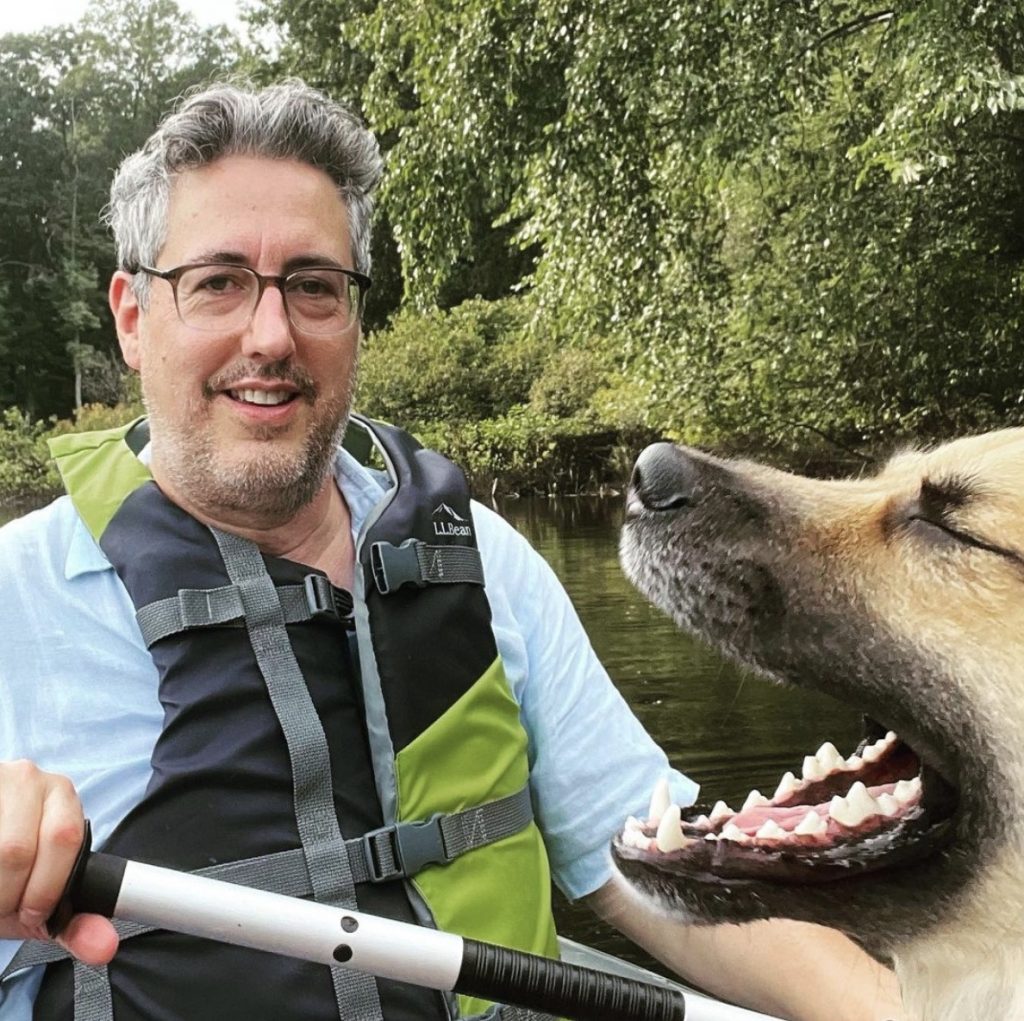 In August, we stuck around Boston — with occasional kayak excursions on the Charles, long bike rides on rail trails with friends, and umpteen dog walks.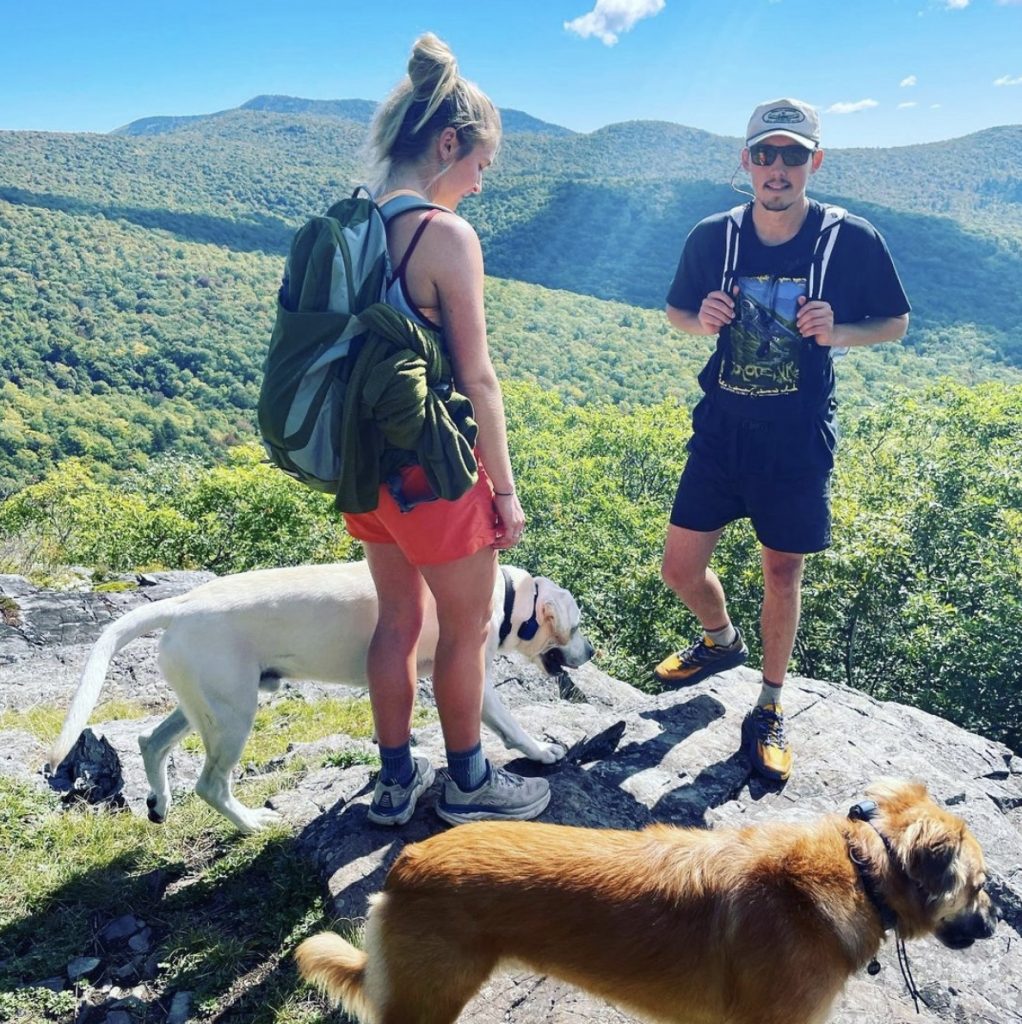 In September, Sam and Kayla visited for a nice long stretch — which included several mountain hikes in New Hampshire.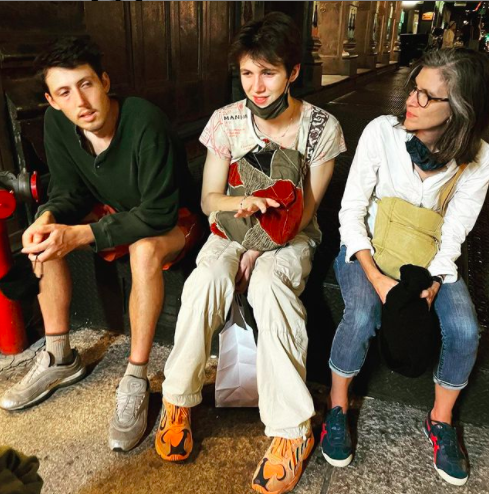 Later in the month, we all visited Max in New York, too. Tribe reunion!
***
On to 4Q2021…
MORE HYPOCRISY: 2010 | 2011 | 2012 | 2013 | 2014 | 2015 | 2016 | 2017 | 2018 | 2019 | 2020 | 2021 | 2022 | 1Q2023.