Hypocrite Idler 3Q2016
By: Joshua Glenn
October 4, 2016
To idle is to work on meaningful and varied projects — and also to take it easy. (Like Nas, "I used to hustle/Now all I do is relax and strive.") If you're interested in my 3Q2016 projects, please keep reading; otherwise, don't! The title of this series of posts refers to this self-proclaimed idler's inability to take it easy.
MORE HYPOCRISY: 2010 | 2011 | 2012 | 2013 | 2014 | 2015 | 2016 | 2017 | 2018 | 2019 | 1Q2020 | 2Q2020 | 3Q2020 | 4Q2020 SNEAK PEEK.
SEMIOTICS
WRITING
HILOBROW
UNBORED
HERMENAUTIC CIRCLE
TAKING IT EASY
***
SEMIOTICS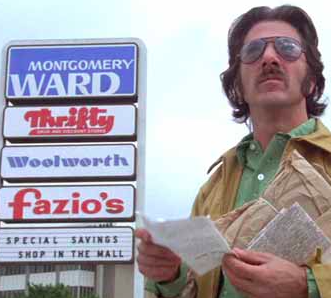 I'm a cultural and brand semiotician, and co-founder of the Boston- and New York-based branding and strategy agency Semiovox.
During 3Q2016, Semiovox's researchers and analysts audited such product categories as Cognac, Chewing Gum, Confections, Drinking Vinegar, and Probiotic Beverages. In collaboration with partners in global markets from Mexico to Japan, we cracked the codes of numerous higher-order benefits (both category-specific and cross-category) including Refreshment, French-ness, Premium-ness, and Pleasure.
We also conducted strategic workshops — focused on brand-building, communications, innovation, and pack design — for the benefit of brand teams and their marketing and design agency partners. Semiovox's Ron Rentel traveled tirelessly around the country and planet, validating and building on our audits' semiotic insights via empathetic consumer research methods such as consumer-led shop-alongs, cultural tours, expert interviews, and in-the-moment ethnographies.
Meanwhile, Semiovox's research team continued to develop the SEMIODEX — a database of some 80,000 brand communications and pop culture phenomena, each meta-tagged according to, e.g., product category, cultural territory, tonality, color scheme, emotion, and higher-order benefit.
Heading into 4Q2016, it looks like we'll have a busy fall and winter, collaborating with semiotic and qualitative partners around the world from Brazil to the UK, Thailand, Malaysia, and Indonesia. Fun!
***
WRITING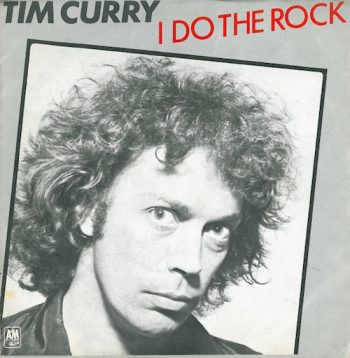 During 3Q2016, I contributed the following posts to HILOBROW.
PS: In her July 5th New York Times Magazine "First Words" column, which examined the notion of political "authenticity," Jennifer Szalai quoted my apparently seminal 1999 essay on that topic, from the "Fake Authenticity" issue of what Szalai described as "the semiotics zine (yes, really) Hermenaut."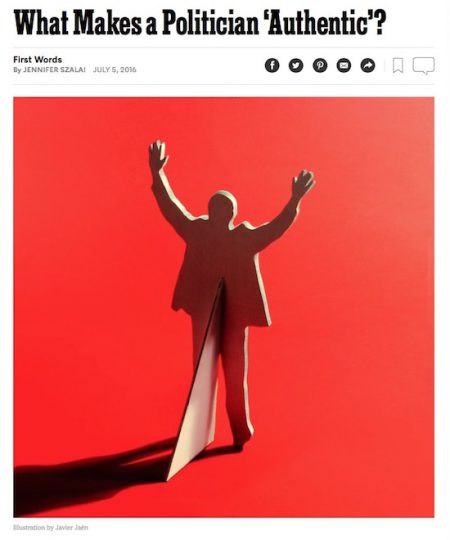 Excerpt from the NYTM essay:
Glenn was suggesting that the commodification of authenticity often involved "fetishizing people darker and/or poorer than ourselves." The search for authenticity becomes a way of "knowing" other people without really knowing them. In its most presumptuous and insidious form, we believe we have access to people's inner lives, that we know where they're coming from and what motivates them — when that knowledge is heavily filtered through a mishmash of our own projections, prejudices and how much they remind us of us.
Interested in reading the "Fake Authenticity" essay in its entirety? You can find it here.
***
HILOBROW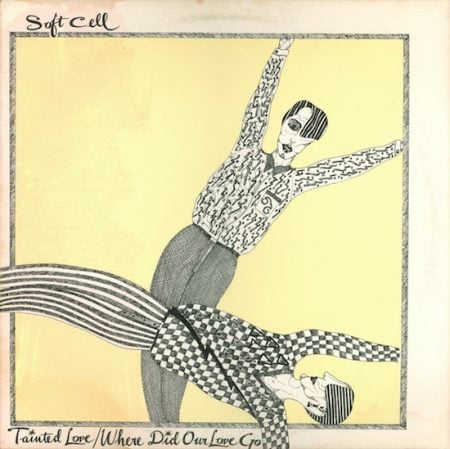 I'm the editor and publisher, here at HILOBROW. To see what we've been up to (in addition to the series listed above) during 3Q2016, please check out our HILOBROW 3Q2016 post.
In this post, I'll just mention two 3Q2016 series that I was thrilled to assign and edit.
During August, we published our latest ENTHUSIASM series. The QUIRK YOUR ENTHUSIASM series featured 25 posts, by 25 contributors, on the topic of our favorite New Wave songs from c. 1977–1982.

Each week, during 3Q2016, we continued to publish GROK MY ENTHUSIASM, a weekly series of enthusiastic posts contributed by a rotating cast of HILOBROW friends and regulars.
I'm very grateful to Lynn Peril, Tom Nealon, Annie Nocenti, Adam McGovern, James Parker, Joanne McNeil, Alix Lambert, Mark Kingwell, Jessamyn West, Luc Sante, Devin McKinney, Douglas Wolk, Mimi Lipson, John Hilgart, Gordon Dahlquist, Adrienne Crew, Colin Dickey, Erik Davis, Rob Wringham, Anthony Miller, Molly Sauter, Dan Fox, Alice Boone, John Holbo, Claire Lehmann, and other 3Q2016 HILOBROW contributors! And we offer a warm welcome to newcomers Molly Wright Steenson, Drew Daniel, Brandi Brown, and Anshuman Iddamsetty.
Here's what's coming up in 4Q2016, at HILOBROW.
***
UNBORED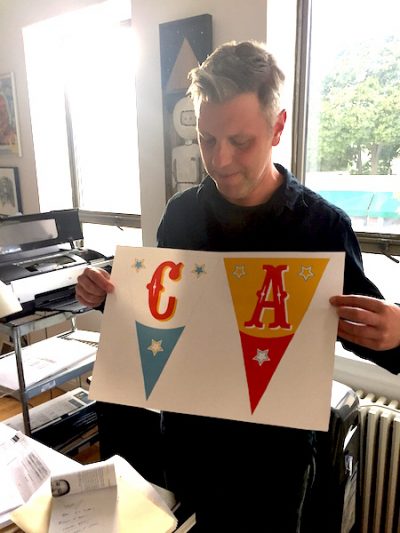 According to our publisher, Bloomsbury, we've sold a combined 75,000 copies of the three UNBORED books! Which is fun to hear. Also: UNBORED Adventure just won a Print Regional Design Annual award, the second award for the UNBORED project from Print magazine! However, these days our focus is not on books — but instead, activity kits.
During 3Q2016, members of the UNBORED team — Elizabeth Foy Larsen, Tony Leone, and yours truly, plus design assistant Cara Ciardelli and illustrator Mister Reusch — worked on developing two new activity kits, which the brainy activity kit company MindWare will debut at the New York Toy Fair in February. We've finalized the kits' contents and are now finishing up the instruction manuals (Josh and Elizabeth), and art-directing, designing, and illustrating the kits' packaging, manuals, and various printed components (Tony, Cara, Mister Reusch). Next up: Photo shoots, pack copy, catalog copy.
We can't reveal info about the new kits, just yet. (Nor can we discuss the craft kits that we've recently pitched to MindWare.) For now, let us just say that UNBORED's line of awesome activity kits, including UNBORED DISGUISES and UNBORED TREASURE HUNT, will soon become more awesome than we ever could have hoped.
For more information about the UNBORED project, please visit our website.
***
HERMENAUTIC CIRCLE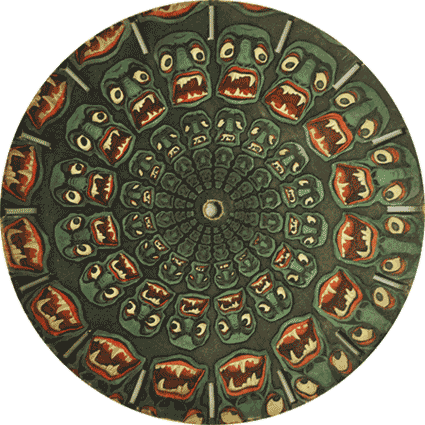 The Hermenautic Circle is a secretive society managed by yours truly. I'm not at liberty to discuss the HC, but you can read what may or may not be a parodic version of our history here.
***
TAKING IT EASY
In the taking it easy department…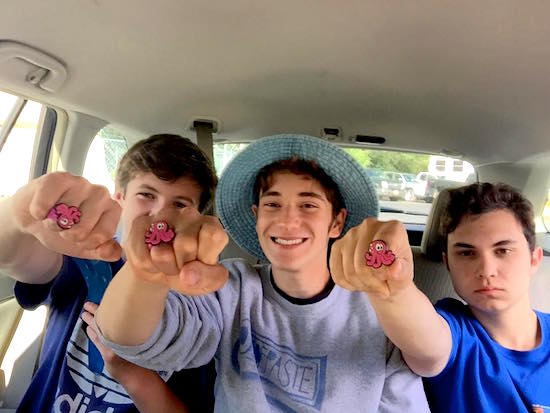 In July, Susan and I spent time on a farm in New Hampshire with Max and the DOOFPASTE crew. Susan and Max and I spent some time at the beach in Hull, Mass.; and Susan and I visited Westport, Mass., too. Max was a camp counselor at Tenacity, this summer; and Sam spent 40+ days exploring the Arctic National Wildlife Refuge's (Alaska) Hulahula valley area., with a YMCA group.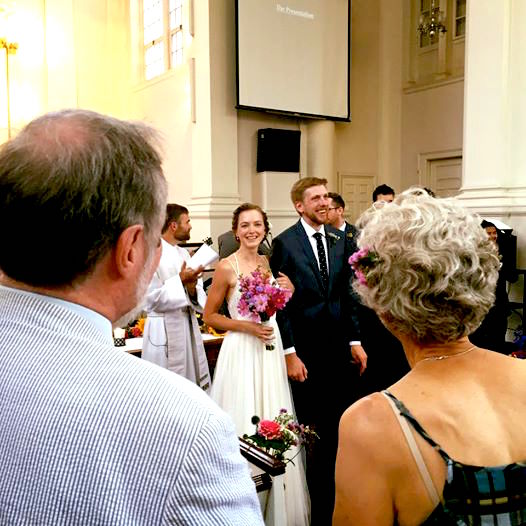 Also in July: The extended Glenn family gathered to celebrate my sister Elizabeth's wedding to Ryan, one of my favorite people. A joyous day!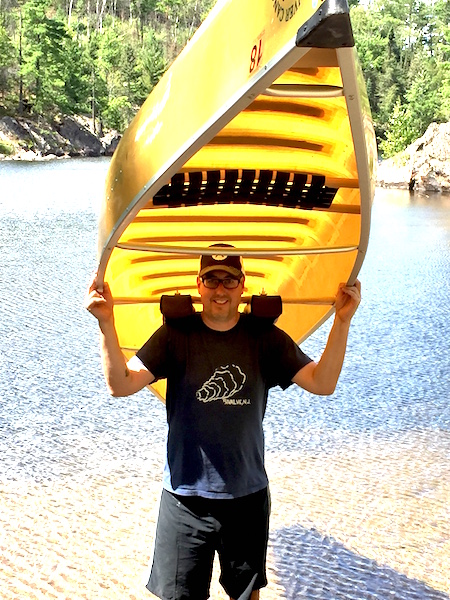 In August, Susan and I did a little canoeing and camping in Minnesota's Boundary Waters. We also spent time on the water with family and friends in Bethel, Maine, and Duxbury, Mass.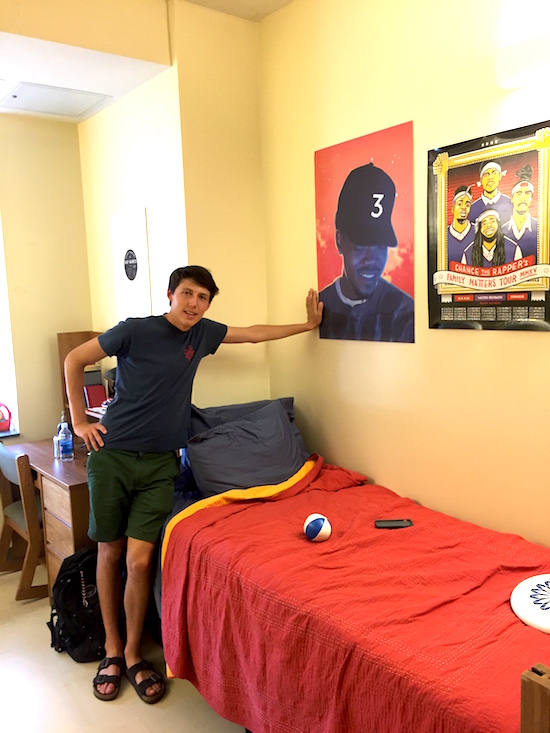 Also in August: Sam returned from Alaska, and headed to Bates College for his freshman year!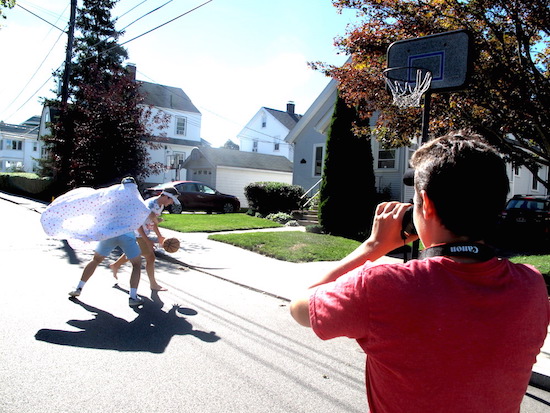 In September, it was back to business as usual around here.
***
MORE HYPOCRISY: 2010 | 2011 | 2012 | 2013 | 2014 | 2015 | 2016 | 2017 | 2018 | 2019 | 1Q2020 | 2Q2020 | 3Q2020 | 4Q2020 SNEAK PEEK.
On to 4Q2016!