18 Picaresques
By: Joshua Glenn
November 17, 2013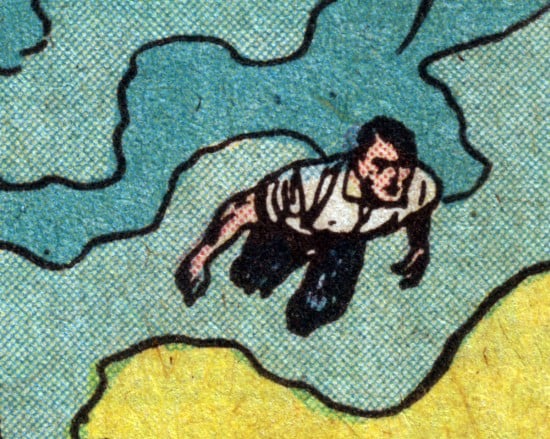 Recently, I compiled a list of two hundred of my favorite adventures published before the Eighties (1984–1993).
Four of the titles on that list are picaresque adventures. Also, via the following posts — Best 19th Century Adventure (1805–1903) | Best Nineteen-Oughts Adventure (1904–1913) | Best Nineteen-Teens Adventure (1914–1923) | Best Twenties Adventure (1924–1933) | Best Thirties Adventure (1934–1943) | Best Forties Adventure (1944–1953) | Best Fifties Adventure (1954–1963) | Best Sixties Adventure (1964–1973) | Best Seventies Adventure (1974–1983) — I listed another two hundred and fifty of my favorite adventures. Fourteen of the titles on those secondary lists are picaresques.
Thus — below, please find a list of eighteen of my favorite picaresque adventures — arranged not qualitatively (which would be impossible) but chronologically. The titles marked with an asterisk (*) are from my Top 200 Adventures list; the others are second-tier favorites.
PS: As I've written in a post about picaresques, the picaresque's protagonist is an individual seeking a passionate life not afforded by an enlightened, modern, rationalized social order. Free experimentation instead of following rules. The invisible prison in this case, then, is NARRATIVE itself. Humans make sense of random or complex multicausal experience by the imposition of story structures, which come to seen natural, eternal, and inevitable; the picaresque draws our attention to the constructed nature of such structures. The travels of the picaro are dreamlike, irreal.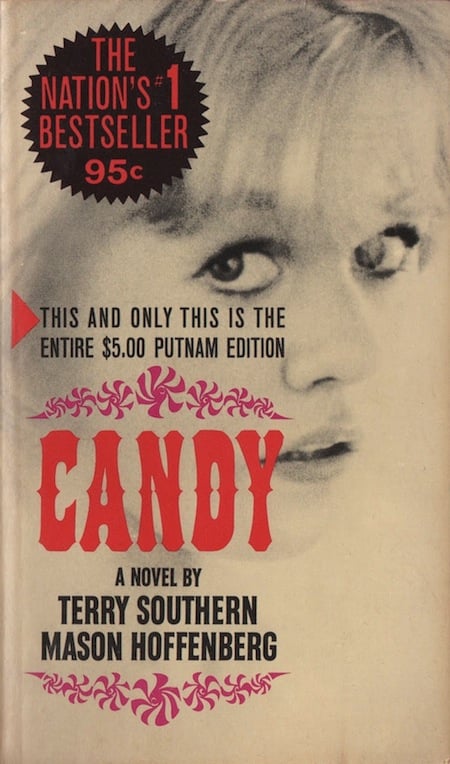 JOSH GLENN'S *BEST ADVENTURES* LISTS: BEST 250 ADVENTURES OF THE 20TH CENTURY | 100 BEST OUGHTS ADVENTURES | 100 BEST RADIUM AGE (PROTO-)SCI-FI ADVENTURES | 100 BEST TEENS ADVENTURES | 100 BEST TWENTIES ADVENTURES | 100 BEST THIRTIES ADVENTURES | 75 BEST GOLDEN AGE SCI-FI ADVENTURES | 100 BEST FORTIES ADVENTURES | 100 BEST FIFTIES ADVENTURES | 100 BEST SIXTIES ADVENTURES | 75 BEST NEW WAVE SCI FI ADVENTURES | 100 BEST SEVENTIES ADVENTURES | 100 BEST EIGHTIES ADVENTURES | 75 BEST DIAMOND AGE SCI-FI ADVENTURES | 100 BEST NINETIES ADVENTURES (in progress) | 1994 | 1995 | 1996 | 1997 | 1998 | 1999 | 2000 | 2001 | 2002 | 2003 | NOTES ON 21st-CENTURY ADVENTURES.
*
Why does my Top Adventures List project stop in 1983? Primarily because I figure that adventure fans already know which adventure novels from the Eighties, Nineties, and Twenty-Oughts are worth reading; I'm interested in directing attention to older, sometimes obscure or forgotten adventures. Also, I have friends who've published adventures since 1983 — I don't want these lists to be biased!
In chronological order, here is the list of my Top 18 Picaresques.
THE NINETEENTH CENTURY

* 1884–45. Mark Twain's Adventures of Huckleberry Finn — note that Twain, who scorned Walter Scott-type romances, uses the term "adventure" sardonically. He was poking holes in the prevailing sentimental and Romantic ethos of the literary establishment. Still, Twain's novel is a fun romp through the American South in its grotesquerie, and it offers authentic thrills along the way.

THE NINETEEN-OUGHTS (1904–1913)

1912/1927. Franz Kafka's Amerika. Sardonic inversion of an adventure.

THE TEENS (1914–1923)

* 1921. Ben Hecht's comical adventure Erik Dorn. Before he became the Hollywood screenwriter famous for Scarface, The Front Page, Some Like it Hot, and His Girl Friday, Hecht wrote a popular novel in which a cynical journalist abandons his wife (and mistress) for the excitement of revolutionary Europe! Call it an ironic homage to the genre.

1923. Jaroslav Hašek's comic adventure The Good Soldier Švejk. A sardonic inversion.

THE TWENTIES (1924–1933)

1930. S.J. Perelman's comical adventure Parlor, Bedlam and Bath. The misadventures of Charles Tattersall.

1930. Milt Gross's satirical Klondike adventure He Done Her Wrong. One of the first graphic novels; or, more precisely: a melodramatic silent movie in cartoon form. Ironic homage to the picaresque.
1933. Hervey Allen's historical adventure Anthony Adverse is a picaresque whose brooding protagonist travels the world, encountering historical (18th century) figures. His journey includes slave trading in Africa, running a plantation in New Orleans, and his imprisonment in Mexico.

THE FIFTIES (1954–1963)

1954. J.P. Donleavy's The Ginger Man is a kind of sardonic inversion of the picaresque. Donleavy's first novel, published in France by Olympia Press, helps define the archetype of the romantic rebel for the Fifties.
1955/1958. Vladimir Nabokov's Lolita is — at least in part — a picaresque. Not published in the US until 1958.

1957. Jack Kerouac's On the Road is a picaresque.
1958. Maxwell Kenton (pseudonym of Terry Southern) in collaboration with Mason Hoffenberg's Candy. A satirical sexual picaresque. Owes elements of its plotline to Voltaire's Candide.

THE SIXTIES (1964–1973)

* 1966. Richard Fariña's comical picaresque Been Down So Long It Looks Like Up to Me. The adventures of undergrad Gnossos Pappadoupoulis in the American West, in Cuba during the revolution, and at an upstate New York university. The author was a folksinger who died in a motorcycle accident two days after this first novel was published.
1967. Ishmael Reed's comical picaresque The Free-Lance Pallbearers. Bukka Doopeyduk searches for selfhood and ends up getting crucified beneath a giant ball of human excrement. The author's first novel.

1967–69. Hugo Pratt's Corto Maltese comic-strip adventure Ballad of the Salt Sea.
1960s/1980. John Kennedy Toole's A Confederacy of Dunces. Sardonic inversion of the picaresque; or perhaps of the meaningful-work-style Robinsonade. Written during the Sixties, published some years after the author's death by Walker Percy.

* 1972. Hunter S. Thompson's Fear and Loathing in Las Vegas. Subtitled A Savage Journey to the Heart of the American Dream, the novel is a sardonic inversion of the picaresque. Raoul Duke, a journalist who bears a striking resemblance to Thompson, and his attorney, Dr. Gonzo (based on Oscar Zeta Acosta), arrive in Las Vegas to report on a motorcycle race. Loaded to the gills with LSD, ether, cocaine, alcohol, mescaline, and cannabis, they destroy hotel rooms, wreck cars, experience visions in the desert, and comment on how the promise of the Sixties — not to mention the American dream — hasn't panned out.

THE SEVENTIES (1974–1983)

1976. J.P. Donleavy's The Destinies of Darcy Dancer. Sardonic inversion of a picaresque, set in Ireland.

1980. Erica Jong's satirical historical adventure Fanny. A sardonic inversion of the picaresque.
***
20 ADVENTURE THEMES AND MEMES: Index to All Adventure Lists | Introduction to Adventure Themes & Memes Series | Index to Entire Series | The Robinsonade (theme: DIY) | The Robinsonade (theme: Un-Alienated Work) | The Robinsonade (theme: Cozy Catastrophe) | The Argonautica (theme: All for One, One for All) | The Argonautica (theme: Crackerjacks) | The Argonautica (theme: Argonaut Folly) | The Argonautica (theme: Beautiful Losers) | The Treasure Hunt | The Frontier Epic | The Picaresque | The Avenger Drama (theme: Secret Identity) | The Avenger Drama (theme: Self-Liberation) | The Avenger Drama (theme: Reluctant Bad-Ass) | The Atavistic Epic | The Hide-And-Go-Seek Game (theme: Artful Dodger) | The Hide-And-Go-Seek Game (theme: Conspiracy Theory) | The Hide-And-Go-Seek Game (theme: Apophenia) | The Survival Epic | The Ruritanian Fantasy | The Escapade