George MacDonald Fraser
By: Robert Wringham
April 2, 2013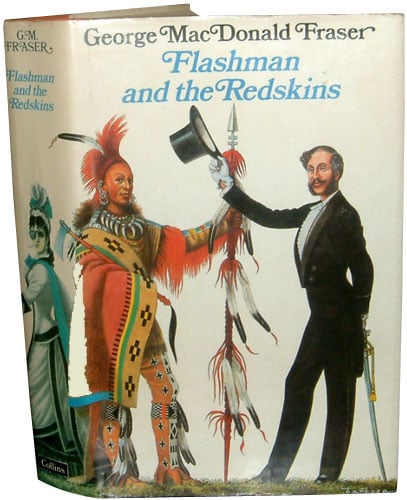 GEORGE MACDONALD FRASER (1925–2008) is one of the finest humour writers Britain ever produced, and though he's far from unrecognized in this regard he's been overshadowed by, for example, P.G. Wodehouse. He gave us the ultimate antihero in Sir Harry Paget Flashman. Self-serving, horny, cowardly and a glory-grabber, the character was borrowed from the pages of Thomas Hughes's classic schoolboy novel Tom Brown's School Days, but it was MacDonald Fraser who gave life to Harry over the course of twelve comic historical novels. In the pages of the Flashman Papers (1969–2005), Flash finds himself embroiled in some of history's major military campaigns — grapeshot and arrows searing past his cowering ears — and rubbing shoulders with some of history's (and fiction's) most eminent rascals, leaders, princesses and war criminals. The books are witty, honest and hysterical. They're also amazingly detailed: the result is a view of a familiar past through a new, rodent-level, perspective. Through MacDonald Fraser and Flashman we learn that there's a certain nobility in scarpering — i.e., choosing flight over fight. "That's what you young chaps have to remember," Flash says at one point, "When you run, run. Full speed. Don't dither or dally even for an instant. Let terror have his way, for he's the best friend you've got."
***
PS: Fraser is listed among HiLobrow editor Joshua Glenn's Favorite Scottish Adventure Novelists.
On his or her birthday, HiLobrow irregularly pays tribute to one of our high-, low-, no-, or hilobrow heroes. Also born this date: Crystal Skillman, Kenneth Tynan, Marvin Gaye, Serge Gainsbourg, Maria Sibylla Merian.
READ MORE about members of the Postmodernist Generation (1924-33).