Leroy Sievers
By: Alix Lambert
June 16, 2012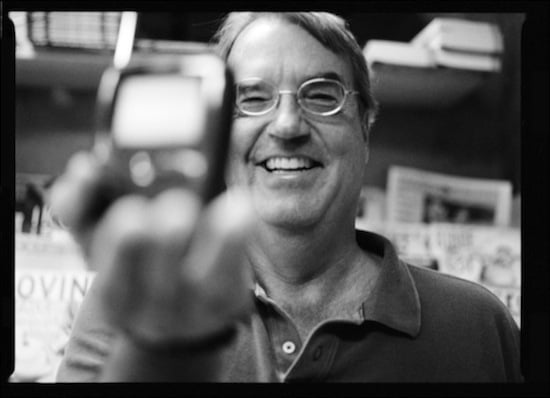 As a war correspondent and executive producer for Nightline with Ted Koppel, my dear friend and mentor LEROY SIEVERS (1955–2008) was a huge presence in television news, winning 12 national news Emmy Awards and two Peabody Awards. In 2003, Sievers and Koppel were embedded with the Third Infantry Division, which fought its way from Kuwait to Baghdad. He was an instrumental force behind the controversial Nightline episode "The Fallen," during which Koppel read the names and showed the pictures of American men and women who had been killed in combat in Iraq. Sievers also covered the genocide in Rwanda, which would come to haunt him for the rest of his life.
Monsters exist. I know. I've met them. They are commanders of the Rwandan Hutu militia, the FDLR. Some of them took part in the Rwandan genocide in 1994, then drove their people into Congo. I covered that exodus and watched tens of thousands of people die before my eyes. There were bodies everywhere — young, old, children sitting next to the bodies of their parents, not understanding what was happening. They, too, would be dead within hours.
In 2005, I interviewed Sievers about the changing landscape of the news. "Someone said to me once that people want to go to bed happy and [Nightline] didn't let them. My response to that was it's not necessarily a happy world. Wish it was, but it's not. We need to talk about this stuff." The following year, Sievers was diagnosed with colon cancer. He started My Cancer, an NPR blog and podcast that brought together a supportive community of people dealing with the disease. Sievers died from cancer in 2008.
***
On his or her birthday, HiLobrow irregularly pays tribute to one of our high-, low-, no-, or hilobrow heroes. Also born this date: Stan Laurel and Barbara McClintock.
READ MORE about members of the Original Generation X (1954–1963).