Dagmar Krause
By: Lynn Peril
June 4, 2011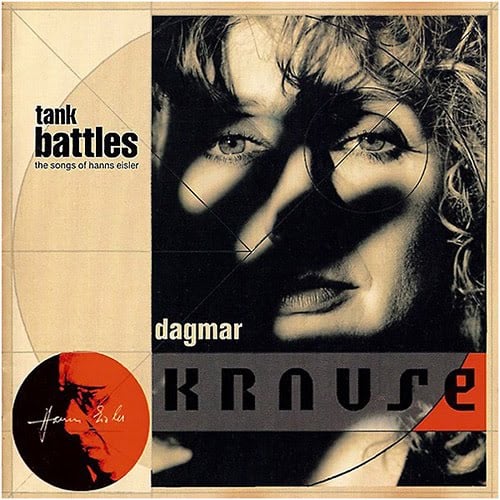 Operatic, sweetly melodic, or devastatingly atonal as demanded by the occasion, DAGMAR KRAUSE's (born 1950) voice is not for everyone. For those — like me — who love her, Krause's work can be almost unbearably emotive. Whether fronting Slapp Happy, Henry Cow, or Art Bears (the three bands shared an incestuous web of personnel, though none survived long without Krause's pipes up front) or working with a host of other art rockers in the 1970s and '80s, or during her solo career singing the songs of Brecht, Weill, and Eisler, I think no other vocalist has reduced me to tears quite as often. Put Slapp Happy/Henry Cow's "Riding Tigers" on the virtual turntable, and I become a lachrymose puddle. (If Krause ever sang "Puff the Magic Dragon," another in my personal canon of instant weepers, I'd probably keel over dead on the spot.) Her idiosyncratic style also means that her renditions of such perennials as "Surabaya Johnny" and "Mack the Knife" sound disconcertingly raw, as behooves their Weimar-era roots. Most recently, Krause has been involved with Comicoperando, a tribute to the music of Robert Wyatt. My hankie's at the ready.
***
On his or her birthday, HiLobrow irregularly pays tribute to one of our high-, low-, no-, or hilobrow heroes. Also born this date: Bruce Dern and Wendy Pini.
READ MORE about members of the Blank Generation (1944-53).