Samantha Morton
By: Alix Lambert
May 13, 2011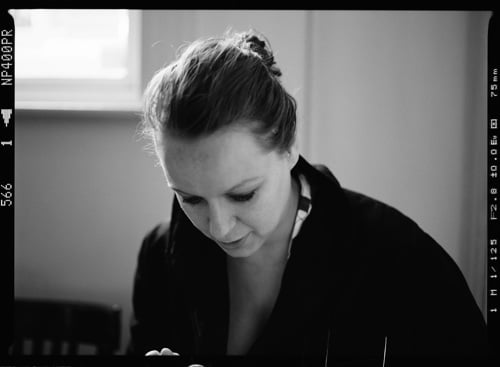 ***
SAMANTHA MORTON (born 1977) is best known in America for her roles in films like Minority Report, Jesus' Son, and In America. But it was her role as a child prostitute in a British TV series that originally catapulted her into the public eye; and her own difficult childhood became public fodder. She once told me: "I think childhood and adolescence is tricky for most people. Mine was dysfunctional. I was in care and in children's homes and I had a tough time being homeless and living on the streets. When I was sixteen I was in a popular TV series called Band of Gold. I played a very young prostitute from a very middle-class family. It was based on a true story. Her dad had been raping her since the age of four. When it came on the telly I was only seventeen and was still a ward of the court. I felt I should have been protected from the press. So Band of Gold, which really opened up so many doors in the sense of having my own wage, my own flat, and feeling proud of my achievements — all of a sudden had a really negative side, because of the British press. A while later I even gave up acting for a bit because I found that I didn't have the family or financial support to keep fighting the papers." Luckily for her audience, Morton did return to acting. She persevered, and has brought us numerous and various characters with a depth and sensitivity that were no doubt come by honestly.
On his or her birthday, HiLobrow irregularly pays tribute to one of our high-, low-, no-, or hilobrow heroes. Also born this date: Bea Arthur and Bruce Chatwin.
READ MORE about members of the Revivalist generation (1974-83).