AFROFUTURISM (1)
By: Adrienne Crew
February 7, 2019
We are pleased to present a 10-part series exploring the aesthetics and visual rhetoric of Afrofuturism, by HILOBROW friend Adrienne Crew — who previously brought us an exploration of P-Funk's Afrofuturism.
*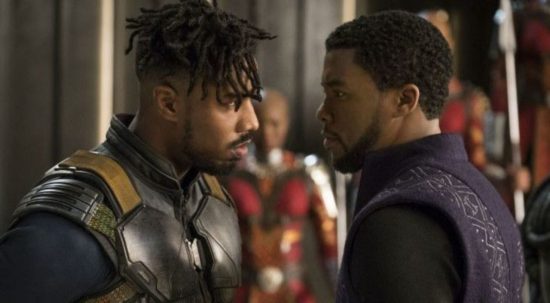 HAIR POLITICS
Ryan Coogler's 2018 movie Black Panther fascinates me. It's rare for a piece of corporate entertainment to resonate so powerfully with themes important to African and African-American communities. I grew excited, watching a superhero film touch on Post Traumatic Slave Syndrome, the politics of radicalism, and the resentments of the African diaspora. Black Panther celebrates African aesthetics, language, and cultural traditions with a vibrant shot of Afrofuturism. I loved how lavish production design, costumes, and hair and makeup combined to make Wakanda real. I admired how the film managed to be both fubu and universal.
Some will say that the film's success was tied to its visual design. Others may insist that the nuanced villain made it compelling. From my perspective, though, this film scored with viewers primarily because it got black hair politics right.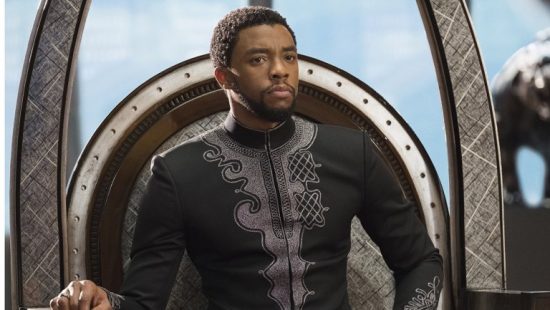 T'Challa (Chadwick Boseman) rocked a trim Afro — as did his beloved, Nakia (Lupita Nyong'o). His mother, Queen Ramonda (Angela Bassett), sported white dreadlocks while her daughter, Shuri (Letitia Wright), favored long braids. For a science-fiction fantasy, the hair styles were remarkably conservative… until Erik Killmonger (Michael B. Jordan) showed up sporting a shaved coif sprouting dreads dangling over his brow. He looked like a really buff quail. His hairstyle communicates his inner conflict: Can he embrace Wakanda and quiet his defiant heart?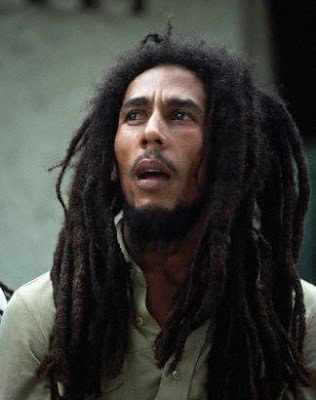 Dreads are a touchy subject. Mainstream corporate America has not fully embraced the hairstyle and in many cultures, locks are reserved for spiritual practitioners. Rastafarian devotees wear dreads as a covenant with their deity and as a sign of their outsider status. Reggae enthusiasts appropriated the hairstyle in the '80s and Hollywood noticed.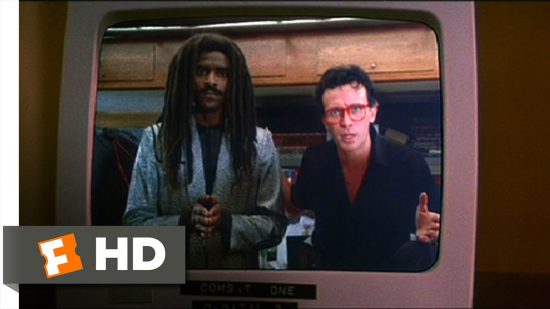 Dreads have played a fascinating role in the aesthetics of contemporary sci-fi movies. In Eighties films, black men with dreadlocks usually represented the extraterrestrial. In 1984, both the Black Lectroid emissary from Planet 10 (John Parker, played by Carl Lumbly) in W.D. Richter's The Adventures of Buckaroo Banzai across the 8th Dimension and "The Brother" (an alien who turns out to be an escaped slave; played by Joe Morton) in John Sayles's The Brother from Another Planet sport dreadlocks.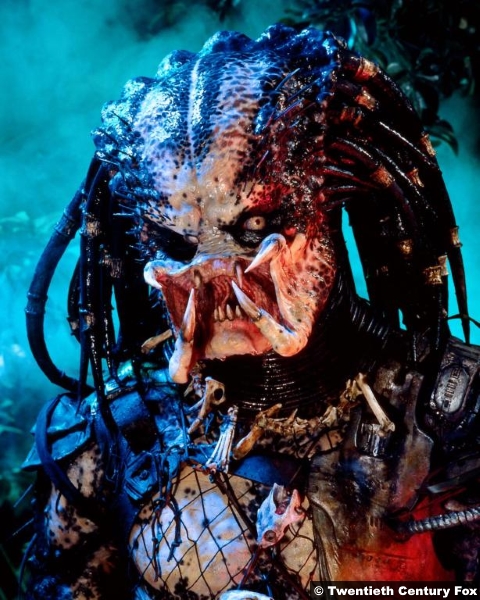 In John McTiernan's Predator (1987), meanwhile, the eponymous monster (played by Kevin Peter Hall) wears his hair in locks — an African hairstyle in which hair is coiled or twisted into rope-like strands. Locks are associated with warriors, in African culture, while dreads — which are more unkempt — communicate a memory of Jamaican resistance and emancipation from the slave trade.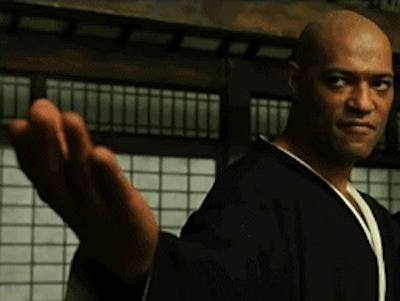 By 1999, dreadlocks had all but vanished from black characters in science fiction movies. Both Laurence Fishburne's character Morpheus, in the Wachowskis' The Matrix, and Samuel L. Jackson's Mace Windu, in George Lucas's The Phantom Menace, featured shaved heads, in 1999 — a look which mimicked the style of influencers like Michael Jordan and other athletes, and which signified the bad-ass outlier. (White sci-fi villains, like John Travolta's character in 2000's Battlefield Earth, or the Twins in 2003's The Matrix Reloaded, are another story.) Aliens, meanwhile, in movies since Barry Sonnenfeld's Men in Black (1997) through, say, Denis Villeneuve's Arrival (2016), don't sport dreadlocks, any longer — but tentacles instead.
Dreadlocks, today, have become as American as apple pie; they are no longer a signifier of the alien other. Indeed, one of the heroes of Walking Dead wears long locks. (I always wonder how zombie slayer Michonne, played by Danai Gurira, tends her high maintenance 'do in the wild. Going "natural" is not simple.) Ronon Dex, a heroic character played by Jason Momoa in Stargate Atlantis (2004–2009), also sports dreads.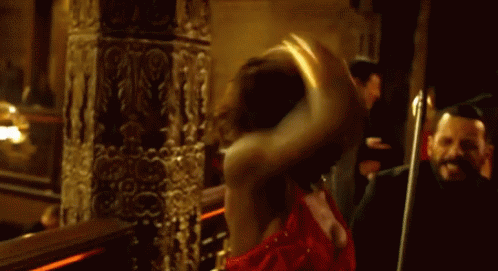 Dreads and other rebellious hair fashions added depth to Black Panther's characters. Killmonger kept his dreads long after achieving his goal. The movie also communicates the politics of hair in a cheeky manner: On undercover assignment in South Korea, T'Challa's chief bodyguard, Okoye (Danai Gurira), grumbles about a hairpiece covering her naturally bald head. Back in Wakanda, Okoye rejoins her team of bald headed female bodyguards, the Dora Milaje. Their look is uniquely feminine and masculine, echoing Grace Jones at her tough-sexy best.
Thank you, Black Panther, for getting it so right.
*
AFROFUTURISM: INTRODUCTION | HAIR POLITICS | BODY HORROR | TIME TRAVEL | SWEET CHARIOTS | ALIEN NATION | A WAY OUT OF NO WAY | ROBOT LIBERATION | ADAPTATION & HYBRIDISM | STARSEEDS | BLACK UTOPIA. ALSO SEE: P-FUNK AFROFUTURISM | SAMUEL R. DELANY | OCTAVIA E. BUTLER | W.E.B. DUBOIS'S "THE COMET".