AFROFUTURISM (INTRO)
By: Adrienne Crew
February 1, 2019
We are pleased to present a 10-part series exploring the aesthetics and visual rhetoric of Afrofuturism, by HILOBROW friend Adrienne Crew — who previously brought us an exploration of P-Funk's Afrofuturism.
AFROFUTURISM: INTRODUCTION | HAIR POLITICS | BODY HORROR | TIME TRAVEL | SWEET CHARIOTS | ALIEN NATION | A WAY OUT OF NO WAY | ROBOT LIBERATION | ADAPTATION & HYBRIDISM | STARSEEDS | BLACK UTOPIA. ALSO SEE: P-FUNK AFROFUTURISM | SAMUEL R. DELANY | OCTAVIA E. BUTLER | W.E.B. DUBOIS'S "THE COMET".
*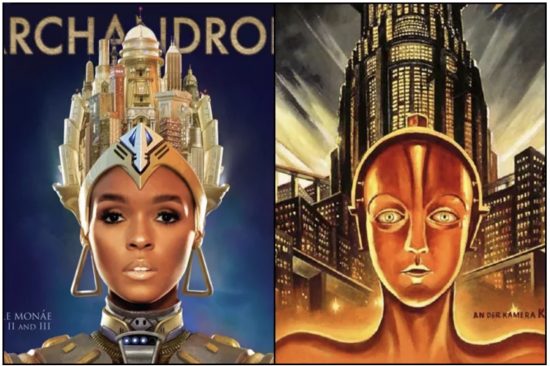 AFROFUTURISM
In 2018, movies and shows with Afrofuturistic themes and style dominated our screens: Marvel's Black Panther broke box office records and inspired an upsurge in Afrocentric fashion and style. People were so taken with the world of Wakanda that over three thousand fans converged in Chicago for Wakandacon last July — to immerse themselves in Afrofuturism role playing and group discussions. An Afro-absurdist comedy, Sorry to Bother You, followed in the summer. HBO released the sketch comedy Random Acts of Flyness in the fall.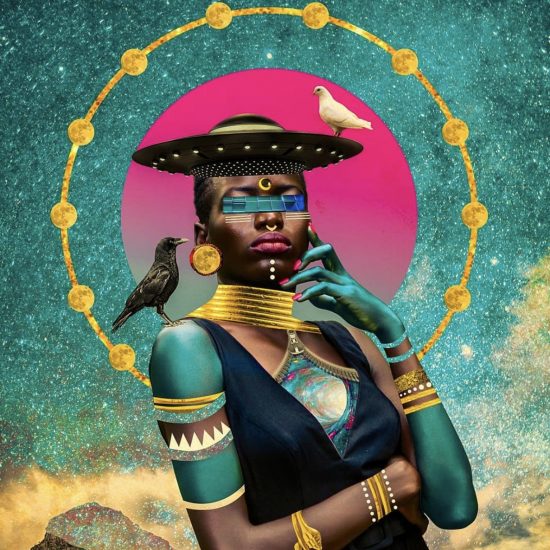 People are enthusiastic for Afrofuturism in a way that we haven't seen since the heyday of P-Funk. Yet what exactly is Afrofuturism? The term covers a multitude of meanings: it's a lifestyle, an aesthetic, a philosophy, an offshoot of sci-fi and fantasy culture. Ingrid LaFleur, an art curator and Afrofuturist, defines it as "a way of imagining possible futures [often through technology] through a black cultural lens."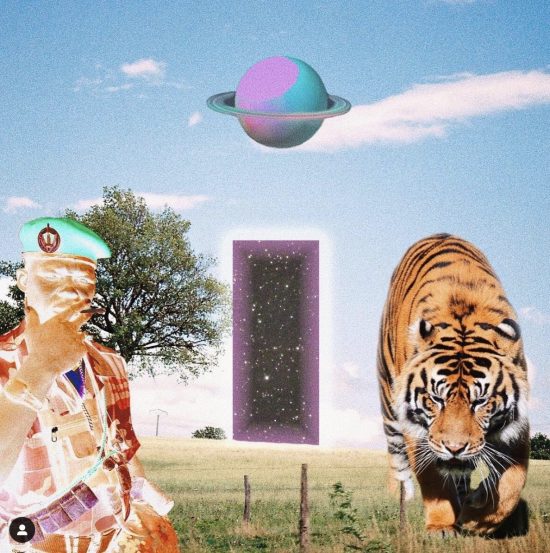 Afrofuturism is more than just a sci-fi movie or TV show featuring a black character or two; it involves specific elements or tropes that signify the black experience and racial aspiration. In her essay "The Blues Tragicomic," Qiana Whitted likens Afrofuturism to the blues in the way that it is a method for coping with racial trauma. This series of posts will take a look at Afrofuturistic tropes that have evolved over time — and how to understand what they really mean.