AFROFUTURISM (2)
By: Adrienne Crew
February 16, 2019
We are pleased to present a 10-part series exploring the aesthetics and visual rhetoric of Afrofuturism, by HILOBROW friend Adrienne Crew — who previously brought us an exploration of P-Funk's Afrofuturism.
*
BODY HORROR
Boots Riley's 2018 movie Sorry to Bother You — described by Riley as "an absurdist dark comedy with magical realism and science fiction, inspired by the world of telemarketing" — surprised me. I didn't know much about it when a friend persuaded me to attend a screening. For a trippy movie, it contains a healthy dose of body horror and lynching metaphors. An African-American version of Being John Malkovich, the film follows the story of telemarketer Cassius Green (Lakeith Stanfield), who finds success unknowingly selling the services of corporate peons.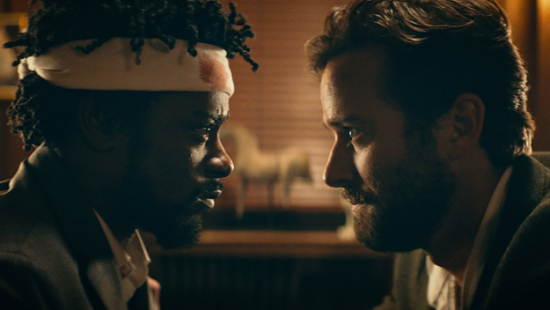 Steve Lift, the firm's cocaine-snorting CEO, offers Cassius an irresistible deal that ends with the discovery that Lift has (spoiler alert) developed a serum to transform his employees into extremely well-endowed human-horse hybrids.

I loved how Sorry to Bother You switched from a Putney Swope-esque capitalist critique into The Island of Dr. Moreau mode without warning. Commingling genres is a common Afrofuturistic trick; it manifests the double consciousness that most African-Americans juggle in their heads.
The film's absurdist premise is not, in fact, all that far-fetched. Somatic trauma is a feature of Afrofuturism, which often address how the poisonous past of slavery and the Jim Crow era continue to haunt the present. The US media continues to be obsessed with mutilated black bodies — whether twisted by lynching, mangled by police bullets, or crushed in prison riots. But the most horrific cases involve medical experimentation: black and brown bodies are often subject to untested drugs and procedures.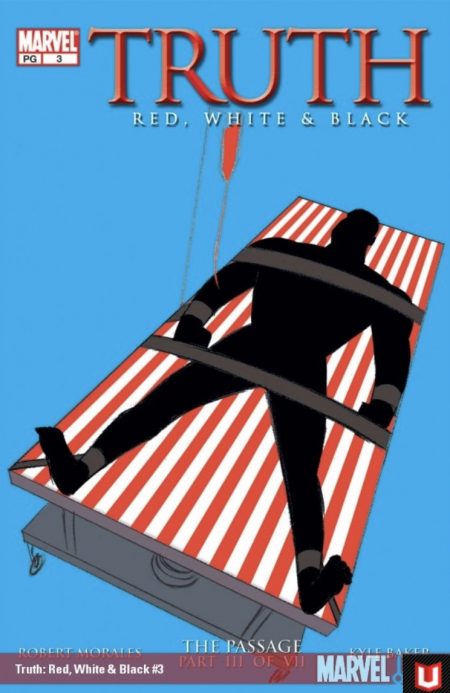 Cassius's plight echoes a narrative explored in Marvel's 2012 comic book limited series "Truth: Red, White & Black," in which writer Robert Morales and artist Kyle Baker examine the untold history of the Captain America Super Soldier program. Marvel Comics readers have long known that Abraham Erskine, a German scientist, created the Super-Soldier Serum for Hitler, before fleeing to the USA, where — under the codename Dr. Reinstein — he used it on Steve Rogers shortly before being assassinated by HYDRA. Here, however, we discover that Dr. Reinstein perfected the Super-Soldier Serum by testing it on a trio of black American soldiers.
Absurd? Morales and Baker crafted their story to parallel the real-world Tuskegee Syphilis Study — in which, over the course of forty years, the U.S. Public Health Service conducted an experiment on 399 black men in the late stages of syphilis, without their knowledge, by not offering an available cure for the disease.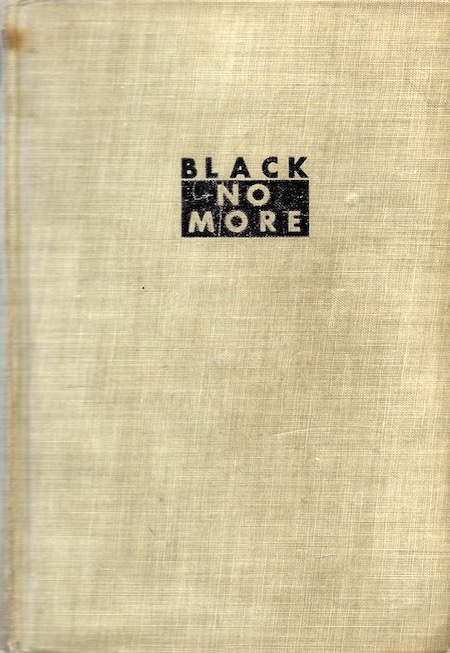 Unethical medical intervention has been used as a narrative device since the early days of African American speculative fiction. In 1931, African American author, journalist, and social commentator George Schuyler published Black No More: Being an Account of the Strange and Wonderful Workings of Science in the Land of the Free, AD 1933-1940, a Radium Age sci-fi satire in which an African American scientist invents a process that turns black skin white. As America "whitens," it becomes increasingly apparent that racial segregation in the South was always a means of maintaining elite white economic and social status.
Considered one of the first Afrofuturist texts, Black No More ends with the ironic spectacle of two white racists who, having crash-landed in Mississippi and misguidedly donned blackface, are horribly mutilated and burned alive by a mob of whites looking for black victims.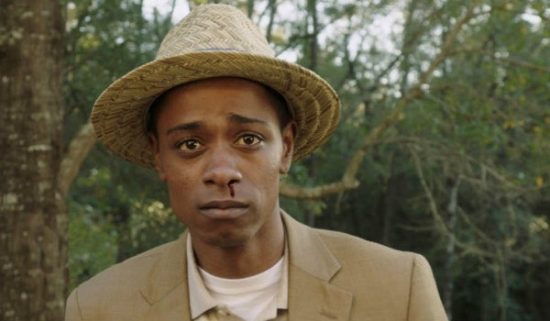 The consumption of black bodies is not new — it's the reality of descendants of slaves. On-screen and off, the trope reminds us that the slave trade sustains this country's wealth. Jordan Peele's 2017 hit, Get Out, which also features Lakeith Stanfield, is the latest iteration of the trope — which started with D.W. Griffith's The Birth of a Nation (1915), and was used to devastating effect at the end of George A. Romero's Night of the Living Dead (1968).
In a rare twist, Sorry to Bother You reveals how racism and capitalism are bound together. The film ends with the hero celebrating the liberation of all of his peers by pointedly indicting capitalism as the source of their oppression. That is truly Afrofuturistic.
***
AFROFUTURISM: INTRODUCTION | HAIR POLITICS | BODY HORROR | TIME TRAVEL | SWEET CHARIOTS | ALIEN NATION | A WAY OUT OF NO WAY | ROBOT LIBERATION | ADAPTATION & HYBRIDISM | STARSEEDS | BLACK UTOPIA. ALSO SEE: P-FUNK AFROFUTURISM | SAMUEL R. DELANY | OCTAVIA E. BUTLER | W.E.B. DUBOIS'S "THE COMET".