The Cloud of Unknowing
By: HILOBROW
January 14, 2014
Good news! In May, HiLobrow friend and contributor Mimi Lipson will publish her first story collection. The Cloud of Unknowing (Yeti Publishing) is a great book. Pre-order it now!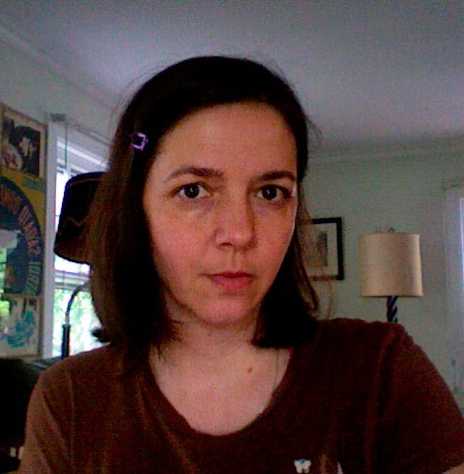 Check out the collection's title story, which first appeared in BOMB Magazine. Also read Mimi's story "Moscow, 1968," from Witness; and "Mothra," which appeared in The Brooklyn Rail. "Funny, tough, and heartbreaking — often all at once — Mimi Lipson's debut collection is a grand tour of bars, diners, bus stations, dog parks, hardcore clubs, vacant lots, and other places that draw people whose inner lives are richer than their wallets," according to the publisher.
HILOBROW has been a fan of Mimi's writing for years — since her 1990s contributions to Josh Glenn's zine Luvboat Earth, to be precise. More recently, Josh published Mimi's story "Halston Mug" in the Significant Objects collection.
Here's HILOBROW's Guide to Mimi's Saints: Bea Arthur | James Mason | Jonathan Richman | Tori Spelling | Studs Terkel | Joey Ramone | Bruce Dern | Shirley Muldowney | Don Marquis | Preston Sturges | Divine | Redd Foxx | Frederick Wiseman | Jack Benny | Russ Meyer | Vincent Gallo | Johnny Thunders | Ronnie Spector | Roger Corman | Shelley Winters | George and Mike Kuchar | George Jones | John Waters | Noam Chomsky | Jim Jarmusch.
Stay tuned! In May we'll remind you to pick up a copy of The Cloud of Unknowing. You'll thank us…