Russ Meyer
By: Mimi Lipson
March 21, 2010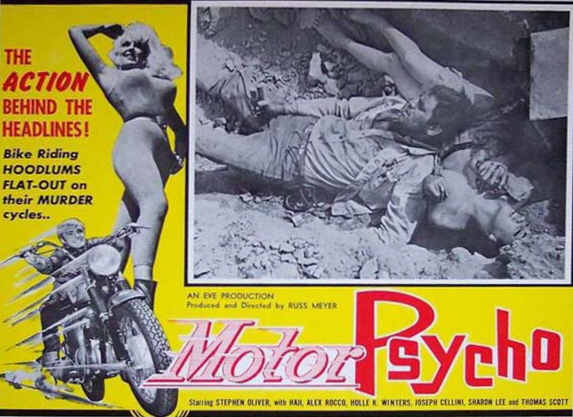 Let us begin with the uncontroversial premise that filmmaker RUSS MEYER (1922–2004), who gave us an astonishing string of sexploitation films in the sixties and seventies, was at least as much auteur as pornographer. "Welcome to violence," intones the narrator in the opening scene of his gothic masterpiece, Faster Pussycat! Kill! Kill!, followed by a steeply raked view of three voracious go-go dancers. The cinematography, the moralizing industrial voiceover, the evocation of libidinous rage — these are enough to instantly place the sequence in Meyer's oeuvre. (Look for the same worm's-eye view of Erica Gavin teasing a fish in Vixen!, or for that matter, in any of his trailers.) Meyer, who directed, produced, shot, edited, in many cases wrote or co-wrote, and, furthermore, financed his own films, occupied a peculiar corner of golden-age American independent cinema, set apart from contemporaries like Cassavetes and Ashby and Altman not because he was a smut peddler but because he was, ultimately, not part of the counterculture. His cartoon-like dreamscapes are neither hip nor square, aimed as much at truck drivers as college students. And the acting is usually better than anything in a Monte Hellman film.
***
READ MORE about the New Gods Generation.
Each day, HILOBROW pays tribute to one of our favorite high-, low-, no-, or hilobrow heroes on that person's birthday. Click here for more HiLo Hero shout-outs. To get HiLo Heroes updates via Facebook, click here.