Shelley Winters
By: Mimi Lipson
August 18, 2011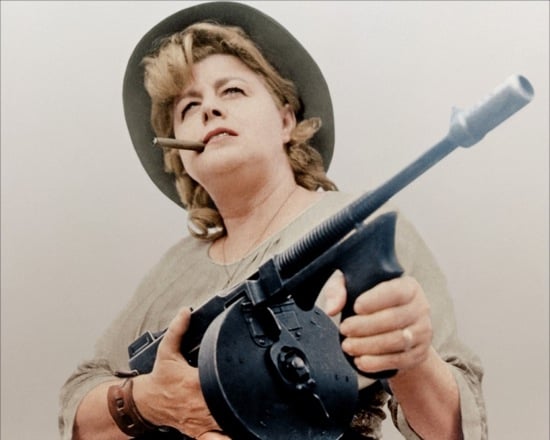 When Harry Cohn dropped SHELLEY WINTERS (1920-2006) from her first studio contract at Columbia Pictures, he gave her some words of advice: go home. "If you stay out here, you'll have a few years as a leading character actress, and then you'll end up on a hill with your Oscars." She stayed. She taught her roommate Marilyn Monroe how to smile with her lips fetchingly parted, and they followed the same career path for a while: bombshells with comedy chops, students of the Method. But on screen, at least, Winters took her vulnerability to a darker, braver, less attractive place. With her needling voice and overripe gaze, she particularly excelled at rapacious clingers, albatrosses, and bad mothers. A Place in the Sun, Night of the Hunter, A Patch of Blue, Lolita, and above all, the astonishing Bloody Mama were just a few of the highlights. Harry Cohn didn't see it coming: the golden age of the character actor, an era in which Shelley Winters was a marquee name.
The year is 1997. Celine Dion is queen of the airwaves, and all the world is abuzz about Titanic. A cranky dissenter goes to her neighborhood video store and rents The Poseidon Adventure. To hell with Kate Winslet and Leonardo DiCaprio. Back in 1972, they didn't need faces; they had voices.
***
On his or her birthday, HiLobrow irregularly pays tribute to one of our high-, low-, no-, or hilobrow heroes. Also born this date: Roman Polanski.
READ MORE about members of the New Gods Generation (1914-23).