20 War & Ruritanian Adventures
By: Joshua Glenn
November 21, 2013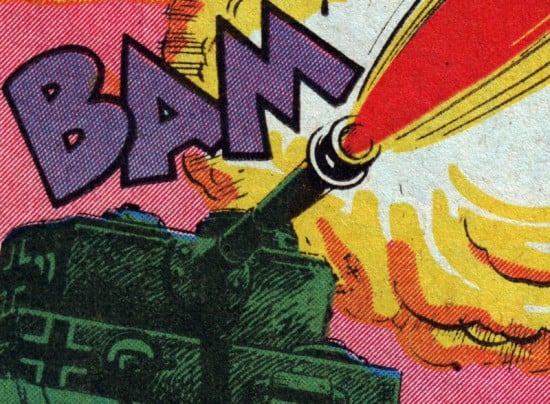 Recently, I compiled a list of two hundred of my favorite adventures published before the Eighties (1984–1993).
Seven of the titles on that list are war adventures; and two are Ruritanian adventures. Also, via the following posts — Best 19th Century Adventure (1805–1903) | Best Nineteen-Oughts Adventure (1904–1913) | Best Nineteen-Teens Adventure (1914–1923) | Best Twenties Adventure (1924–1933) | Best Thirties Adventure (1934–1943) | Best Forties Adventure (1944–1953) | Best Fifties Adventure (1954–1963) | Best Sixties Adventure (1964–1973) | Best Seventies Adventure (1974–1983) — I listed another two hundred and fifty of my favorite adventures. Eight of the titles on those secondary lists are war adventures; and three are Ruritanian adventures.
Thus — below, please find a list of twenty of my favorite war and Ruritanian adventures — arranged not qualitatively (which would be impossible) but chronologically. The titles marked with an asterisk (*) are from my Top 200 Adventures list; the others are second-tier favorites.
As I noted in an earlier post, Ruritanian fantasies are adventures set in a locale where modernization hasn't taken place. An adventurer from the modern world stumbles into this old-fashioned society… and a tale of high romance and intrigue is launched. The themes of honor, loyalty, and love predominate in Ruritanian Fantasies. The invisible prison, in such stories, is UNROMANCE, a world lacking knightly values and actions. For the list below, I've paired Ruritanian fantasies with war adventures — which, whether idealistically or sardonically, tend to contrast the warrior's old-fashioned virtues with ours. The warrior is the protagonist, often, of a reverse-Ruritanian fantasy; he's stumbled out of an un-modern milieu into a world where his courage, honor, loyalty, and so forth make him a victim. Ironically, that modern world — in the post-WWI adventures listed here — is often war itself.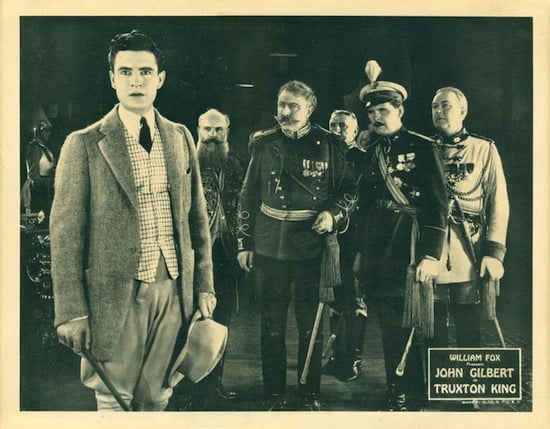 JOSH GLENN'S *BEST ADVENTURES* LISTS: BEST 250 ADVENTURES OF THE 20TH CENTURY | 100 BEST OUGHTS ADVENTURES | 100 BEST RADIUM AGE (PROTO-)SCI-FI ADVENTURES | 100 BEST TEENS ADVENTURES | 100 BEST TWENTIES ADVENTURES | 100 BEST THIRTIES ADVENTURES | 75 BEST GOLDEN AGE SCI-FI ADVENTURES | 100 BEST FORTIES ADVENTURES | 100 BEST FIFTIES ADVENTURES | 100 BEST SIXTIES ADVENTURES | 75 BEST NEW WAVE SCI FI ADVENTURES | 100 BEST SEVENTIES ADVENTURES | 100 BEST EIGHTIES ADVENTURES | 75 BEST DIAMOND AGE SCI-FI ADVENTURES | 100 BEST NINETIES ADVENTURES (in progress) | 1994 | 1995 | 1996 | 1997 | 1998 | 1999 | 2000 | 2001 | 2002 | 2003 | NOTES ON 21st-CENTURY ADVENTURES.
*
Why does my Top Adventures List project stop in 1983? Primarily because I figure that adventure fans already know which adventure novels from the Eighties, Nineties, and Twenty-Oughts are worth reading; I'm interested in directing attention to older, sometimes obscure or forgotten adventures. Also, I have friends who've published adventures since 1983 — I don't want these lists to be biased!
In chronological order, here is the list of my Top 20 War & Ruritanian Adventures.
THE NINETEENTH CENTURY

* 1894. Anthony Hope's swashbuckling adventure The Prisoner of Zenda, which takes place in the fictional central European country of Ruritania, and which concerns a political decoy restoring the rightful king to the throne, was so influential that its genre is now called Ruritanian. Perhaps the first political thriller.

THE NINETEEN-OUGHTS (1904–1913)

1904. George Barr McCutcheon's Graustarkian adventure Beverly of Graustark.
* 1909. P.G. Wodehouse's comic adventure Mike, in which readers first meet the monocled, dandyish adventurer and idler Psmith (the "p" is silent, as in pshrimp). Here, he is a schoolboy who — having recently been expelled from Eton — helps the titular protagonist succeed in various boarding-school capers and escapades. Wodehouse's adventures are crypto-Ruritanian — in them, we find a modern, wised-up, urban sophisticate making a fool of himself, heroically, in a hidebound, traditional social order (be it Blandings Castle or boarding school).

1909. George Barr McCutcheon's Graustarkian adventure Truxton King: A Story of Graustark (1909). A sentimental favorite, because I read it when I was about 13, one summer in Maine.

THE TEENS (1914–1923)

1920. William Aubrey Darlington's comic adventure Alf's Button. A soldier in the British Army comes across a magic button which summons a genie to grant his wishes.

1920. John Dos Passos's WWI novel One Man's Initiation — 1917. Not an adventure novel, because Dos Passos's project was one of de-glamorization. But an exciting story drawing upon the author's experiences as a member of the French ambulance service.
* 1921. John Dos Passos's WWI adventure Three Soldiers, in which an Italian American, an Indiana farm boy, and a Harvard graduate become disillusioned in different ways. According to H.L. Mencken: "At one blast it disposed of oceans of romance and blather. It changed the whole tone of American opinion about the war; it even changed the recollections of actual veterans of the war." Very un-romantic, but a terrific read.

THE TWENTIES (1924–1933)

* 1929. Ernest Hemingway's hardboiled WWI adventure A Farewell to Arms. "I was always embarrassed by the words sacred, glorious, and sacrifice and the expression in vain… I had seen nothing sacred, and the things that were glorious had no glory and the sacrifices were like the stockyards at Chicago if nothing was done with the meat except to bury it…" The section on the Caporetto retreat is one of the greatest fictional depictions of warfare.

THE THIRTIES (1934–1943)

1938–39. Hergé's Ruritanian-type Tintin adventure King Ottokar's Sceptre, in which our hero uncovers a plot aimed at dethroning the rightful monarch of Syldavia. This yarn appeared at the apex of the Adventures of Tintin series: Tintin's apartment is bombed; he steals an Me-109 from Borduria; Snowy saves the day! Published as a color album in 1947.
1940. Ernest Hemingway's Spanish Civil War adventure For Whom the Bell Tolls. Robert Jordan attempts to blow up a bridge vital to the upcoming Republican offensive.

THE FORTIES (1944–1953)

* 1951. Nicholas Monsarrat's WWII sea-going adventure The Cruel Sea, which draws on the author's own wartime experience on anti-submarine escort ships. A young naval officer, Keith Lockhart, is given command of an unglamorous little corvette, complete with an inexperienced crew. For years, they battle U-boats and fierce storms… until they are torpedoed.

THE FIFTIES (1954–1963)

* 1957. Alistair MacLean's WWII commando adventure The Guns of Navarone. New Zealand mountaineer-turned-commando Keith Mallory, American demolitions expert Dusty Miller, and Greek resistance fighter Andrea are sent on a mission impossible: to destroy a seemingly impregnable German fortress that threatens Allied naval ships in the Aegean Sea. Adapted as the 1961 movie starring Gregory Peck, David Niven, and Anthony Quinn.
1957. James Salter's The Hunters, which deals with the author's experiences as a fighter pilot in Korea.

* 1960. Jean Lartéguy's military adventure The Centurions, which concerns paratroopers in Indochina and Algeria. Lt. Col. Pierre Raspeguy must transform a military unit accustomed to conventional warfare into one that can handle the complex, dynamic challenge of defeating an insurgency. The book, which includes the first use of the so-called "ticking time bomb" scenario, was adapted in 1966 as the movie Lost Command.

THE SIXTIES (1964–1973)

* 1965. Sol Yurick's The Warriors, which was loosely based on Xenophon's Anabasis — which recounts the travails of Greek mercenaries betrayed and stranded deep within enemy territory. After an assembly of gangs devolves into chaos, the Coney Island Dominators, a black/Hispanic gang of murderers and rapists, must trek home from the Bronx — all the while defending their thuggish sense of manhood — through gang turfs. Adapted into the cult 1979 movie of the same title.

1967. Alistair MacLean's WWII commando adventure Where Eagles Dare. Inspired a pretty good movie and an awesome song.
1973. J.G. Farrell's The Siege of Krishnapur. It details the siege of a fictional Indian town during the Indian Rebellion of 1857 from the perspective of the British residents. It is the second installment in Farrell's Empire Trilogy.

THE SEVENTIES (1974–1983)

1974. Frederick Forsyth's war adventure The Dogs of War.

* 1975. Jack Higgins's WWII commando adventure The Eagle Has Landed. An IRA operative and team of disgraced — because they're too kind-hearted, and anti-Nazi — German commandos are recruited to infiltrate an English village, where Winston Churchill is going to spend a weekend. Their objective is to kidnap him and smuggle him out of the country. Adapted in 1976 as a movie starring Michael Caine, Donald Sutherland, and Robert Duvall.
1978. J.G. Farrell's The Singapore Grip. Relates the events following Japan's entry into the Second World War by invading South East Asia and swiftly occupying Singapore. It is the third installment in Farrell's Empire Trilogy.
***
20 ADVENTURE THEMES AND MEMES: Index to All Adventure Lists | Introduction to Adventure Themes & Memes Series | Index to Entire Series | The Robinsonade (theme: DIY) | The Robinsonade (theme: Un-Alienated Work) | The Robinsonade (theme: Cozy Catastrophe) | The Argonautica (theme: All for One, One for All) | The Argonautica (theme: Crackerjacks) | The Argonautica (theme: Argonaut Folly) | The Argonautica (theme: Beautiful Losers) | The Treasure Hunt | The Frontier Epic | The Picaresque | The Avenger Drama (theme: Secret Identity) | The Avenger Drama (theme: Self-Liberation) | The Avenger Drama (theme: Reluctant Bad-Ass) | The Atavistic Epic | The Hide-And-Go-Seek Game (theme: Artful Dodger) | The Hide-And-Go-Seek Game (theme: Conspiracy Theory) | The Hide-And-Go-Seek Game (theme: Apophenia) | The Survival Epic | The Ruritanian Fantasy | The Escapade