Teddy Vann
By: Brian Berger
May 3, 2014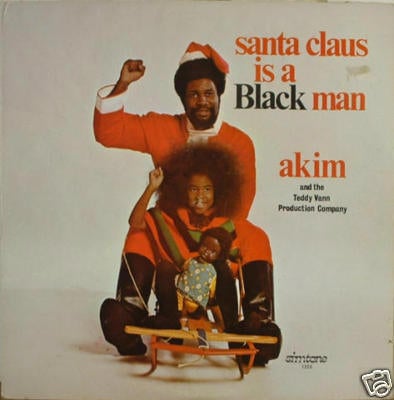 In late 1956, RCA subsidiary Vik issued a single by the Four Vanns, "So Young And So Pretty" b/w "Sha-Bee-Dah-Ah-Ding-Dong." Smooth doo-wop and wiseguy jive, both tunes were composed, sung and produced by TEDDY VANN (1934–2009). The record flopped but, with talent in abundance, the Bensonhurst, Brooklyn-raised Vann impressed executives, like Roulette Records' Morris Levy, and fellow musicians; many singles for many labels followed, with Vann pursuing a dual career as vocalist and songwriter-producer-svengali. While his own sides were accomplished — and 1962's gospel-flavored "River Keep Moving" exceptional — none hit. Vann's productions fared better, including the Bobettes' amazing "I Shot Mr. Lee" (1960), and "Loop de Loop" (1963), a near-smash for Florida-born Gil Hamilton — whom Vann renamed "Johnny Thunder," after the DC comics character. While follow-up chart action proved elusive, Vann kept recording, with Dave "Baby" Cortez' "Popping Popcorn" (1964) and WWRL disc jockey Enoch Gregory's nom-de-wax, the Dixie Drifter's "Soul Train" (1965) standouts. 1967 brought further highlights. First, Capitol issued The Adventures of Colored Man — a science-fiction comedy album whose titular superhero was voiced by James Earl Jones — which revealed Vann an Afro-futurist somewhere between Sun Ra and Melvin Van Peebles. Next, for the Calla label, the Sandpebbles release of Vann's "Love Power" was a hit, which an exuberant Dusty Springfield soon covered. Two years later, Vann's Harlem Cultural Festival theme made fuzztone funky and in 1973, with his daughter Akim, he brought forth Santa Claus Is A Black Man, celebrating Kwanzaa, natural hair, Curtis Mayfield and "Little Miss Superfly" too.
"Sha-Bee-Dah-Ah-Ding-Dong"
"River Keep Moving"
Colored Man Moon Season
Dusty Springfield "Love Power"
"Harlem Cultural Festivals"
***
On his or her birthday, HiLobrow irregularly pays tribute to one of our high-, low-, no-, or hilobrow heroes. Also born this date: May Sarton, Pete Seeger, James Brown.
READ MORE about men and women born on the cusp between the Postmodernist (1924-33) and Anti-Anti-Utopian (1934-43) Generations.