Ronny Elliott
By: Brian Berger
April 21, 2014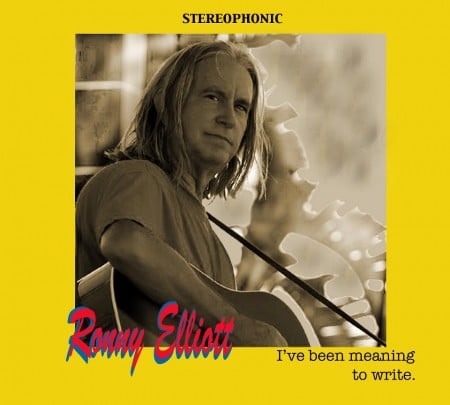 It was an auspicious April in Birmingham, Alabama when RONNY ELLIOTT (born 1947) entered the world: Merle Travis and Louis Jordan topped Billboard's "folk" and "race" charts, respectively, while Jackie Robinson's Brooklyn Dodgers' debut challenged America's worst racial assumptions. At age seven, Elliott moved to Tampa, Florida, where his mother worked for Peninsular Telephone and encouraged her son's musical interests: country, R&B, and rockabilly, of which Benny Joy was Tampa's greatest export. Meeting Elvis during the July 1961 filming of Follow That Dream and seeing the Beatles' January 1964 Jack Paar Program appearance sealed Elliott's rock-n-roll fate. Thus a bassist's theogony: the Raveons begat the garage-punk Outsiders and the bluesy Soul Trippers begat Noah's Ark, 1967 Decca recording artists, just like Rick Nelson and Ernest Tubb. Fronted by magician Harry Hayward, Duckbutter, "a 5-man funky country rock group from Tampa… is a fool band, taking nothing seriously" reported the Miami News in July 1970. "Their bag is humor, instead of heavy, sad message songs" and when the bag was empty, Elliott quit. Then, in 1995, awaited by nobody, he returned, an avuncular yet urgent singer-songwriter exploring the territory between, say, Jimmie Driftwood and Joe Tex, history and aphorism. If Elliot's two best albums are the expansive Poisonville (2001) — Martin Luther King, Sid and Nancy, Queen Lili'uokalani — and the satori-savvy Hep (2003) — including the Kerouac threnody, "Jack's St. Pete Blues" — other highlights abound: mandolin vamps; pedal steel whines; Harry "The Hipster" Gibson revived; where the soul of Wynonie Harris never dies.
Outsiders "Summertime Blues" (1966)
Noah's Ark "Love In" (1967)
Duckbutter gospel medley c. 1969-70?
"Jack's St. Pete Blues"
***
On his or her birthday, HiLobrow irregularly pays tribute to one of our high-, low-, no-, or hilobrow heroes. Also born this date: Max Weber, Iggy Pop.
READ MORE about members of the Blank Generation (1944-53).