Ford Madox Ford
By: Kio Stark
December 17, 2013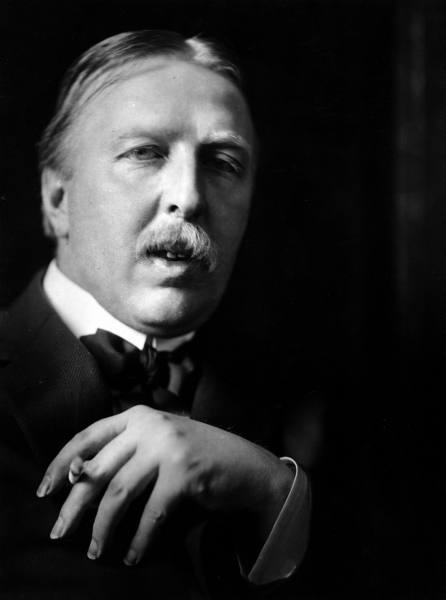 On his 40th birthday, FORD MADOX FORD (Ford Hueffer, 1873–1939) sat down to write what became The Good Soldier (1915), believing that one book was "enough for any man to write." He considered it his finest, though it was not his only, not even his first; in fact, he wrote many others before and after it, among them the fairy tales that launched his career, collaborations with Joseph Conrad, and a massive four-part novel from his time in the WWI army (Parade's End). He also founded the important modernist journal the Transatlantic Review.
I sat down to read The Good Soldier on my 22nd birthday, only discovering that I share Ford's birthdate as I read his introduction. The book opens famously, "this is the saddest story I have ever heard" and a few pages later begins again, unsure of whether to tell the story, the narrator says, "from the beginning as if it were a story" or "from the distance of time." The book goes on to tell the tale of a couple of star-crossed heart patients taking a cure. And then — and this is where it opened me — it quietly begins again, neither from the beginning nor from the distance of time, breaking new cracks into the narrative and filling them with more sadness than I thought it could hold. And then again. It does not unspool and it does not nest and there is no archeology. It simply begins again.
I read it every single year, but not always today.
***
PS: Ford Madox Ford and Joseph Conrad collaborated on The Inheritors (1901), a proto-Radium Age science fiction.
On his or her birthday, HiLobrow irregularly pays tribute to one of our high-, low-, no-, or hilobrow heroes. Also born this date: John Kennedy Toole, Milla Jovovich, Penelope Houston.
READ MORE about men and women born on the cusp between the Anarcho-Symbolist (1864–73) and Psychonaut (1874–1883) Generations.