Joanna Newsom
By: Tucker Cummings
January 18, 2013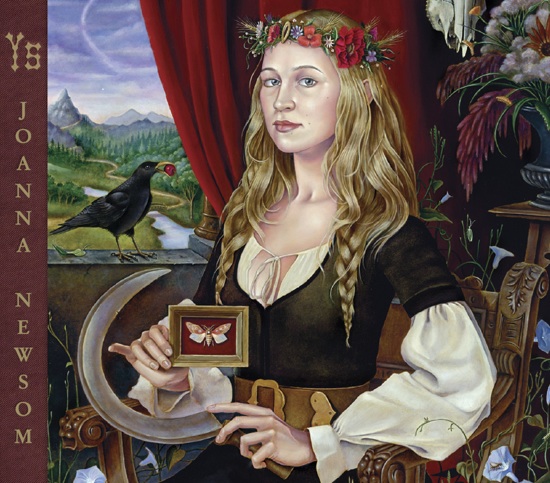 There's a quote that's often attributed to Igor Stravinksy: "Harpists spend 90 percent of their lives tuning their harps and 10 percent playing out of tune." Not so with the talented harpist/vocalist JOANNA NEWSOM (born 1982). She once famously explained her love of the harp by saying that "it's almost part of me, but more to the point, it serves a purpose, and if it wasn't there I would wonder what was supposed to fit in its place." Despite her symbiotic relationship with the instrument, Newsom has always been self-aware, not hesitating to move past her personal obsession with recitatives to keep her songs from getting "wanky." Her first EP was released in 2002, and was originally recorded on a Fisher-Price tape recorder. Just seven years later, she had to stop speaking entirely for two months to combat vocal cord nodules; since then, her signature scratchy, warbly sound has changed a little to accommodate her tender throat. Critics might say that her sound has become too commercial over the years… but it's pretty hard to call a harp player a sell-out. Her ability to overcome the odds, make it big, and save her voice from ruin make her an inspiration to fellow music school dropouts everywhere.
***
MORE ON HILOBROW ABOUT: JOANNA NEWSOM
On his or her birthday, HiLobrow irregularly pays tribute to one of our high-, low-, no-, or hilobrow heroes. Also born this date: Cary Grant, Danny Kaye, and Gilles Deleuze.
READ MORE about men and women born on the cusp between the Revivalist (1974-82) and Social Darwikian (1983-94) Generations.