Traveling the Zones
By: Matthew Battles
October 4, 2010
The day after I posted about zones of atemporality in Google Earth, these Amtrak advertisements cropped up in one of our RSS feeds: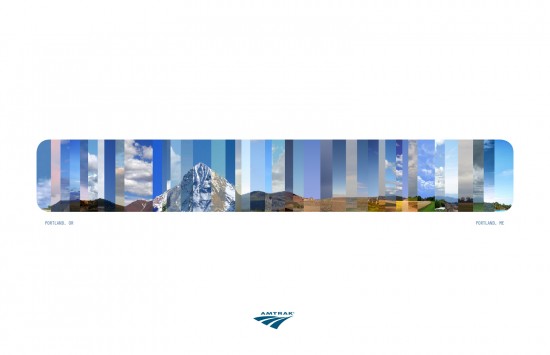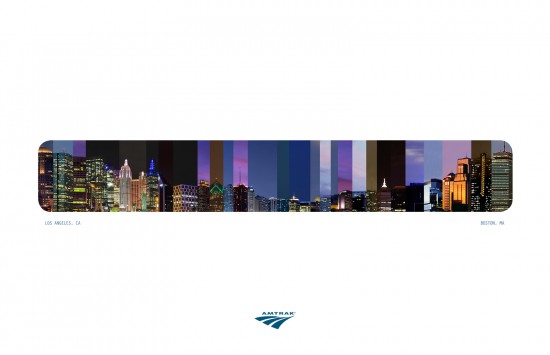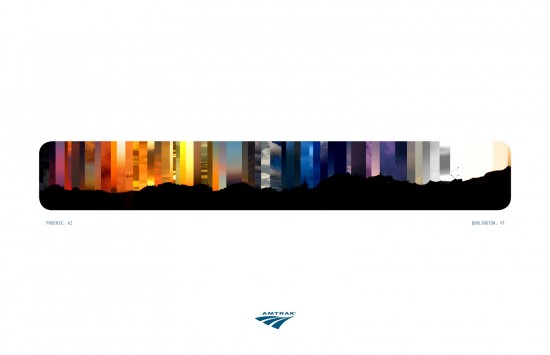 Anybody who's traveled across the continent by rail knows that it's no mash-up of time and place. But we're invited to see it that way — and we're learning how.

— via mediabistro's Ads of the World.