Six Degrees of Huckleberry Finn
By: Matthew Battles
May 10, 2010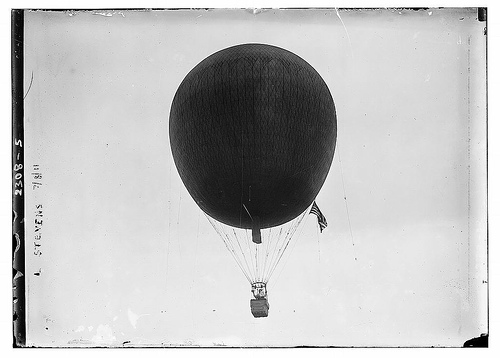 Check out this paragraph from an Oxford University Press blog post by Shelley Fisher Fishkin, editor of the Oxford Mark Twain, in which he traces a few of the far-flung world-literary connections made via Huckleberry Finn:
Writers the world over marveled at the art Twain wrought from the speech of ordinary people–speech whose previous appearance in literature had most often been treated with ridicule. Jorge Luis Borges, who believed that "Huckleberry Finn" "taught the whole American novel to talk," observed that in Huck Finn "for the first time an American writer used the language of America without affectation." Borges believes Twain's novel to be the progenitor of two other works of world literature, Ricardo Güiraldes' "Don Segundo Sombra," and Rudyard Kipling's "Kim." Twain's dazzling experiments with the vernacular helped inspire writers around the world to create art out of the language spoken by their countrymen–writers like Johannes V. Jensen, considered the first great modern Danish author, who went on to win the Nobel Prize for literature. I heard Japanese Nobel Laureate Kenzaburo Oe give a speech in Austin, Texas in 1996, in which he described how his mother had bartered some rice to procure a copy of "Huckleberry Finn" for him in war-torn Japan, carefully instructing him to tell his teacher, if she asked, that "Mark Twain" was the pseudonym of a German writer. That evening in Austin he spoke of the book as having had a profound affect on his response to the United States. But when I read his first novel, "The Prize, or The Catch," the unmistakeable resonances with "Huckleberry Finn" that I spotted had persuaded me that the Twain's novel had shaped more than his attitude toward my country: I suspected that it had had an important impact on Oe's development as a writer, as well. At a reception after his talk I asked him whether his first novel was responding directly to Twain's most famous novel. Oe beamed and a long conversation followed. He then wrote in my copy of his latest book that I had brought for him to sign, "Yes, I agree with your opinion about Huck, the narrative of my first novel is under the shadow of Huck." The Japanese scholar Shoji Goto has suggested that "since Oe's works have had a tremendous impact on postmodern Japanese literature," "Huckleberry Finn," through Oe, has played an important role in the development of that literature as well.
Fishkin goes on; Hemingway, Conrad, and Sholem Aleichem are rounded up as well.
I'd like to see an infographic that makes visual connections through Huckleberry Finn to other literary works. How big would that graph be? (via Maud Newton)