Living in the Feral City
By: Matthew Battles
August 29, 2009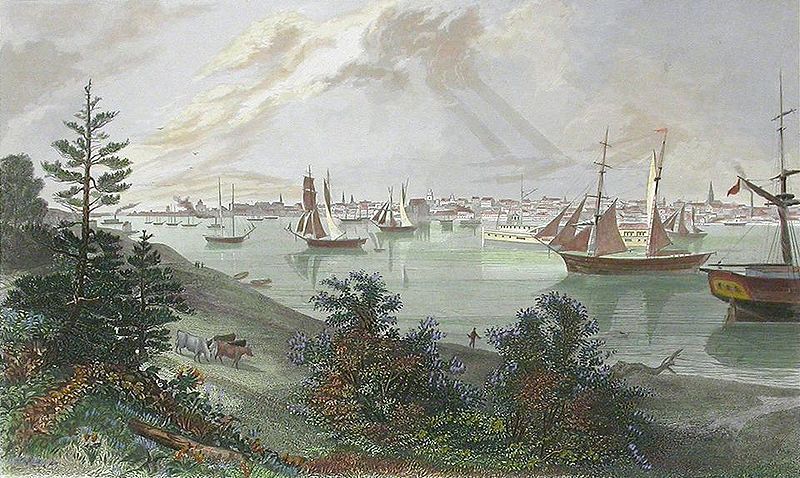 James D. Griffioen
is a Detroit photographer, blogger, and father whose work chronicles the strangely ruinous renaissance taking place in his city.
I first hit upon his work thanks to Twitter, where friends pointed me to Griffioen's photographs of what he called "feral houses"— abandoned homes taken over by vegetation.
At first, Griffioen's work may seem merely another example of the ruin porn coming out of Detroit, New Orleans, and other urban harbingers of American decline. But there's more going on here. His use of the word feral — such as when he titles a photograph of a kitchen filled with garden-grown vegetables and farmer's market produce "the feral table" — is complicated and useful. For as we've discussed at hilobrow here and here, the feral isn't a style or even an ideology. It's the survival response of the domesticated animal who knows it's living in the wild — the habitus of the beautifully broken. It's what Griffioen plumbs in his blogging about raising kids in a ruined city, displays in his eye for the triumph of beauty in the outsider architecture of Detroit houses, and in his writing about run-ins with wage slavery and his own imperfections.
Griffioen's photography is rightfully attracting the notice of major media; his work has appeared in Harper's and other magazines, and he's been interviewed on public radio as well. In such venues he's often described as an "urban explorer" or "urban pioneer," labels Griffioen eschews. "I am not a Ponce de León," he writes at his blog, Sweet Juniper. "No one here lost three oxen crossing the Missouri River. Detroit, and these buildings, are far from uncharted territory. I am a trespasser with a DSLR and a tendency to pen purple prose about vacant structures." We hope he won't mind being called a feral photographer, a limner of the beautifully broken.