The Feral is Beautifully Broken
By: Matthew Battles
May 20, 2009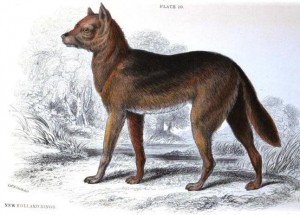 THE DOMESTIC BEAST has been bred to special purpose; the tame animal is a wild thing brought to heel. The feral creature, by contrast, is a domesticated animal living without the intercession of man, beyond the bounds of our species' habitus.
Jack London's Call of the Wild is the great novel of the feral. This moment, where the dog Buck begins to sense the lure of freedom while toiling in the traces, certainly evokes the lure:
With the aurora borealis flaming coldly overhead, or the stars leaping in the frost dance, and the land numb and frozen under its pall of snow, (the) song of the huskies might have been the defiance of life, only it was pitched in a minor key, with long-drawn wailings and half-sobs, and it was more the pleading of life, the articulate travail of existence. It was an old song, old as the breed itself — one of the first songs of the younger world in a a day when songs were sad. It was invested with the woe of unnumbered generations, this plaint by which Buck was so strangely stirred. When he moaned and sobbed, it was with the pain of living that was of old the pain of his wild fathers, and the fear and mystery of the cold and dark that was to them fear and mystery. And that he should be stirred by it marked the completeness with which he harked back through the ages of fire and roof to the raw beginnings of life in the howling ages.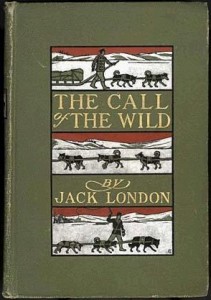 That stirring completeness strikes a chord, to be sure. But I'm not sure London gets it exactly right — in his portrait of Buck there is a hint of bloodlust and muscle-worship that strikes me in places as more fascist than feral.
It's now thought that the first domesticated dogs were not stolen wolf cubs; more likely, they were low-status pack members forced to the margins. These are wolves that would have learned the signs of aggression; they would have been quick with songs of supplication. Such creatures — edgy border-dwellers, cunning and quick — would have been well equipped to learn the signs of welcome and warning offered by the humans whose refuse piles they were learning to haunt. The feral lives at this precipice, this limit of wildness and domestication — looking not back but forward, with a smile and a hungry eye.
If the domesticated animal is a kind of technology, a made thing in zoological form, then in a sense the feral creature is a broken tool — but if so, then it is a technology that is beautifully broken.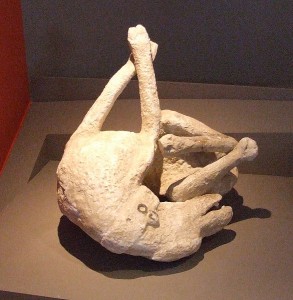 ***
In 2012, HiLoBooks will serialize, then reissue in beautiful paperback form (in May; PRE-ORDER NOW), Jack London's 1912 science fiction novel The Scarlet Plague. Introduction by HILOBROW's Matthew Battles. More information here.