Nancy Sinatra
By: Lynn Peril
June 8, 2009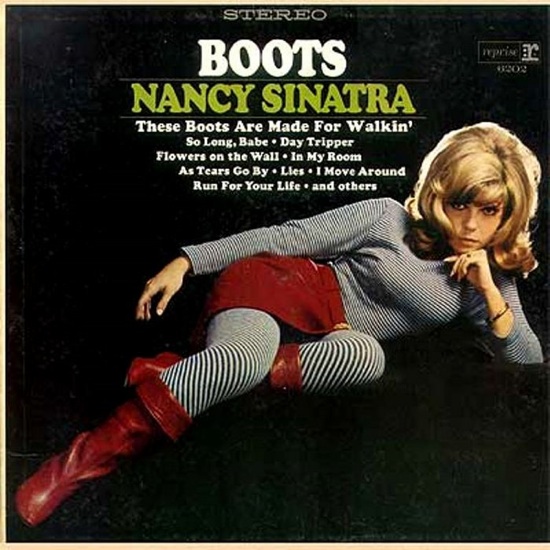 NANCY SINATRA (born 1940) was everywhere in the mid-1960s: dressed in tight leather as a motorcycle mama in The Wild Angels, blowing minds with Lee Hazlewood and Sammy Davis, Jr. on her Movin' With Nancy television special in '67, singing a creepy duet with her dad ("Something Stupid") that same year, auditing Elvis as an IRS inspector in Speedway. Her greatest moment, though, was her tender-as-nails performance of Hazlewood's "These Boots Are Made for Walkin'," which reached No. 1 on the pop charts early in '66. Dismissed by some as a campy classic — and loved by others for the same reason — "Boots" is one of very few Top-100 pop numbers of that era in which a woman sings about her willingness to kick a man to the curb. While Cher chirped about how her baby shot her down ("Bang Bang," later covered by Sinatra) and Dusty Springfield begged her errant lover to come home, no questions asked ("You Don't Have to Say You Love Me"), Nancy walked — strutted! — away for something better.
***
On his or her birthday, HiLobrow irregularly pays tribute to one of our high-, low-, no-, or hilobrow heroes. Also born this date: | Tim Berners Lee | Francis Crick |
READ MORE about members of the Anti-Anti-Utopian Generation (1934-43).