Fats Waller
By: Greg Rowland
May 21, 2009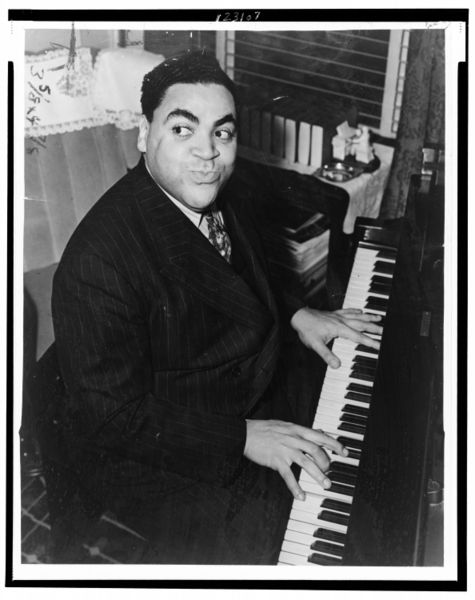 FATS WALLER (1904-43) lives in some impossible space between Paganini, St. Augustine, and James Brown. Tracks like "Handful of Keys" show Fats challenging Art Tatum in sublime stride-piano ostentation. But Waller was also fearlessly upfront in his depictions of tougher aspects of Harlem culture. Listen to "The Joint is Jumping" for references to rent-party violence, sexual licentiousness, and mass arrests. But who really believes that Fats "Ain't Misbehavin"? It's precisely his self-reflexiveness, cherubic bravado, and sense of a perpetually postponed repentance that puts him decades in advance of contemporary performers who try to commodify the urban black experience for the voyeuristic gratification of mainstream audiences.
***
On his or her birthday, HiLobrow irregularly pays tribute to one of our high-, low-, no-, or hilobrow heroes. Also born this date: Robert Creeley, Henri Rousseau, Notorious B.I.G..
READ MORE about men and women born on the cusp between the Hardboiled (1894-1903) and Partisan (1904-13) Generations.