THOUGHT-FORMS (6)
By: Annie Besant and C.W. Leadbeater
May 22, 2022
A series of images from Annie Besant and Charles Leadbeater's 1901 book Thought-Forms — in which the authors flex their ability to detect the spiritual "vibrations" of ideas, emotions, and sounds as visual forms. See RADIUM AGE: 1901 for more information.
*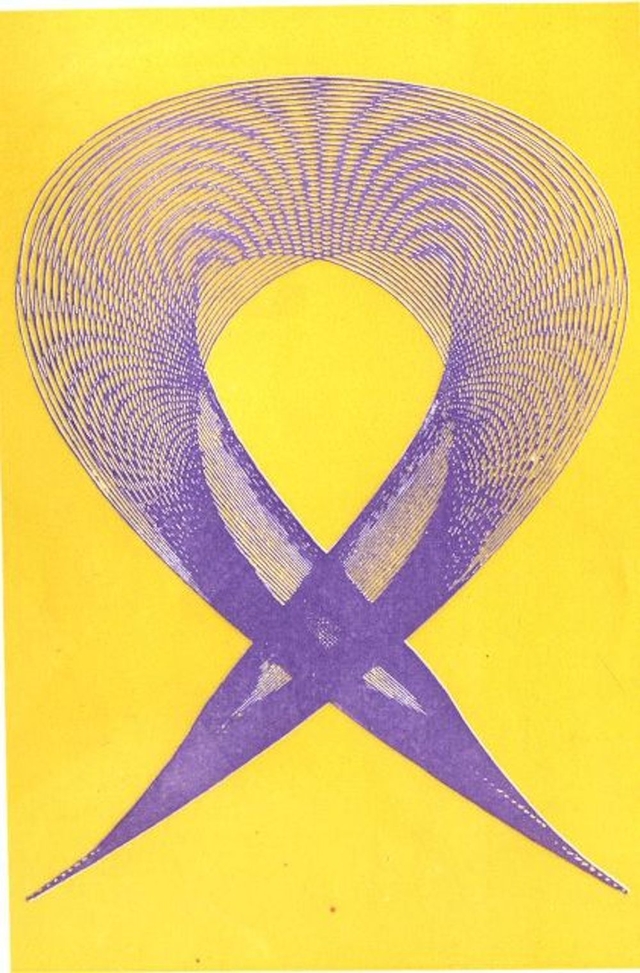 "An Aspiration to Enfold All"
In Fig. 38 we have a far more developed example of the same type. This form was generated by one who was trying, while sitting in meditation, to fill his mind with an aspiration to enfold all mankind in order to draw them upward towards the high ideal which shone so clearly before his eyes. Therefore it is that the form which he produces seems to rush out from him, to curve round upon itself, and to return to its base; therefore it is that the marvellously fine lines are drawn in lovely luminous violet, and that from within the form there shines out a glorious golden light which it is unfortunately quite impossible to reproduce. For the truth is that all these apparently intricate lines are in reality only one line circling round the form again and again with unwearied patience and wonderful accuracy. It is scarcely possible that any human hand could make such a drawing as this on this scale, and in any case the effect of its colours could not be shown, for it will be seen by experiment that if an attempt be made to draw fine violet lines close together upon a yellow background a grey effect at once appears, and all likeness to the original is destroyed. But what cannot be done by hand may sometimes be achieved by the superior accuracy and delicacy of a machine, and it is in this way that the drawing was made from which our illustration is reproduced,—with some attempt to represent the colour effect as well as the wonderful delicacy of the lines and curves.