Dory Previn
By: Brian Berger
October 22, 2015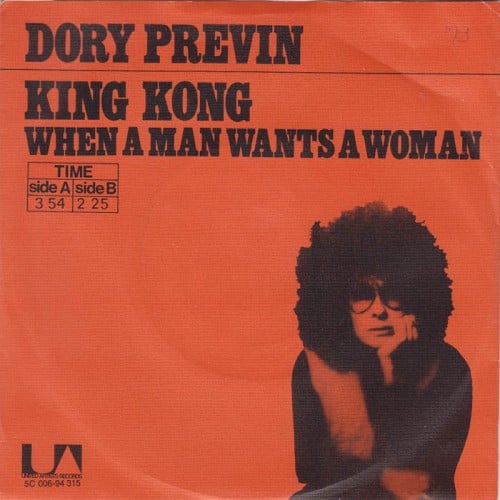 Be not embarrassed for DORY PREVIN (1925–2012), the greatest confessional singer-songwriter to emerge from the late 1960s marriage of folk, jazz, showtunes and pop. She came to this self-discovery via nuptials turned lousy: in the spring of 1969, her husband, and collaborator of a decade, Andre Previn — he wrote the music, she the words for numerous films, perhaps the most resonant being Valley of the Dolls (1967) — seeded Frank Sinatra's ex-, Mia Farrow. Mia had twins, Dory cracked up some and then wrote a song about it, "Beware of Young Girls." This was no secret, rather one highlight of Dory's triumph of resilience, On My Way to Where, released in July 1970 on the newly launched Mediarts label. ("The best musical writing since Bob Dylan, Simon and Garfunkel and Laura Nyro burst full-blown from the head of Zeus" gushed Rex Reed.) Four more albums for Mediarts would follow; three studio, one double-live at Carnegie Hall, all produced by Dory's then partner, legendary Capitol Records producer Nik Venet (Beach Boys, Lou Rawls, Fred Neil). While each of these records abound with audacity and slyness both, Dory's most far-reaching work is probably 1973s's Mary C. Brown and the Hollywood Sign, a behind-the-silver-screen concept album pitched somewhere between Nathanael West's Day of the Locust and Billy Wilder's Sunset Boulevard. A switch to Warner Brothers in 1974 continued Dory's winning streak and if her final album — unfortunately made without Venet — showed a slight flagging, there were virtues, not least its naming. "This film could be titled we are the children of Marx and Coca-Cola," read an intertitle in Godard's Masculin-Feminin (1965). Retorts Dory in her 1976 farewell: We're Children of Coincidence and Harpo Marx.
Beware of Young Girls
Jesus Was an Adrogyne
Mary C. Brown and the Hollywood Sign
Brando
***
On his or her birthday, HiLobrow irregularly pays tribute to one of our high-, low-, no-, or hilobrow heroes. Also born this date: Stiv Bators, Curly Howard, Spike Jonze.
READ MORE about members of the Postmodernist Generation (1924-33).