Juan Rulfo
By: William Nericcio
May 16, 2014
Mexico's JUAN RULFO (Juan Nepomuceno Carlos Pérez Rulfo Vizcaíno, 1917–86) is remembered mostly for his modernist, minimalist 1955 novel Pedro Páramo, a spare, uncanny fusion of ghosts, nostalgia, memory, and Mexican history; and for El llano en llamas (The Plain in Flames), a 1933 collection of stories set in the impoverished state of Jalisco, a harsh badlands that existentially taxes (and suffuses) the souls of those who live and die there. Gabriel García Márquez credited Rulfo's writings for having jolted him out of a writing block, thus making Cien años de soledad possible; and in his 2008 Nobel Prize in Literature lecture J.M.G. Le Clézio praised not only Rulfo's writing but the "simple and tragic photographs he took of rural Mexico." For Rulfo was also a photographer, who — like Edward Weston and Ansel Adams — visualized terrain and people in a way that memorialized them in an instant. He turned routine shots of the everyday into monuments, semiotic talismans that immortalize a Mexico that no longer exists for a world with a bad memory (and a sometimes worse image) of our complex neighbor to the south. We ought to remember Rulfo for his vision of Mexico in this medium too.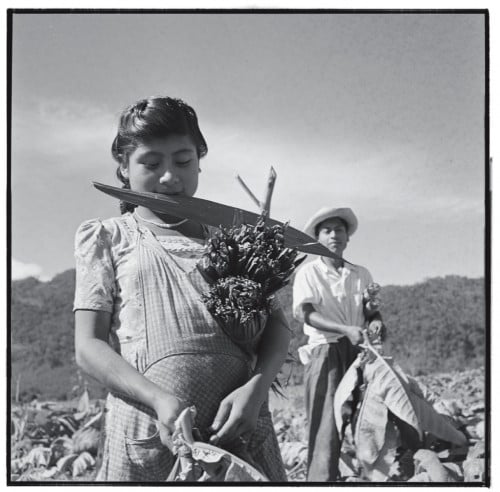 ***
On his or her birthday, HiLobrow irregularly pays tribute to one of our high-, low-, no-, or hilobrow heroes. Also born this date: Yvonne Craig, Jonathan Richman, Chester Brown, Tori Spelling, Studs Terkel, Margret Rey.
READ MORE about members of the New Gods Generation (1914-23).