Chester Brown
By: David Smay
May 16, 2009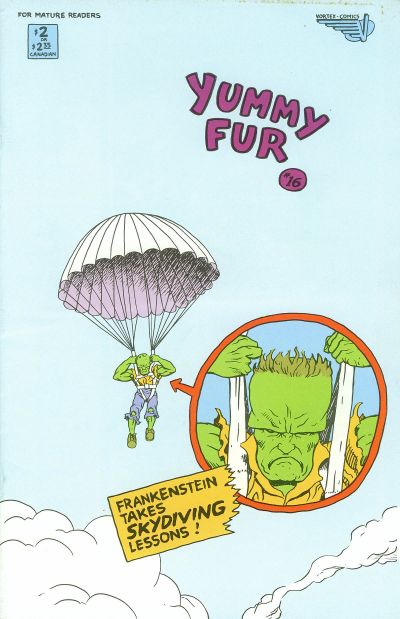 Though CHESTER BROWN (born 1960) is still creating vital work, nothing's ever going to match the jolt of subversive glee we got upon seeing Ronald Reagan topple into an immeasurable vat of shit, get stuck face first in a trans-dimensional portal, and have his head transplanted onto the tip of a penis. Only Jim Woodring's Frank can bear comparison to Ed the Happy Clown's delirium. Bonus points for Yummy Fur's backup feature: The Gospel of Mark, seen as Grumpy Jesus and his Glowering Apostles. Chester then turned to the nascent autobiographical comic genre and created one of its few masterpieces, I Never Liked You. A bona fide genius.
On his or her birthday, HiLobrow irregularly pays tribute to one of our high-, low-, no-, or hilobrow heroes. Also born this date: Yvonne Craig, Tori Spelling, Studs Terkel, Margret Rey, Jonathan Richman.
READ MORE about members of the Original Generation X (1954–1963).