David Cassidy
By: Adam McGovern
April 12, 2012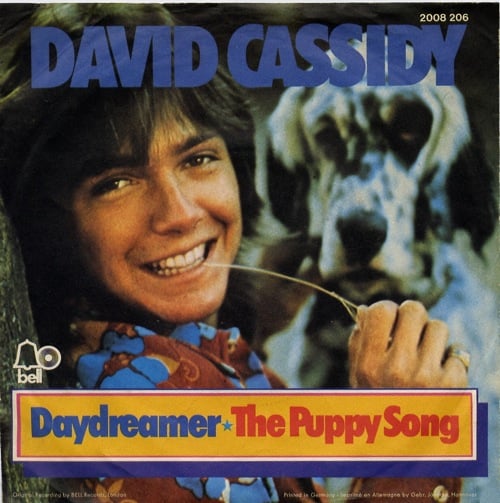 One morning in my first-grade classroom in Nineteen-Seventy-never-mind one of the girls asked for a show of hands of who "loved" DAVID CASSIDY (born 1950), and I was the only boy who joined in. I couldn't have conceived of "love"-ing any of the other boys back then, but such is the spiritual currency of true stars, to be what is needed by whoever's listening. A couple years later and one town over, the fictional Susie Salmon in Alice Sebold's Lovely Bones has a David Bowie button dutifully emblazoning the outside of her bookbag but a David Cassidy one still pinned to the inside; in the fullness of time, though I made the same switch in adolescence, I've come to realize that Cassidy is the far gayer of the two, in sensibility I mean — that showbizzy zeal is the essence of the gotta-be-me Glee aesthetic that's actually taken over while Bowie's arty revolution remained largely for members only. Performers like that have several self-inventions but Cassidy has run through second, third and fourth lives, as teen idol, taken-seriously TV and stage actor, Vegas showman, novel-subject (Allison Pearson's I Think I Love You) and mass-culture elder statesboy. A sense of humor as healthy as his ego and chops has kept him a going concern and a pleasure without guilt. Fans of a certain age will remember the tabloid-fueled Oedipal drama of a star dad whose fame he quickly eclipsed. But these days no one thinks of Cassidy as a celebrity's kid because he's that rarest of things you can't plan: a born entertainer.
***
On his or her birthday, HiLobrow irregularly pays tribute to one of our high-, low-, no-, or hilobrow heroes. Also born this date: Henry Darger and Herbie Hancock.
READ MORE about members of the Blank Generation (1944-53).