Eye Candy (15)
By: Peggy Nelson
February 13, 2013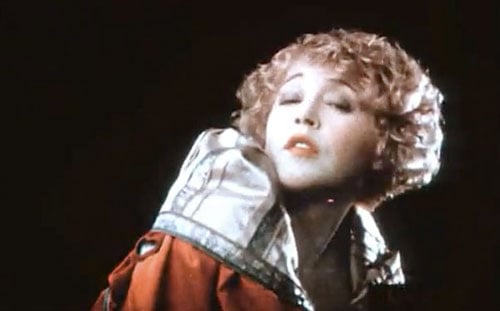 Filters! Here at HILOBROW we love filters. From hazy bayou contrasts to tech stutter, to instant retro-futurism and well beyond, there seems to be no end of filter options, and no end to their popularity, either.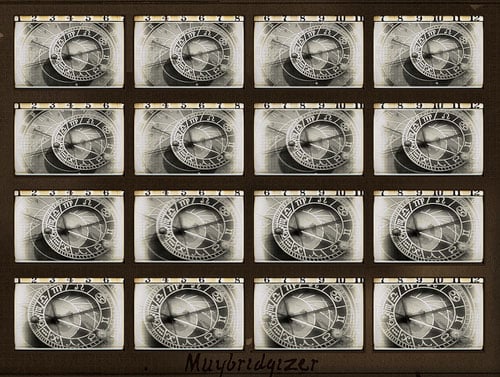 [Brian John Johnson, 2010]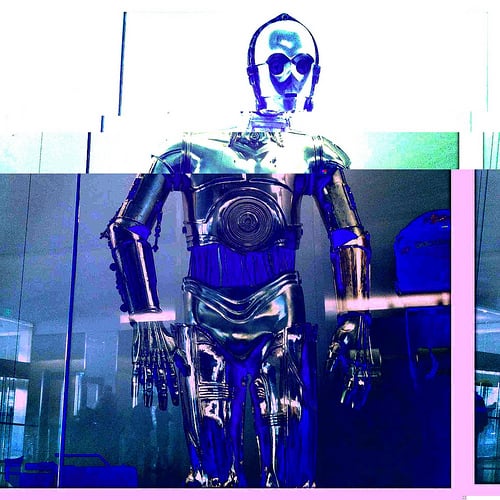 [à Rebours, C3P0, 2010]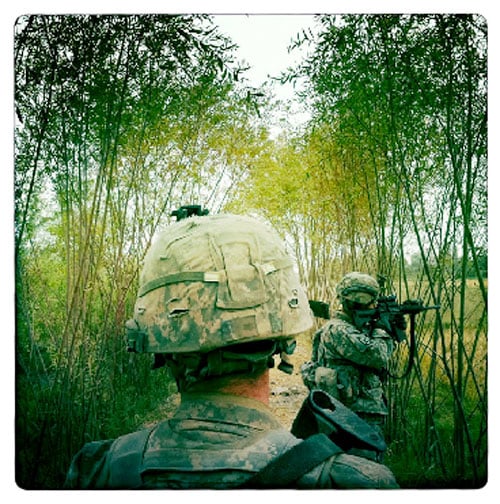 [Damon Winter, 2010]
Photography, balanced on the technological divide between art and science, has always had aspects of both, and even recent war photography has used filters in prominent photo essays. But what if you want to go futher back?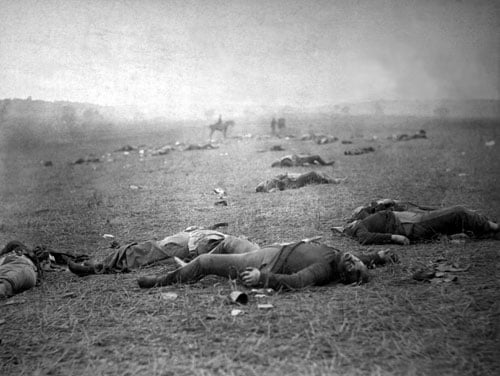 Maybe not as far back as rearranging reenactors with SuperHardCore*, the Mathew Brady Retro Repositioner, but a little further back than pretending you're in the 1990s looking through a shoebox of 1970s snapshots?
Never fear! Faster than you can say "Instagram," Eye Candy brings you back to the days of silent film, with a look at when the only filter available was "color," and it meant the future, not the past.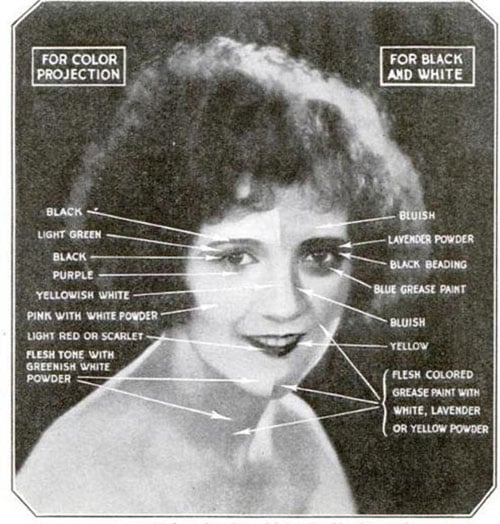 The first DIY, found on the always-interesting retronaut.com, can be printed out and laminated for ease of use, and comes with simple instructions for both black-and-white and color options.
Orthochromatic film stock was the standard during the birth of film, mostly due to price. However, it is insensitive to red and yellow light on the spectrum. The process to correct this insensitivity to red and yellow makes it oversensitive to blue and violet. Because of this, actors had to be made up with highly exaggerated and contradictory colors in order to look "natural" on film.
The next DIY is appropriately enough in the form of a short film. A quick online search will yield a surprising number of early color film clips, but in this footage the actresses, free of particular roles, round up their usual expressions in a test of the tech. The gestures now read as a test of translation — not only have the codes changed, from pathos and comedy to (possibly) camp and horror, but some have fallen out of use entirely.
— found on Slate.com
In these newly preserved tests, made in 1922 at the Paragon Studios in Fort Lee, New Jersey, actress Mae Murray appears almost translucent, her flesh a pale white that is reminiscent of perfectly sculpted marble, enhanced with touches of color to her lips, eyes, and hair. She is joined by actress Hope Hampton modeling costumes from The Light in the Dark (1922), which contained the first commercial use of Two-Color Kodachrome in a feature film. Ziegfeld Follies actress Mary Eaton and an unidentified woman and child also appear.
— Kodak, A Thousand Words blog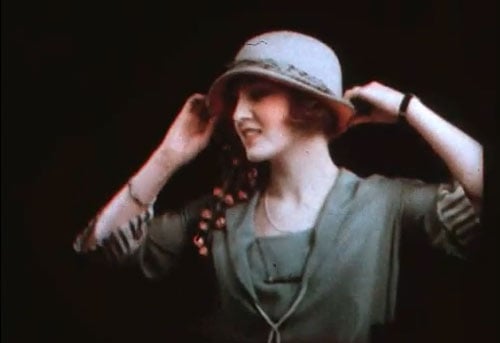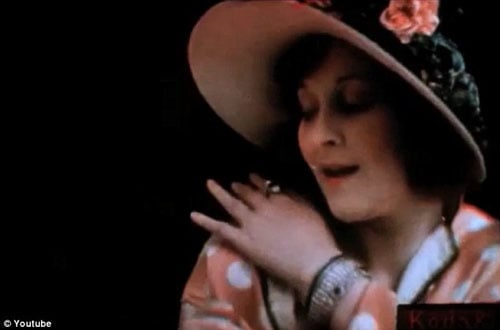 But like all filters, these tease with a misremembered nostalgia, at once both hauntingly seductive, and inescapably alienating. Like the past itself.
***
*This does not yet exist, as far as we know. Feel free to start it up!