Eye Candy (7)
By: Peggy Nelson
October 7, 2011
It's Friday, time for a HiLo field trip. Let's visit the mannequin factory!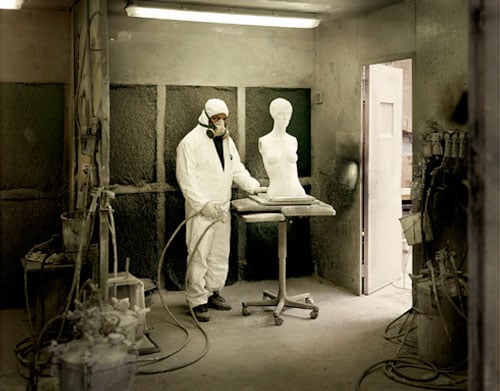 Things have gotten a lot more streamlined since the days the first prototype was assembled in the family garage.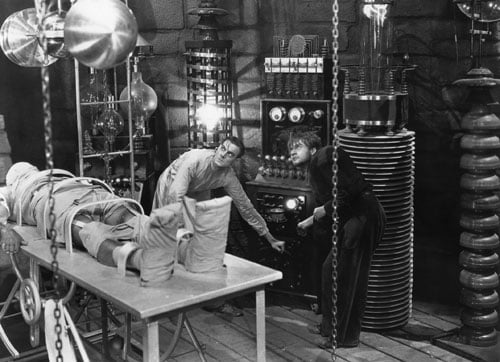 [Frankenstein, dir. James Whale, 1931]
In his series Mannequin Workers, photographer Dylan Collard offers us a look at the inside of the modern mockup assembly line.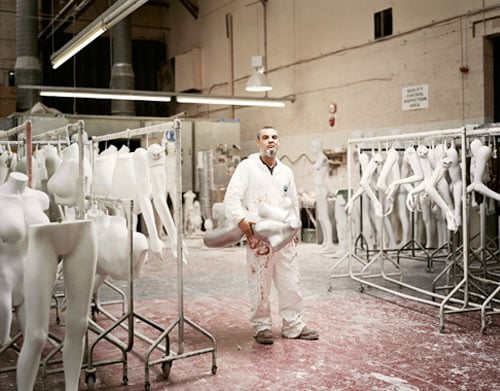 Not made of too-realistic baked goods, like last time, these mannequins are composed of proper… well, they are properly composed. Unlike the other last time.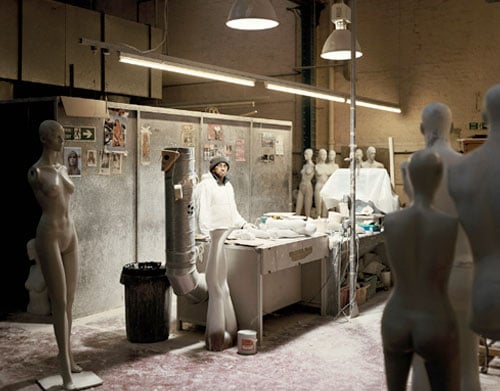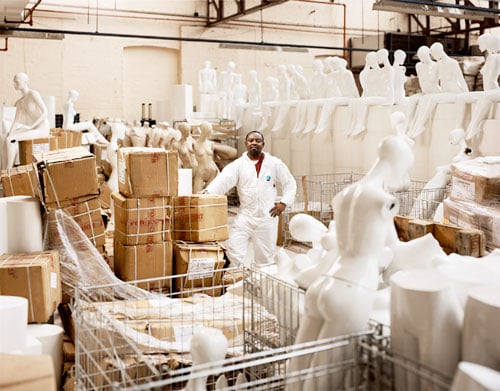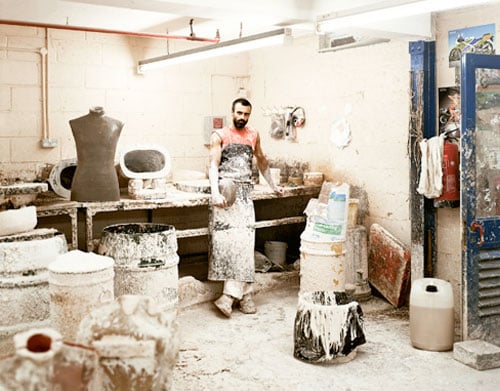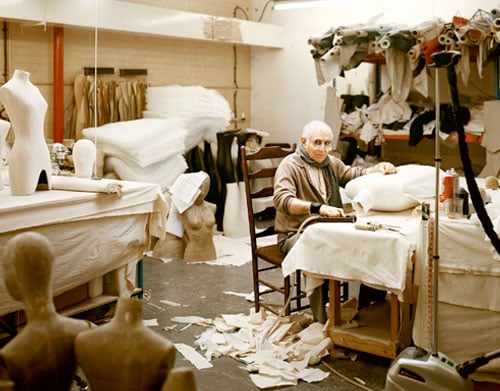 The mannequins are mostly in perfect pieces, micro-voguing in modularity. Their makers, by contrast, pose artlessly, in smocks and facemasks; and yet are all the more compelling for that. Despite all our streamlined surfaces and algorithmic edges, we are actually drawn, not to vector, but to anomaly.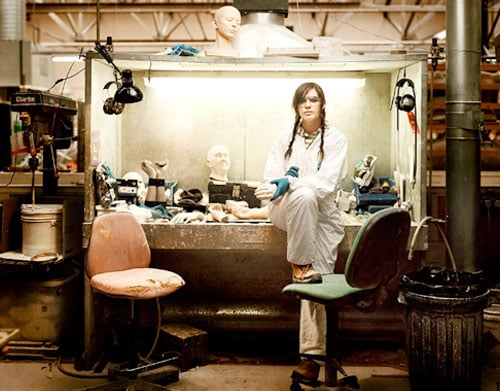 In their paint-spattered imperfections, the workers pictured here are, as Chekhov might say, "…so beautiful, so real."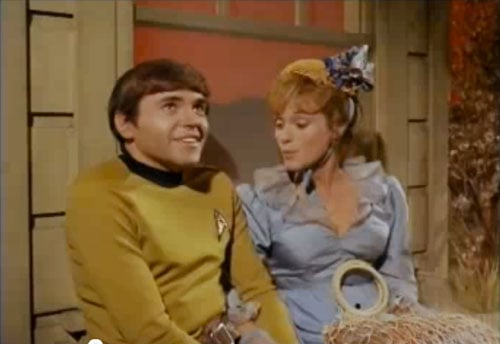 [Walter Koenig as Chekov in Spectre of the Gun, Star Trek TV series, aired Oct. 25, 1968]
***
Photo series by Dylan Collard: Mannequin Workers.