Woody Guthrie
By: Matthew Battles
July 14, 2010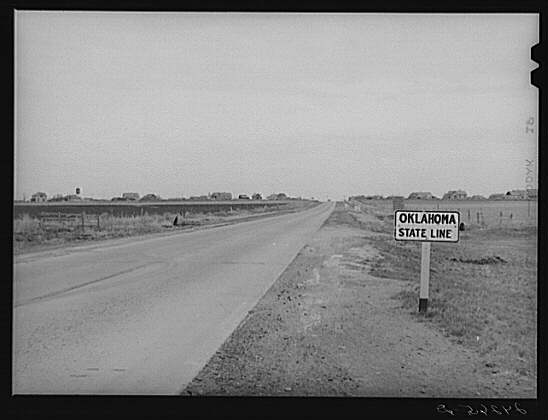 A Ballad of WOODY GUTHRIE (1912–1967)

If you'll gather 'round me, children,
A story I will tell
About brave Woody Guthrie,
The world knew him well.
He was born in Okemah,
it was 19 and 12.
Of his mother and father
You'll have heard little tell:
His pa was a big man
It may seem strange to hear,
But his ma she was troubled
And caused Woody great fear,
For she had her an illness
Quite dread and quite grim,
And Woody didn't know
It would one day get him.
His guitar would kill fascists,
Or so they would say,
But he started out playing
On a harmonicay
He roamed and he rambled,
The road it did bend,
Three times he was married
And had many a friend
Lefty Lou and Al Lomax
And Cisco and Jack
Leadbelly, Pete Seeger
And Aliza Greenblatt
He died like his mother,
It was a dark fate to share,
For it robbed him of singing
And it robbed him of care
Though many still claim him —
Some he might not've chose —
They put him on their records
And sing him at shows
But his tunes and his ballads,
They're yours and they're mine.
You can yodel them or whistle
He said it was fine.
ALSO BORN THIS DATE: Northrop Frye
***
Each day, HILOBROW pays tribute to one of our favorite high-, low-, no-, or hilobrow heroes on that person's birthday.
READ MORE about the Partisan Generation (1904-13).
READ MORE HiLo Hero shout-outs.
SUBSCRIBE to HiLo Hero updates via Facebook.
SHARE this post, by clicking on the toolbar below.