George V. Higgins
By: Sarah Weinman
November 13, 2009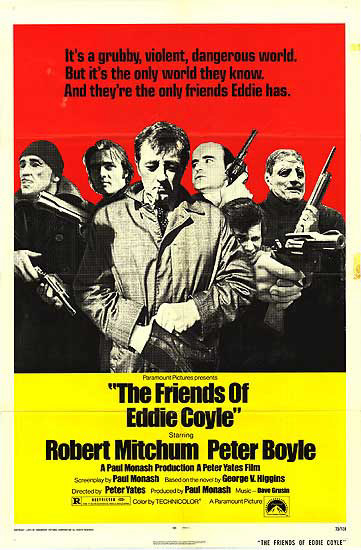 GEORGE V. HIGGINS (1939-99) is usually remembered for his 1972 novel, The Friends of Eddie Coyle. It was his first outing, and its unglamorous look at the underworld set Higgins' work apart from the grand gangster guignol of The Godfather — the movie version of which appeared that same year. Coyle is an extended staccato burst of dialogue that sounds realistic; Higgins described it as an amalgam of overheard conversations. ("You should understand. I, it isn't that I don't trust you or anything. The man says you're all right, that does it for me. I accept that. But what you got in mind, if I do that I have to spend the rest of my life, you know? Being somewhere, hiding out. And you cannot hide out, is all, you just cannot hide out.") Crime fiction hasn't been the same since: the book's lean, terse style paved the way for Elmore Leonard's shift from westerns to gritty crime, to name one of Higgins's many acolytes. The movie version made the following year (with Robert Mitchum as Coyle) didn't hurt his growing reputation, either. In the next quarter-century, Higgins would write another 26 tough-minded novels, not to mention books about Nixon and baseball.
***
Each day, HILOBROW pays tribute to one of our favorite high-, low-, no-, or hilobrow heroes on that person's birthday.
READ MORE about the Anti-Anti-Utopian Generation (1934-43).
READ MORE HiLo Hero shout-outs.
SUBSCRIBE to HiLo Hero updates via Facebook.
SHARE this post, by clicking on the toolbar below.