Bicycle Kick (4)
By: Matthew Battles
March 19, 2010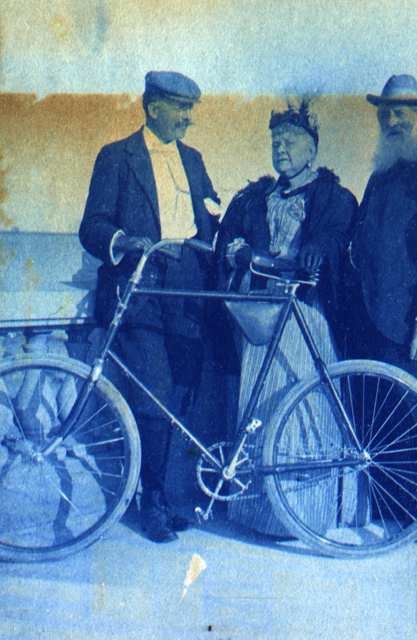 His eyes followed the high figure in homespun, beard and bicycle, a listening woman at his side. Coming from the vegetarian. Only weggebobbles and fruit. Don't eat a beefsteak. If you do the eyes of that cow will pursue you through all eternity. They say it's healthier. Windandwatery though. Tried it. Keep you on the run all day. Bad as a bloater. Dreams all night. Why do they call that thing they gave me nutsteak? Nutarians. Fruitarians. To give you the idea you are eating rumpsteak. Absurd. Salty too. They cook in soda. Keep you sitting by the tap all night.
—James Joyce, Ulysses
***
Fourth in a series of twelve.