4CP Friday
By: Matthew Battles
May 13, 2011
To celebrate the one-year anniversary of 4CP, HiLobrow invited guest curators to assemble themed comic-book-detail galleries from 4CP's collection. Click here to see all galleries.
***
THEME: SHADOW
CURATOR: MATTHEW BATTLES
I'm drawn to those panels where the matrix of Benday dots gives way to swathes of solid black. The comics artists, like Caravaggio, know the indispensible luxuries of shadow: how it frames the light, points up drama, lends volume to a scene. But to a greater degree than the chiarascuro of old, maybe, these planes of process black mount a curious existential query: an insistence that there is something at work in all that nothingness.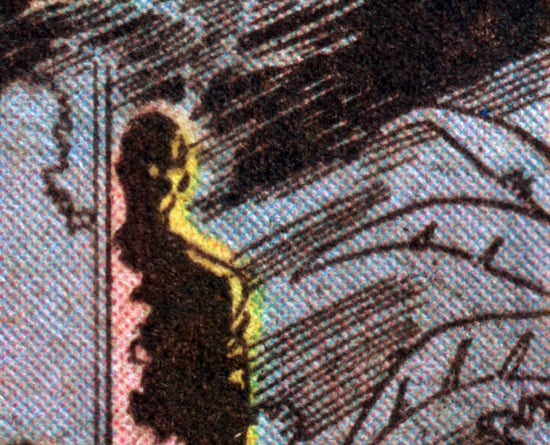 *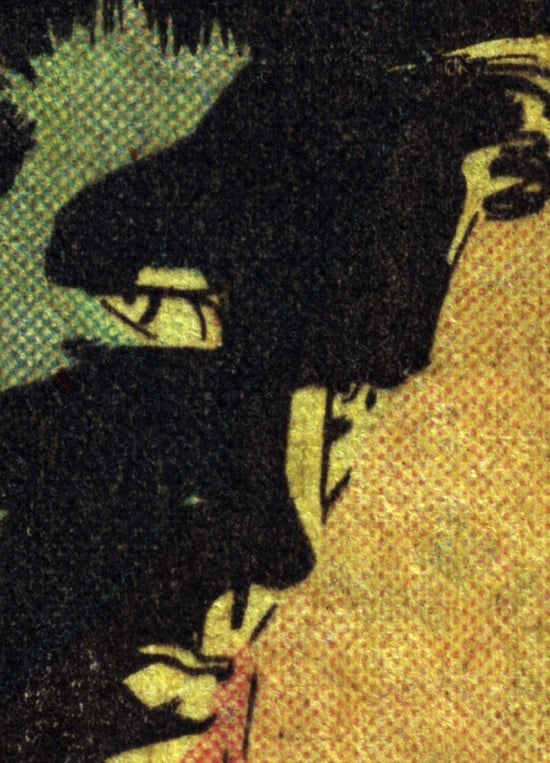 *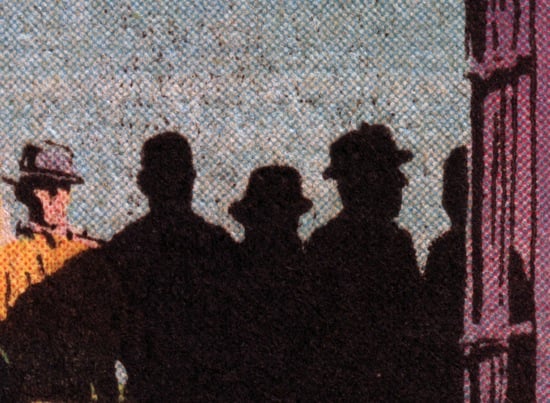 *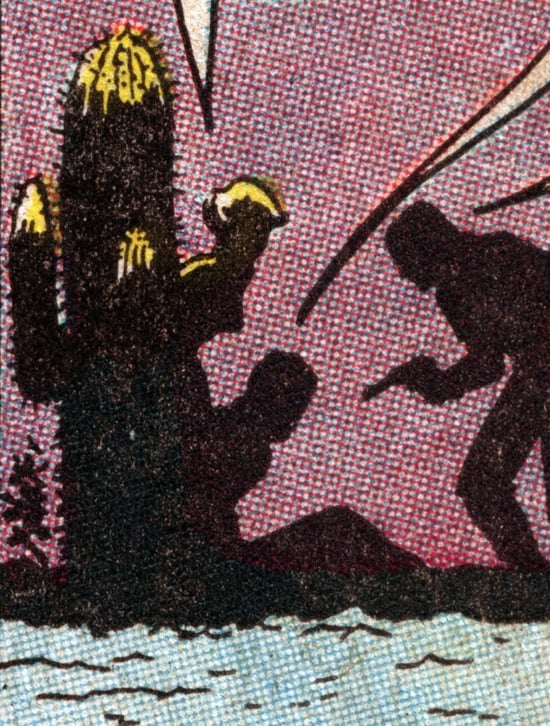 ***
SIMILAR HILOBROW SERIES: CHESS MATCH — a gallery | FILE X — a gallery | KIRB YOUR ENTHUSIASM — 25 Jack Kirby panels | SECRET PANEL —Silver Age comics' double entendres | SKRULLICISM | CURATED: 4CP FTW by John Hilgart | ANNOTATED GIF by Kerry Callen | FANCHILD by Adam McGovern