Magister Ludi (6): Oil Spill Fic
By: Patrick Cates
May 17, 2010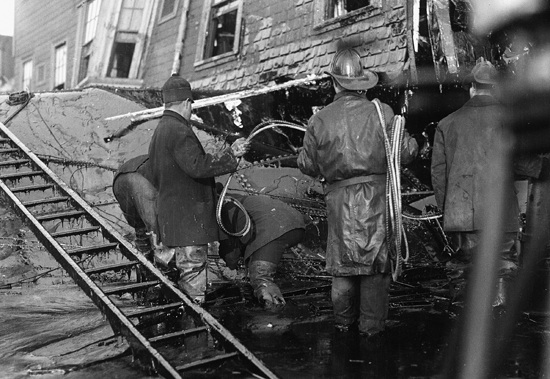 It's time for another microfiction contest, our fourth.
THE THEME: OIL SPILL — WHERE YOU LIVE
Write a story set in the town or city where you live, but imagine that it (and its surrounding area) has been flooded with several hundred thousand gallons of crude oil daily, because of a drilling-related crisis some weeks earlier. You might find using the interactive Gulf Coast Oil Spill Map helpful in this eco-catastrophic exercise, but it's not a requirement.
THE GUIDELINES: No more than 250 words. Only one story per person. Stories featuring explicit/hardcore/extreme sex and/or violence will not be considered. Curse words OK, though, if necessary. Stories replete with spelling and/or grammatical errors will not be considered. Do not include a title.
HOW TO SUBMIT YOUR STORY: Post it to the comments section of "City on a Spill," a story by HILOBROW's coeditor, Joshua Glenn. The deadline is 5 p.m. (EST) on June 5th. NOTE: Content published on HiLobrow.com is licensed under a Creative Commons Attribution-Noncommercial-Share Alike 3.0 United States License.
THE JUDGES: The stories will be judged by HiLobrow.com editors Matthew Battles and Joshua Glenn, and HILOBROW's Magister Ludi, Patrick Cates.
THE PRIZES: HILOBROW will donate $100 in honor of the contest winner to the Center for Biological Diversity, a nonprofit which seeks to prevent offshore oil spills. The winner will also be sent a HiLobrow t-shirt (all sizes except Men's Large available), and his or her story will be published on HiLobrow.com. Three finalists will also be selected; we'll donate $50 apiece to CBD for these.
The winning story will also be featured on the fifth episode of HILOBROW's Radium Age Science Fiction podcast, "Parallel Universe: Pazzo." The episode's theme: ECO-CATASTROPHE. HiLobrow.com editors Matthew Battles and Joshua Glenn would be delighted for any Boston-area readers to join them at the recording session. It will take place at 6:45pm on Friday, June 11 at: PAZZO BOOKS, in Boston's West Roxbury neighborhood. HiLobrow contributors and friends will present excerpts from Radium Age eco-catastrophes like J.J. Connington's Nordenholt's Million, George Allen England's Darkness and Dawn, Fred MacIsaac's "The Hothouse World," William Wallace Cook's Tales of Twenty Hundred, S. Fowler Wright's Deluge: A Romance, Louis Pope Gratacap's The Evacuation of England, Edmond Hamilton's "The Polar Doom," Andre Maurois' The Next Chapter: The War Against the Moon, and Gabriel De Tarde's Underground Man. Peggy Nelson will accompany the readings with an original theremin score. Beer and wine will be served.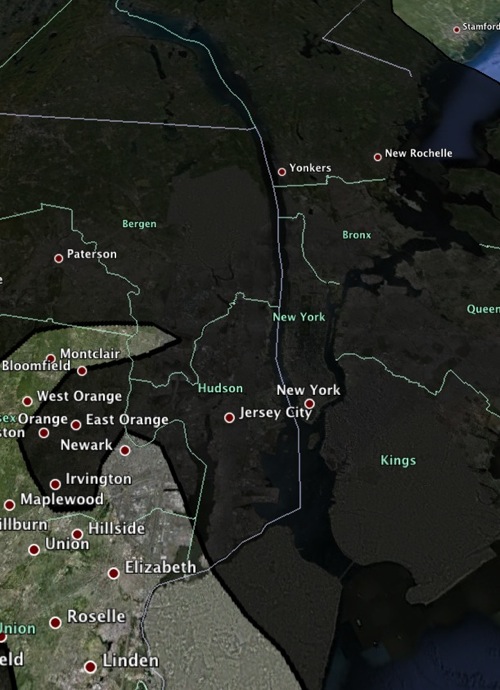 ***
CONTEST-WINNING STORIES: 1st contest | 2d contest | 3d contest
FINALISTS: 1st contest | 2d contest | 3d contest