CURVE YOUR ENTHUSIASM (1)
By: Tom Nealon
July 3, 2023
One in a series of 25 enthusiastic posts, contributed by 25 HILOBROW friends and regulars, on the topic of reconsidered passions, reassessed hates, and reversed feelings everywhere in-between. Series edited by Adam McGovern.
*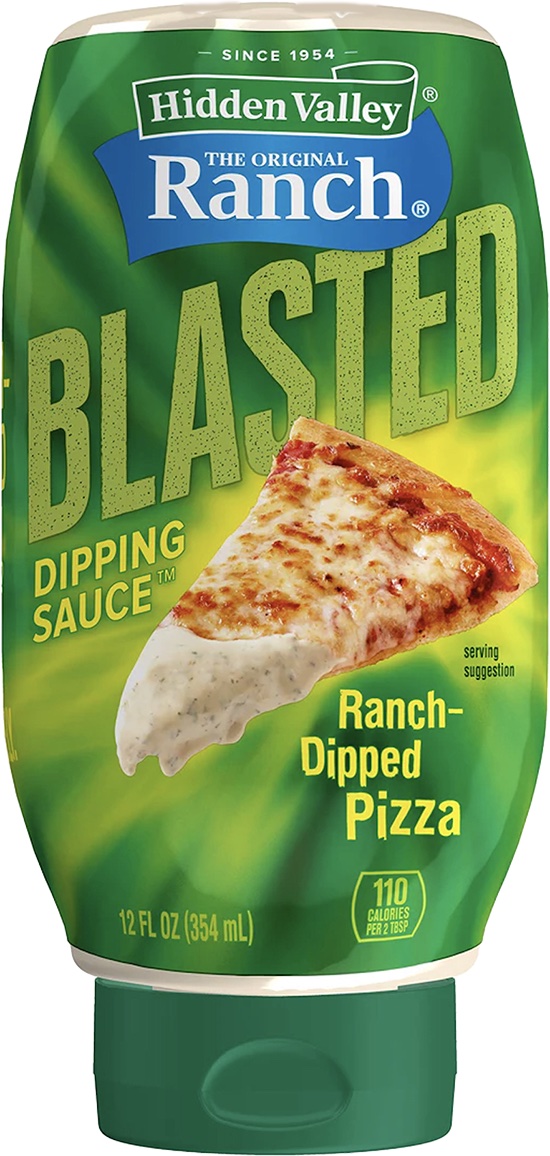 PIZZA PURISM
I moved to Albuquerque in the mid-'90s without having spent much time at all west of the Alleghenies. I was a good, provincial New Yorker in this way. I had just gotten married to a woman I'd met at a Halloween party where I was dressed as the second coming of Christ and she was tripping on acid — my decision-making apparatus was, possibly, impaired at the time, and moving to Albuquerque was definitely a part of that. I don't even think I looked at pictures before driving out there in a Toyota Corolla with all my worldly possessions — it seems a little psychotic when I think about it now. However, it made me fit right in once I arrived. Albuquerque was, and is, a city extensively peopled by half-broken, alienated, random weirdos blowing in on I-40 just like they used to blow in on old Route 66.
So Albuquerque for all its foreignness didn't seem that strange once I got there, until I went to a local pizza chain and ordered a couple of slices and they asked, insouciantly, insanely, if I wanted ranch dressing with them. I'd never encountered such a thing — had I inadvertently ordered a salad? What was I supposed to do with the ranch dressing? Because I was a 20-something from the NY suburbs, I was sure THEY were crazy, just as I was sure that pineapple and ham on a pizza were an abomination. Or shellfish. An egg I was willing to overlook because, though I didn't understand it, Europeans seemed to dig it and that made me uncomfortable enough to stay silent. Turns out, of course, that everyone in Albuquerque (and maybe a plurality of people west of the Mississippi) dip their pizza in ranch with nary a thought for the psychological damage it causes visiting New Yorkers.
The same sort of thing happened when I went to get bagels. Green chili in a bagel? Blueberries? Anathema. But funny things happen as you age and spend some years abstracted from your past. You find the time to examine the ideas you inherited and compare them to what you currently think. I guess I'd imagined, when I was young, that this would happen naturally — that people didn't grow and change and end up with a mish-mash of contradictory notions ricocheting around their heads. That reason, at some point, prevailed. Sort of adorable, really. So, at some point I found myself not thinking much of authenticity or tastefulness or how things should be done, and yet, I had these knee-jerk reactions to people messing around with pizza or bagels or even, after I'd lived a few years in New Mexico and ended up in Boston, what people are up to with burritos (what is going on with all the rice???).
But to what end? After all, it was just flatbread and some cheese, maybe an anchovy, for a couple thousand years before the tomato even showed up in Italy — what is a purist to make of that? Sure, lots of pizza additions are going to be terrible, but pizza is going to be ok without me defending its honor. Because one thing I learned in Albuquerque is that tastefulness and custom are just words to conjure more anodyne junk. I will take things that are just terrible, inedibly bad ideas, every day and twice on Sunday over the perpetually inoffensive. Put blueberries on my pizza and ham and pineapple in my bagels. If we want things that are really good, we need to make space for the things that suck — and have the wisdom to know we probably can't tell the difference half the time.
(And maybe someday I will even come around to Chicago style "pizza" even though you can't carry it around and the inside stays too hot and it's a complete mess from an engineering, moral, and practical standpoint.)
***
CURVE YOUR ENTHUSIASM: INTRODUCTION by Adam McGovern | Tom Nealon on PIZZA PURISM | Holly Interlandi on BOY BANDS | Heather Quinlan on THE '86 METS | Whitney Matheson on THE SMITHS | Bishakh Som on SUMMER | Jeff Lewonczyk on WHOLE BELLY CLAMS | Kelly Jean Fitzsimmons on HOW I MET YOUR MOTHER | Nikhil Singh on LOVE ISLAND UK | Adrienne Crew on CILANTRO | Adam McGovern on MISSING PERSONS | Art Wallace on UFOs | Fran Pado on LIVERWURST | Lynn Peril on ELTON JOHN'S GREATEST HITS | Marlon Stern Lopez on ADOLESCENT REBELLION | Juan Gonzalez on STAN & JACK or JACK & STAN | Christopher-Rashee Stevenson on BALTIMORE | Josh Glenn on FOOTLOOSE | Annie Nocenti on SIDEVIEW MIRROR | Mandy Keifetz on BREATHLESS | Brian Berger on HARRY CREWS | Ronald Wimberly on GAMING AND DATING | Michele Carlo on HERITAGE FOODS | Gabriela Pedranti on MADONNA | Ingrid Schorr on MAXFIELD PARRISH AND SUE LEWIN | Mariane Cara on ORANGE.
MORE ENTHUSIASM at HILOBROW
STOOGE YOUR ENTHUSIASM (4Q2023): MOVE ON FAST | 96 TEARS | SHE CRACKED | WHAT A WAY TO DIE | PSYCHOTIC REACTION | & 20 other Sixties (1964–1973) proto-punk songs. CURVE YOUR ENTHUSIASM (3Q2023): PIZZA PURISM | BOY BANDS | THE '86 METS | LOVE ISLAND UK | ELTON JOHN | & 20 other reconsidered enthusiasms. TEEN YOUR ENTHUSIASM (2Q2023): ANDY GIBB | VALERIE BERTINELLI | KIM WILDE | ARLO GUTHRIE | MIKE PATTON | & 20 other heartthrobs from our adolescences. DOLLY YOUR ENTHUSIASM (1Q2023): WE FOUND IT | TOGETHER AGAIN | SUNDAY MORNIN' COMIN' DOWN | BAD CASE OF THE BLUES | FANCY | & 20 other Sixties (1964–1973) Country records. KILL YOUR ENTHUSIASM (4Q2022): LT. TASHA YAR | JOYCE SUMMERS | COL. HENRY BLAKE | MRS. LANDINGHAM | ALEX KAMAL | & 20 other TV deaths. BLURB YOUR ENTHUSIASM (3Q2022): LEFT-CORNER BRICK | JOY IS RESISTANCE | THE FUTURE IS PASSÉ | EVERY MINUTE AN OCEAN | SHUT UP, HE EXPLAINED | & 20 other apothegms to live by. KOJAK YOUR ENTHUSIASM (2Q2022): ARK II | WKRP IN CINCINNATI | BUCK ROGERS | THE WHITE SHADOW | POLICE WOMAN | & 20 other Seventies (1974–1983) TV shows. KICK YOUR ENTHUSIASM (1Q2022): KUILL | CATO | COSMO | TRIXIE | VOLSTAGG | & 20 other sidekicks. NERD YOUR ENTHUSIASM (4Q2021): TIME | THE POST OFFICE | ARDUIN | DOUBT | SUMMATIONS | & 20 other nerdy passions. SWERVE YOUR ENTHUSIASM (3Q2021): WARHOL'S WALT WHITMAN | 70, GIRLS, 70 | TYRAEL'S MIGHT | SHIRATO SANPEI | THE LEON SUITES | & 20 other never-realized cultural productions. FIVE-O YOUR ENTHUSIASM (2Q2021): DARK SHADOWS | MANNIX | GET SMART | THE ADDAMS FAMILY | I DREAM OF JEANNIE | & 20 other Sixties (1964–1973) TV shows. FERB YOUR ENTHUSIASM (1Q2021): STEVEN UNIVERSE | TOP CAT | REN & STIMPY | SHE-RA AND THE PRINCESSES OF POWER | DRAGON BALL Z | & 20 other animated series. CARBONA YOUR ENTHUSIASM (2020): "Sex Bomb" | "Going Underground" | "Soft South Africans" | "Typical Girls" | "Human Fly" | & 20 other Seventies (1974–1983) punk singles. KLAATU YOU (2020 weekly): ZARDOZ | METROPOLIS | DARK STAR | SINS OF THE FLESHAPOIDS | SOLARIS | & dozens of other pre-STAR WARS sci-fi movies. CONVOY YOUR ENTHUSIASM (2019): THE TAKING OF PELHAM ONE TWO THREE | ROLLERBALL | BLACK SUNDAY | SORCERER | STRAIGHT TIME | & 20 other Seventies (1974–1983) action movies. SERIOCOMIC (2019 weekly): LITTLE LULU | VIZ | MARSUPILAMI | ERNIE POOK'S COMEEK | HELLBOY | & dozens of other comics. TUBE YOUR ENTHUSIASM (2018): LOONEY TUNES | THREE STOOGES | THE AVENGERS | ROCKY & BULLWINKLE | THE TWILIGHT ZONE | & 20 other Fifties (1954–1963) TV shows. WOWEE ZOWEE (2018 weekly): UNISEX | UNDER THE PINK | DUMMY | AMOR PROHIBIDO | HIPS AND MAKERS | & dozens of other Nineties (1994–2003) albums. KLUTE YOUR ENTHUSIASM (2017): THE KILLERS | BANDE À PART (BAND OF OUTSIDERS) | ALPHAVILLE | HARPER | BLOW-UP | & 20 other Sixties (1964–1973) neo-noir movies. #SQUADGOALS (2017 weekly): THE WILD BUNCH | BOWIE'S BAND | THE BLOOMSBURY GROUP | THE HONG KONG CAVALIERS | VI ÄR BÄST! & dozens of other squads. GROK MY ENTHUSIASM (2016 weekly): THE THEORY AND PRACTICE OF LUNCH | WEEKEND | MILLION YEAR PICNIC | LA BARONNE EMILE D'ERLANGER | THE SURVIVAL SAMPLER | & dozens more one-off enthusiasms. QUIRK YOUR ENTHUSIASM (2016): "Tainted Love" | "Metal" | "Frankie Teardrop" | "Savoir Faire" | "Broken English" | & 20 other Seventies (1974–1983) new wave singles. CROM YOUR ENTHUSIASM (2015): DARKER THAN YOU THINK | THE SWORD IN THE STONE | OUT OF THE SILENT PLANET | THIEVES' HOUSE | QUEEN OF THE BLACK COAST | & 20 other Thirties (1934–1943) fantasy novels. KERN YOUR ENTHUSIASM (2014): ALDINE ITALIC | DATA 70 | TORONTO SUBWAY | JOHNSTON'S "HAMLET" | TODD KLONE | & 20 other typefaces. HERC YOUR ENTHUSIASM (2013): "Spoonin' Rap" | "Rapper's Delight" | "Rappin' Blow" | "The Incredible Fulk" | "The Adventures of Super Rhyme" | & 20 other Seventies (1974–1983) hip-hop songs. KIRK YOUR ENTHUSIASM (2012): Justice or vengeance? | Kirk teaches his drill thrall to kiss | "KHAAAAAN!" | "No kill I" | Kirk browbeats NOMAD | & 20 other Captain Kirk scenes. KIRB YOUR ENTHUSIASM (2011): THE ETERNALS | BLACK MAGIC | DEMON | OMAC | CAPTAIN AMERICA | & 20 other Jack Kirby panels.