TO A DANCER
By: Julian Huxley
May 4, 2023
A (pro- or anti-) science-, mathematics-, technology-, space-, apocalypse-, dehumanization-, disenchantment-, and/or future-oriented poem published during sf's emergent Radium Age (c. 1900–1935). Research and selection by Joshua Glenn.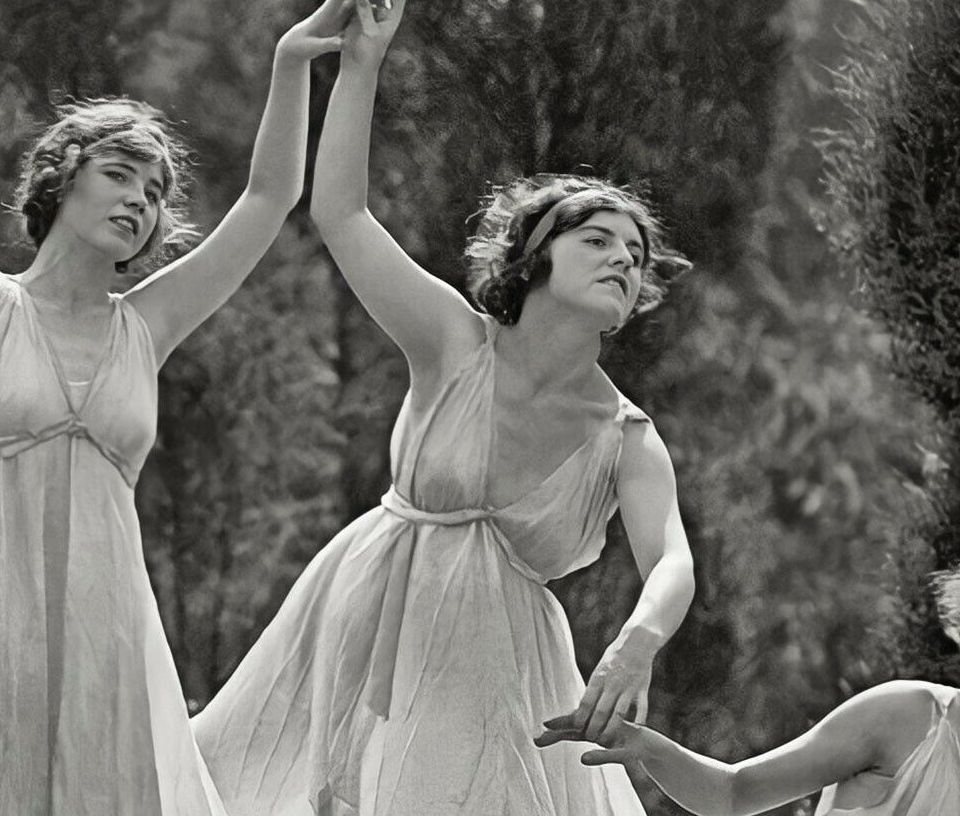 Weary of miles and all the earth's
extension,
Of changing one place for another place,
Tired of the tales of marvellous invention
That frees not man though binding time
and space,
Weary of plodding science, where the
vision
Must for achievement clothe itself in clay,
Where there is no completeness past
revision,
But fact on fact for ever and a day.
— I was weary of this and more; and you
came down
And danced on the moonlit grass for the
little town.
You danced for us, and still I see your
dancing
Within my mind, a living thing, entrancing
The flesh of limbs, the actions of every day,
Discursive thought and emotion's idle play,
Entrancing all and making the many one.
— The miracle works, the glorious trick is
done.
For a moment Life, completed and sublime
Is danced by you beyond and out of time.
For art, like love and vision, knits our crude
And scattered facts and acts to a life
renewed,
A life renewed in unitary fire,
Completed and whole above the world's
desire.
— c. 1932, I think. Huxley was an English evolutionary biologist, eugenicist, and internationalist. He was a proponent of natural selection, and a leading figure in the mid-twentieth century modern synthesis. He was secretary of the Zoological Society of London (1935–1942), the first Director of UNESCO, a founding member of the World Wildlife Fund, the president of the British Eugenics Society (1959-1962), and the first President of the British Humanist Association.
A poem about what Max Weber would call disenchantment — and its antidote.
***
RADIUM AGE PROTO-SF POETRY: Stephen Spender's THE PYLONS | George Sterling's THE TESTIMONY OF THE SUNS | Archibald MacLeish's EINSTEIN | Thomas Thornely's THE ATOM | C.S. Lewis's DYMER | Stephen Vincent Benét's METROPOLITAN NIGHTMARE | Robert Frost's FIRE AND ICE | Aldous Huxley's FIFTH PHILOSOPHER'S SONG | Sara Teasdale's "THERE WILL COME SOFT RAINS" | Edith Södergran's ON FOOT I HAD TO… | Robert Graves's WELSH INCIDENT | Nancy Cunard's ZEPPELINS | D.H. Lawrence's WELLSIAN FUTURES | & many more.